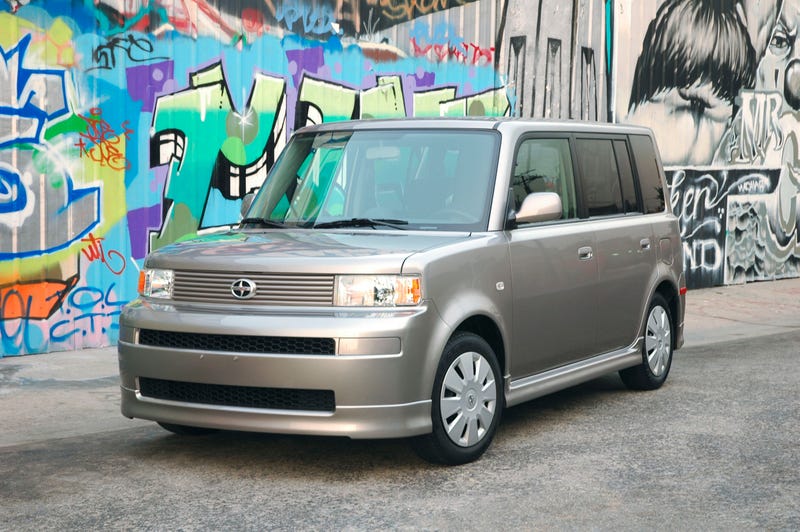 Between the original on-sale data in 2003 and the end of January 2016, Toyota Motor Corp. sold 1.1 million Scions.
Sounds like a lot.
Unfortunately, more than 60% of those cars were sold during a five-year span at the beginning of the now discontinued brand's tenure. After averaging 135,000 annual U.S. sales during the Scion's five first full years of operation, Scion has averaged fewer than 60,000 annual U.S. sales since. Even adding another market, Canada, to the Scion brand's purview added fewer than 5,000 annual sales since 2011.
---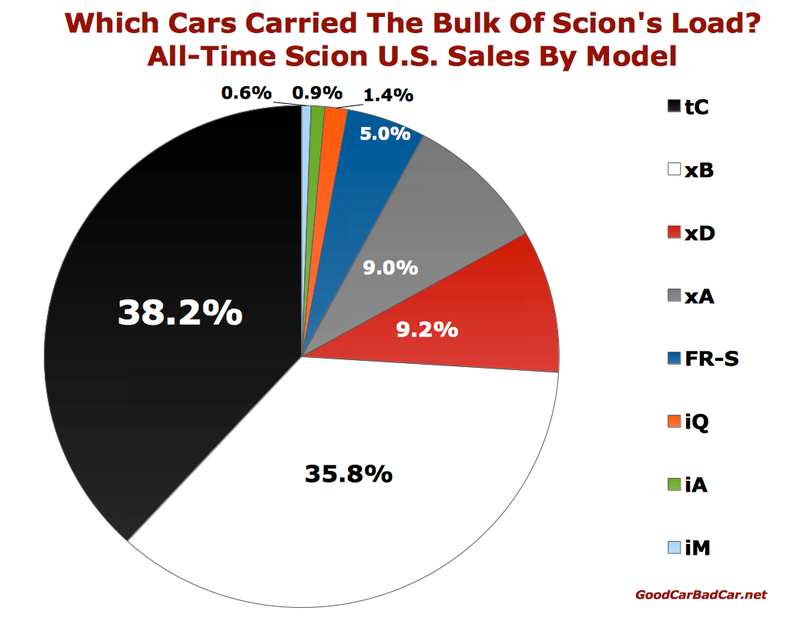 The reasons for Scion's demise are plentiful: mono-spec cars; no-haggle pricing; successors that failed to match the original Scions' raison d'etre; the proverbial global economic meltdown which coincided with the brand's untimely downturn; a delay in grasping the need for an SUV or crossover of some kind.

Over the last few days, auto writers, Scion fans, and general business experts have delved into these details. (It also dawned on me that I'd had a lot to say about Scion's successes and failures over the last few years.) And yes, you're disappointed that when the Scion FR-S becomes a Toyota it won't be called GT86 or Celica, because then it would have had more torque.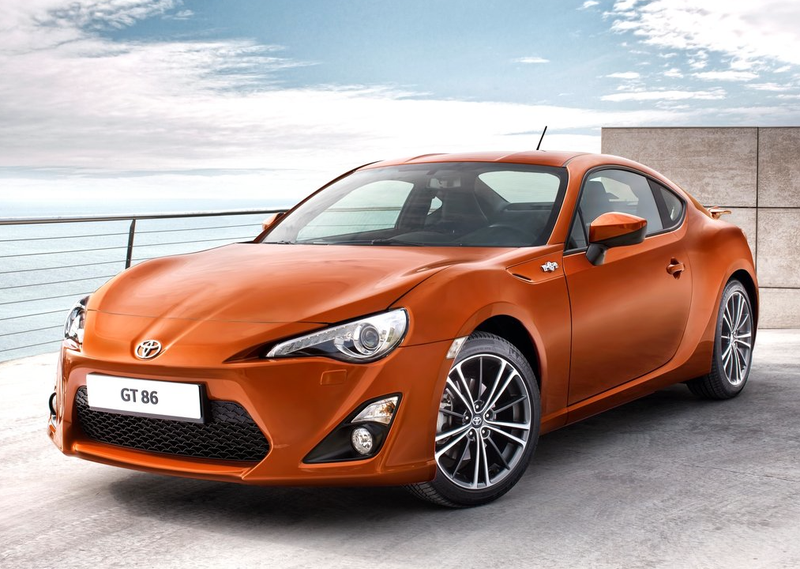 But let's ask another question: which Scions did Toyota most succeed at selling in America?
Above all else, tC. 418,950 copies of the tC were sold in America between 2004 and January 2016, though annual volume plunged 79% between 2006, the tC's best year with nearly 80,000 sales, and 2015, the tC's worst year with fewer than 17,000 sales.
The tC was America's 61st-best-selling vehicle in 2006, ahead of the Lexus ES, Nissan Pathfinder, and Hyundai Santa Fe.
In 2015, the tC ranked 173rd, behind the Nissan NV, Toyota Yaris, Volvo S60, Mini Countryman, and Porsche Cayenne. (And ahead of the Chevrolet Volt and every subcompact luxury crossover.)
The xB was Scion's next-biggest hit. 393,412 copies of the xB, one of the two original Scion launch nameplates, were sold between 2003 and 2016 in America. 61,306 xBs were sold in its best year, 2006. Annual sales haven't topped the 20K mark since 2010.
The xD and its xA predecessor combined for another 199,101 U.S. sales since 2003. The FR-S has added 54,820 sales. (Subaru sold another 25,892 BRZs during the same period.) The iQ averaged 314 monthly U.S. sales.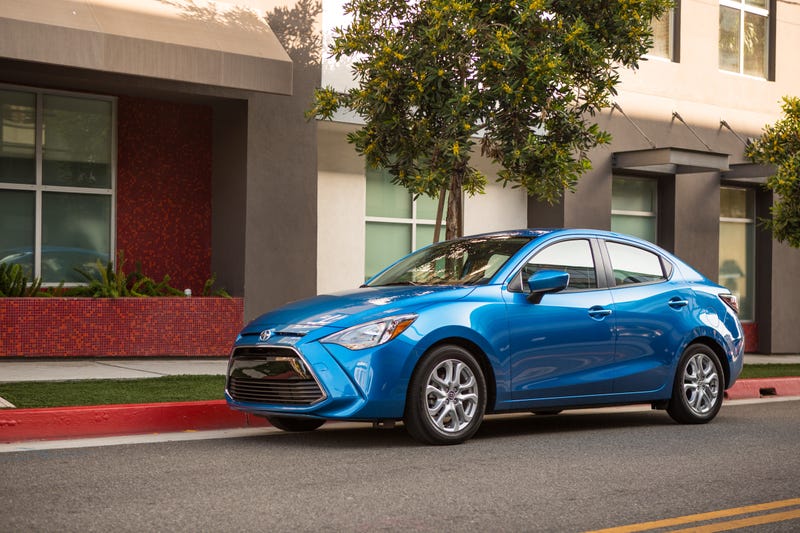 The iA and iM quickly became the brand's best-selling models since arriving last fall. Since September, 55% of the Scion's sales were produced by these two new models, a fourth-gen Mazda 2 sedan and what is very much a Corolla hatchback with independent rear suspension.
There will be more. The 1,097,772 Scions sold in the United States thus far – and the 25,037 sold in Canada – aren't the end. Not quite. It'll take months to clear out what currently exists of Scion-badged cars, including the soon-to-be-defunct tC and the would-be Toyotas: iA, iM, FR-S. It is ironic that the best-selling model ever sold by Scion is the one current model that has no future.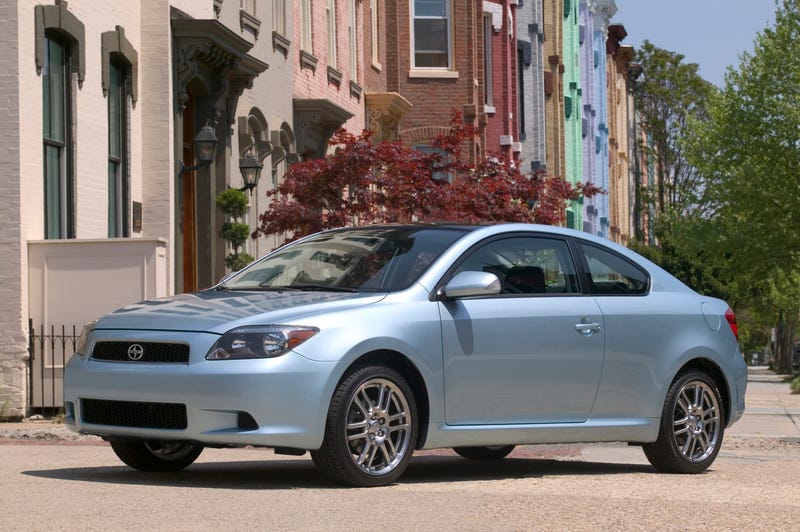 Left to fight for sales without significant updates for far too long, the tC was Scion's most successful model, and the same press release which announced that Scion would be folded into Toyota served as a tC obituary. Nearly four out of every ten Scions ever sold were tC coupes.
The year Toyota's Scion brand peaked, in 2006, only 152,047 Toyota RAV4s were sold in America. Scion's three models generated 173,034 sales that year. In the nine years since, Toyota RAV4 sales have increased on seven occasions, including rising to a record-high of 315,412 sales in 2015.
Scion sales, on the other hand, decreased in seven of the last nine years, including a slide to only 56,167 sales in 2015, the third-lowest full year total in the brand's history.
Timothy Cain is the founder of GoodCarBadCar.net, which obsesses over the free and frequent publication of U.S. and Canadian auto sales figures. Follow on Twitter @goodcarbadcar and on Facebook.