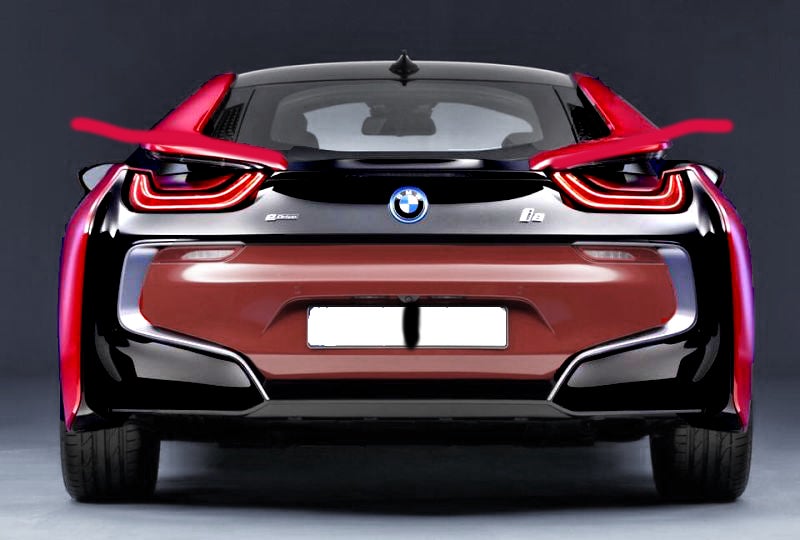 Today we learned that BMW finally spiced up the i8 range with a new "Protonic Red" color, separating from the blue, black, and grey tones of the other, more boring i8s on the road. Unfortunately, the new color highlighted a few interesting details in the rear design of the car.

http://jalopnik.com/the-bmw-i8-fin…
As user PatBateman pointed out, the rear design of the color highlighted by the new red tone inadvertently happens to look like an animated character in a helmet, possibly flustered:
I can't tell if this car is red because it's still trying to poop out that Porsche, or if it's because it's a buck-toothed cartoon character with a helmet on, ready to do battle.


Now I've seen the "Porsche-eating" i8 mentioned before, but I will forever now imagine this cute buck-toothed character glaring back at me.
Can't be unseen.
Congratulations on your COTD win!
---
Contact the author at justin@jalopnik.com or @WestbrookTweets.