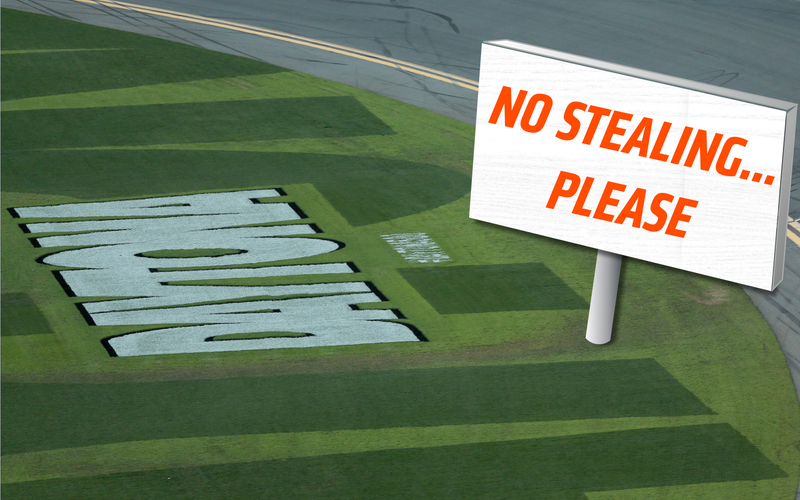 From 2007 to 2012, a Georgia man rolled through various events at Daytona International Speedway in Daytona Beach, Florida and stole from team trailers and motorhomes. This week, his conquest culminated in a 10-year jail sentence.

The man, 55-year-old Steven Sanders, allegedly kept a log of all of his thefts—the Daytona count totaled to 13, according to The Daytona Beach News-Journal. But Sanders doesn't even get to begin new his sentence yet, since he must first finish out the five years he already has for thefts at another Florida raceway.
Fans originally caught Sanders in March of 2012 as he attempted to sneak into a vehicle at the NHRA Gatornationals in Gainesville, Florida. The fans evidently would not have any of that, as the News-Journal reports that their forced capture resulted in Sanders needing to take a trip to the hospital before the local jail.
Theft charges that go along with Sanders' newest prison sentence include Rolex watches, credit cards, debit cards, cash and racing credentials—including one from racer and Grey's Anatomy actor Patrick Dempsey. (Perhaps the ladies will start a GoFundMe to pay Sanders' $25,000 restitution and investigation charges, in attempts to get some insight as to how he got into that motorhome.)
Records show that Sanders used the stolen cards and money to make purchases "at big box stores as well as McDonald's," according to the News-Journal. It's almost funny to imagine him rolling up to the dollar menu, using stolen funds while wearing his new (kind of?) Rolex watches.
Sanders went into his sentencing on Friday with the potential to get between 39 months and 110 years in prison. That equates to a range of approximately, er, 107 years for his fate as a free man.
The News-Journal reports that Assistant State Attorney Tammy Jaques asked for a 30-year sentence for Sanders, as it could help to "ensure that fans and racers at Daytona International Speedway would be safe from Sanders' pilfering." The claim is somewhat valid given that Sanders would be around 85 years old at his release, but don't count those old folks out.
But Sanders may not even have to serve his entire 10-year sentence, as he apparently has enough (non-stolen) money to pay back the restitution charges with help from his sister. That, his lawyers told the News-Journal, means that he could be free in about two years—almost a third of the length of his theft spree.
H/t Autoweek!
---
Photo credit: Mike Ehrmann/Getty Images
Contact the author at alanis.king@jalopnik.com.