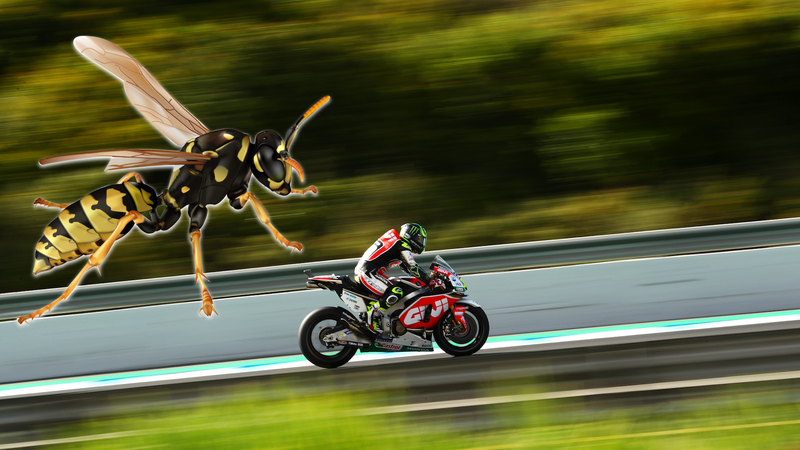 Wasp stings are bad, sure, but they're particularly bad if you're trying to keep a high-powered motorcycle within the confines of a race track. That's exactly what happened to MotoGP rider Cal Crutchlow, who said he got stung about five times when a wasp wound up in his leathers during qualifying on Saturday.
Crutchlow was out making qualifying runs at the Spanish Grand Prix when his butt cam caught him punching at the air for some strange reason. He ended up having to pull off of the circuit and start frantically tugging at his leathers in an attempt to get that thing out of there:
Crutchlow let everyone know in the press conference after qualifying that his air punching was due to a pesky wasp—or, at least, Crutchlow thinks it was a wasp—stinging him. Crutchlow said whatever it was stung him about five times, moving from his chest to his arm before he got it out:
Crutchlow ended up qualifying third for the race, making for a Honda sweep of the top three positions. The race itself wasn't as kind to Crutchlow, who crashed out early while Honda rider Dani Pedrosa took a dominating victory.