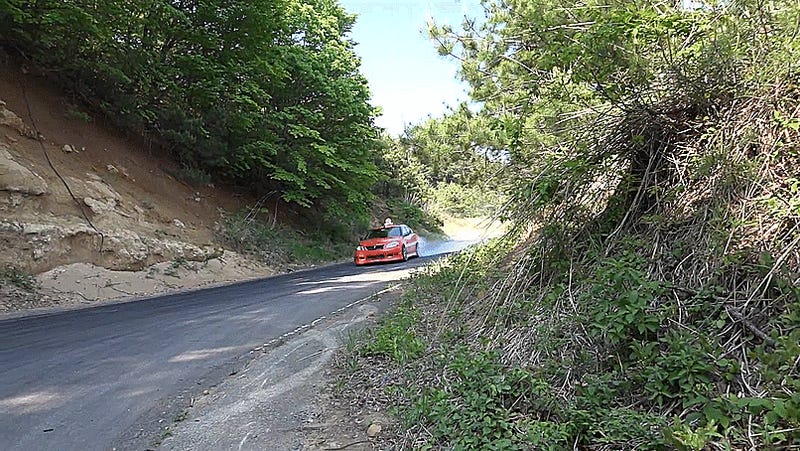 The Nürburgring has its infamous Ring Taxi, there to delight and/or scare tourists who'd just like a quick ride around the circuit. So, naturally, Japan put its own spin on the idea at Ebisu Circuit: the Drift Taxi. It's one of the few times we'd gladly be driven around by someone else.

Team Orange has this Toyota JZX110 Mark II at Ebisu for the sole purpose of letting people experience Ebisu sideways without having to possess the skills or the cash to do it themselves. It's practically a public service.

The Toyota has been mildly tuned up to 400-450 horsepower, but most importantly, there are twin bucket seats in the rear so you can be chauffeured in style. Even the driver's firesuit is made to look like a Japanese taxi driver's uniform.

The rear seats are clearly the place to be, given how the rear end of a drift car is what moves around more. Regardless of where you sit, this sure beats the crap out of the tired Escape or Malibu you took home from the airport.

Rides have to be booked in advance, and the price is the same regardless of how many people you bring with you. So, bring your friends! You scream, you lose.