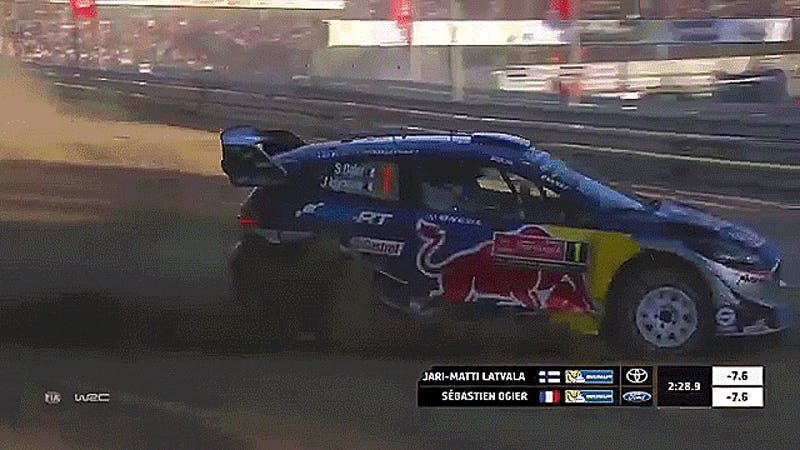 It's the ultimate Volkswagen teammate grudge match: mano a mano, car versus car. Ex-teammates Sébastien Ogier and Jari-Matti Latvala battled it out side by side on the first super special stage of Rally Portugal.

Volkswagen was a dominant superteam in the FIA World Rally Champoinship for the past few years, but most of its domination came at the hands of Sébastien Ogier.
If you're a Jari-Matti Latvala fan, you've probably spent the past few WRC seasons wishing he'd come out from under the shadow of crazy-alien car man Ogier. He has the most wins of any driver not to have won a WRC championship. It's time! It's just Latvala's time!

Now they're on two different teams, and refreshingly, Ogier's M-Sport Ford team didn't nail it immediately. We got to see a downright jubilant Latvala finally seem to come into his own behind the wheel of a Toyota.

The first stage of Rally Portugal scratched that itch somewhat, pitting Latvala's Toyota against Ogier's Ford. Somehow this was the most captivating highlight of the weekend.
Is it Latvala's turn to show Ogier up, or will Ogier smack him down again? Who's really faster on this stage? And can they do this more often?