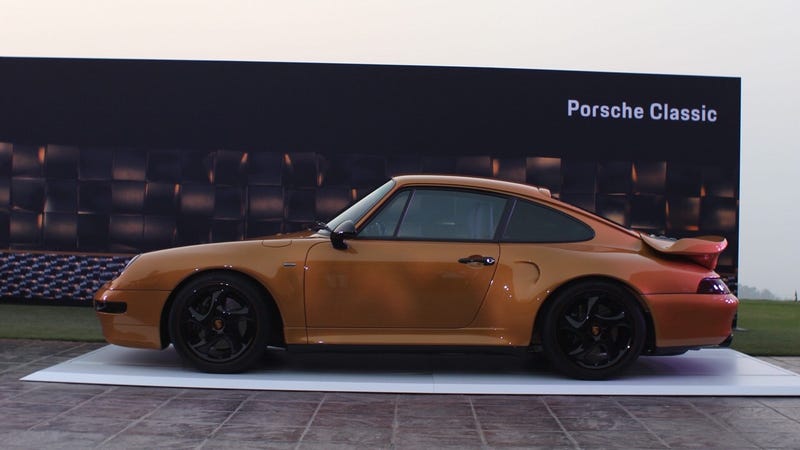 Porsche came to Pebble Beach with what's essentially a brand new, 2018 Porsche 993 Turbo, which it claims it had sitting around body-in-white and decided to fix up and auction off for charity.

Since Porsche likely knew what it had, it decided to finish building the car out and selling it off for a good cause. The only downside is that, for whatever reason, the car is unregisterable and therefore won't be street legal.
The wheels are black, the body is orange, and the rear spoiler is still a perfectly functional tray table.
More as we have it.