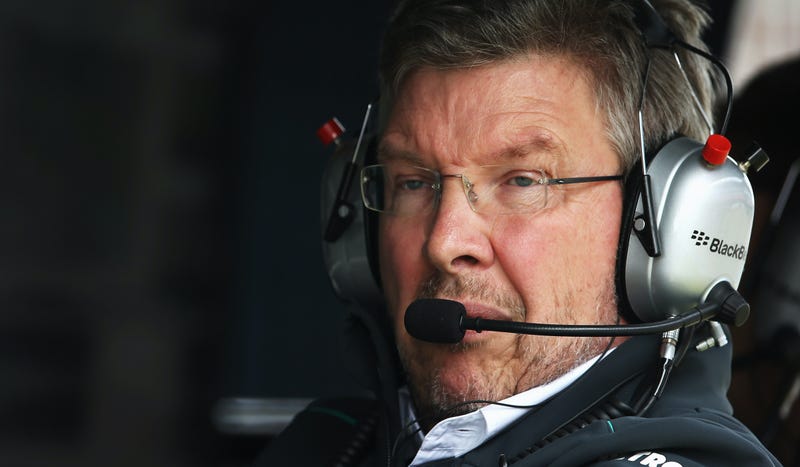 Slow your ultra-lightweight, high-downforce roll, everybody. Ross Brawn may not be heading up the sporting side of Formula One as reports suggested yesterday. Brawn has denied the rumors to the BBC, claiming that Liberty Media hasn't owned the sport long enough to start making major leadership changes.

Brawn confirmed that he was acting as a consultant to Liberty Media after the sale as they work towards finalizing their purchase of Formula One. However, he certainly hasn't accepted a major job offer yet. Brawn told the BBC:
Liberty have not got far enough down the road to make any commitments yet.

I'm doing a little consulting to help them better understand F1 but that's all.
Technically, the sale to Liberty Media isn't even finalized. Several hurdles still stand in the way, as Autoweek notes:
Then there's the whole issue of the F1 sale itself. The European Commission has yet to even approve the deal. There are several hurdles to that happening, including claims of a conflict of interest. The FIA, based on a earlier deal, stands to receive $44 million if F1 is ever sold. That line alone could kill the deal in the eyes of the European Commission.
The European Commission is also looking into a lawsuit reportedly filed by the Sauber and Force India teams claiming that the constructors' championship payout structure is anti-competitive. The result of that lawsuit could have an effect on F1's value should major changes be mandated as a result, Autoweek notes.

Auto Bild reported yesterday that a deal was in to make Brawn the sport's new head over its sporting and technical side, thus relinquishing Bernie Ecclestone of those duties as Ecclestone continued to lead F1's commercial side. However, it appears as though these reports were a bit premature.
Brawn explained to the BBC that any future involvement with the leadership of the sport would be based on what Bernie Ecclestone does. It is believed that two roles will be created after Bernie leaves: a sporting and technical head as Brawn was rumored to be, and another boss to manage F1's commercial side.

Ecclestone has a three-year contract to remain with the sport and is expected to leave in the next few years.