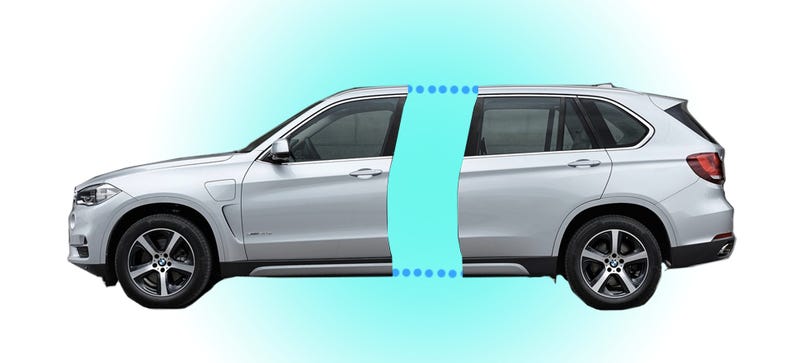 Sources say a bigger BMW SUV than we've ever seen is due in 2018, with an ultralux version in the works as well.
At this year's New York Auto Show, BMW AG Sales and Marketing Director Ian Robertson told British car siteAutoExpress that the X7 SUV "won't arrive this year or next, but it's well through the development phases," adding "there's very little resemblance to the X5, so it's not an extended wheelbase X5. It's very different—we wanted it to have its own identity."
The car is coming, one way or another. But publicly-released details have been extremely sparse. "We will be broadening our model range with the BMW X7," BMW CEO Harald Krüger said in a press release earlier this month. "We are also taking an in-depth look at the additional potential of this highly attractive segment."

Meanwhile, Robertson also told Automotive Newsthat it will actually come in two flavors: the standard seven-seat model, and a more "premium" four-seat model with a $100,000-ish price tag and "a distinct look."
Sounds like it's basically going to be a longroof 7-Series with a little extra ground clearance. In which case, awesome.
BMW has been bringing us some amazing cars in the road performance vein with the M2 and i8, it will be great to see what their idea of a maximized luxury utility vehicle looks like.
Luxury SUV buyers, rejoice!