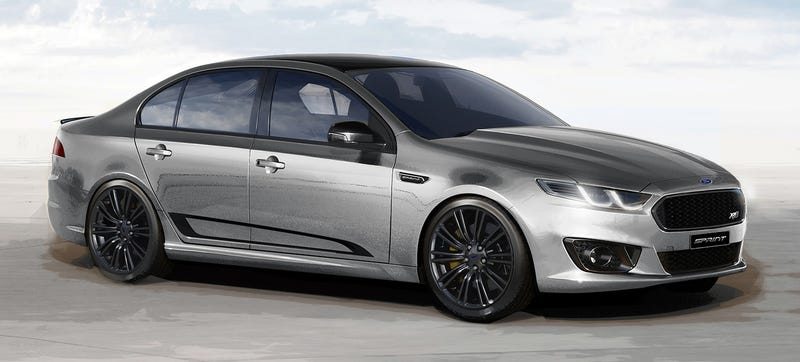 Ford Australia will only build 1,400 Falcon Sprints. 550 of those will be 435hp 4.0 Turbo XR6 models, while the remaining 850 XR8s will have 462hp supercharged 5.0 V8s up front. Ford is set to finish manufacturing in Australia in October.
As our friends at Car Advice report, Ford Australia is bringing back the Sprint badge for one more time, building 1,250 special Falcons for Australia, with the remaining 150 cars going to the fastest buyers in New Zealand.
The automatic-only (pff, I know!) six-cylinder got a larger turbo and injectors, with an equally upgraded intercooler and improved airflow, plus a bit of ECU wizardry to end up with 435hp at 6000rpm with a peak torque of 424 ft-lbs at 2750rpm. Or, if you really want it, 496hp and 479 ft-lbs for ten seconds with overboost.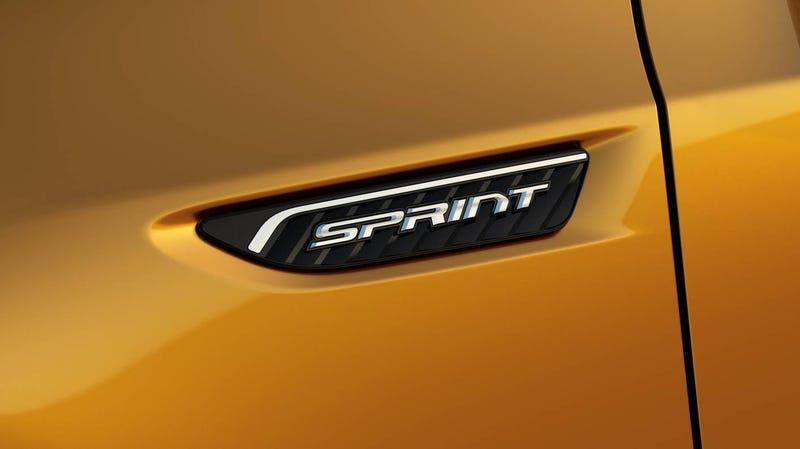 As standard, the supercharged V8 gives you 462 horses at 5750rpm and 424 ft-lbs between 2200-6250rpm, but with overboost, you can also dial this up to 536hp and 479 ft-lbs for a few crucial moments.
The brakes are six/four piston Brembos painted gold on both cars, but you tell the V8 from the turbo-six thanks to its black roof and mirrors.
While Ford is going global with both the Mustang and the new Focus RS, the company is also leaving Japan and Indonesia while increasing production in Mexico. Too bad the same can't be said about Australia.
---
Contact the author at mate@jalopnik.com.