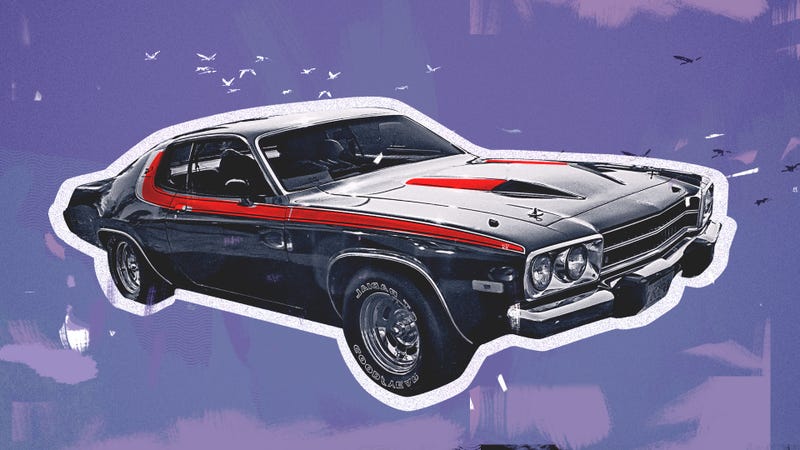 A man whose life revolves around automobiles searches for the very first car he ever rode in. It sounds simple enough, but that's just where this story begins. For this family, the past, the future, loss and joy are all hung together in the present. There's a stranger, a son, a sibling, a spouse, and a woman who loves to rumble.

And what ties it all together is a modest 1974 Plymouth Road Runner. Modest, but also missing. Come join the search on Jalopnik's podcast, Tempest.
In our second episode of Tempest, we're giving you a story that shows how the muscle of a Mopar can be also be the heart of a family. (By the way, if you're new to this, catch up on episode one here.)
It all started back in 2017 when I began seeing Craigslist posts looking for help trying to find this exact Road Runner. I didn't think much about it at first, but as the months went on, I kept seeing the ads, and my curiosity never subsided. Before long, I was on my way to Vancouver, Washington to find out more.

There I met Jason Godsil, who wants to build an American car company from scratch that rivals the insane machines made by Bugatti. But while he looks to the future, he also looks to the past as he searches tirelessly to find the long-lost muscle car that started his family's love of cars—and is inextricably tied to a tragedy they've never forgotten.
Tempest is available wherever you get your podcasts, including Apple Podcast, Spotify, Stitcher, GooglePlay, iHeart Radio and every week here on Jalopnik, too. And hit us up at tempest@jalopnik.com if you want to learn more.
And after you listen to this, let me know what you think.

Tempest is written, hosted, and produced by David Obuchowski. Mandana Mofidi is the Fusion Media Group Executive Director of Audio. Editorial oversight provided by Patrick George and Kristen Lee.