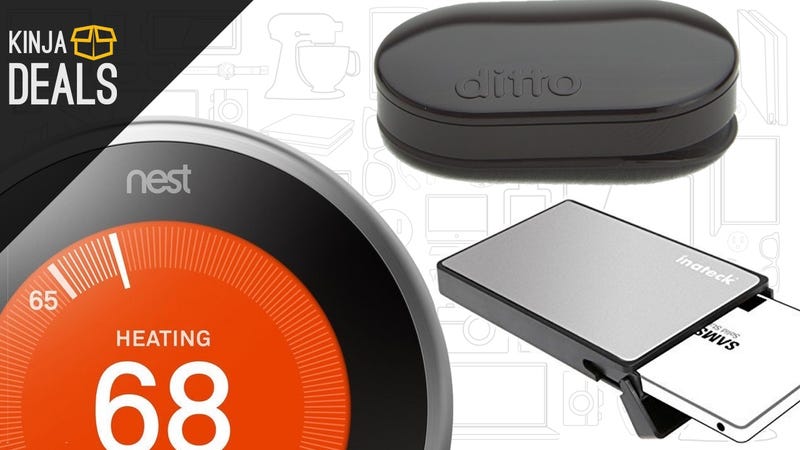 Nest's newest thermostat, a notification extender, and a cheap hard drive enclosure lead off Tuesday's best deals. Bookmark Kinja Deals and follow us on Twitter to never miss a deal. Commerce Content is independent of Editorial and Advertising, and if you buy something through our posts, we may get a small share of the sale. Click here to learn more, and don't forget to sign up for our email newsletter.
Top Deals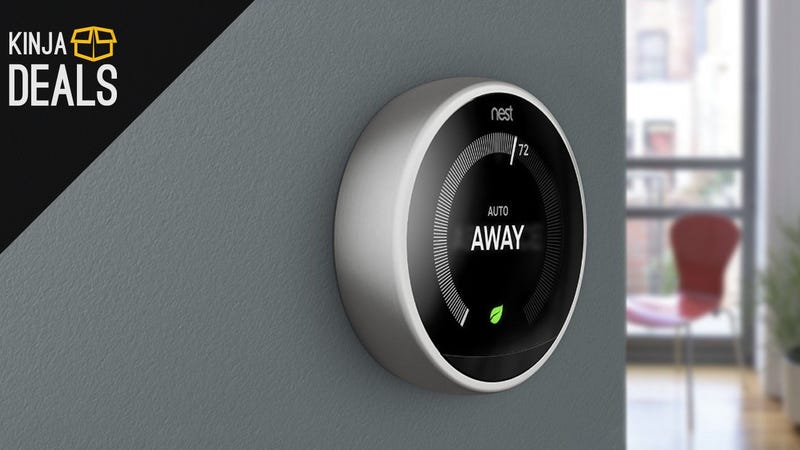 Update: Sold out
The newest, larger-screen Nest Learning Thermostat 3.0 is down to $205 today on Woot, which is within $5 of the best cash discount we've ever seen, and nearly a match to Amazon's $50 Black Friday gift card deal. We typically only see good deals on these thermostats a few times per year, so if you have one on your wishlist, I wouldn't hesitate.

---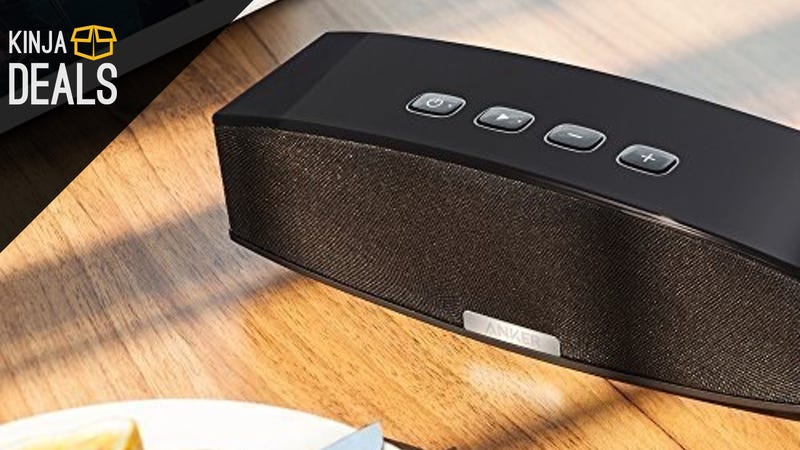 Anker's SoundCore Bluetooth speaker (which is currently on sale for $34) has shot up the sales charts this year thanks to its 24 hour battery life, but if you're willing to sacrifice that for sheer power and sound quality, you can save $10 on the company's premium Bluetooth speaker offering today.

For a point of reference, the SoundCore features dual 3W drivers, while this model has dual 10W drives. So needless to say, it's loud.
http://www.amazon.com/gp/product/B01…
---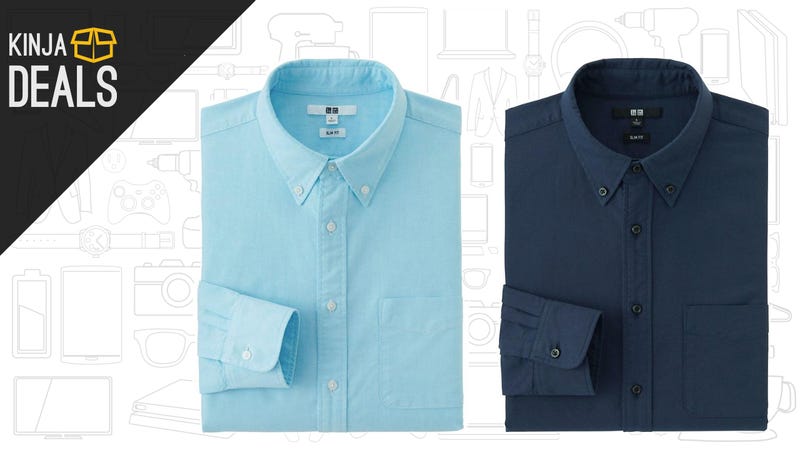 We're Uniqlo fanboys around here, with their undershirts winning our reader vote and their Heattech getting the Indefinitely Wild nod, to name a few accolades.

I own their men's slim oxford in several colors, and it's easily one of the best values in men's everyday work wear. Choose from 17 colors today.
---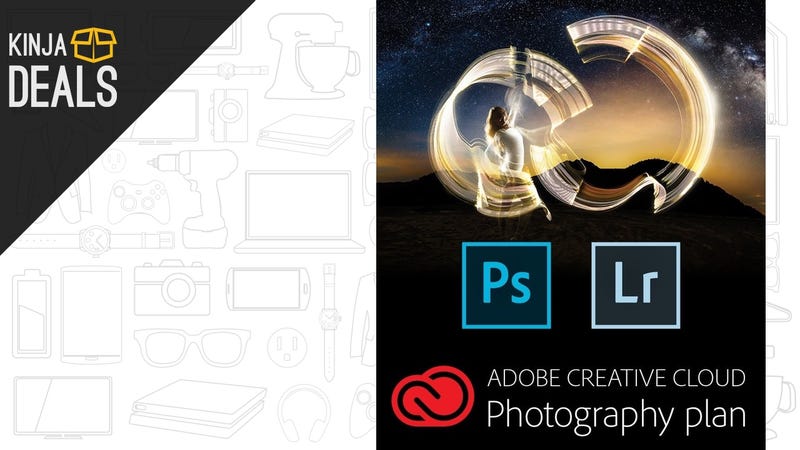 Adobe's Photoshop and Lightroom Creative Cloud photography suite normally costs $10 per month, but Amazon's currently discounting a 12-month plan to just $8 per month. Creative Cloud plans don't go on sale often, so if you're a creative professional, or just want to make your own photos look better, this is a great opportunity to save on industry standard software.

http://www.amazon.com/gp/product/B00…
---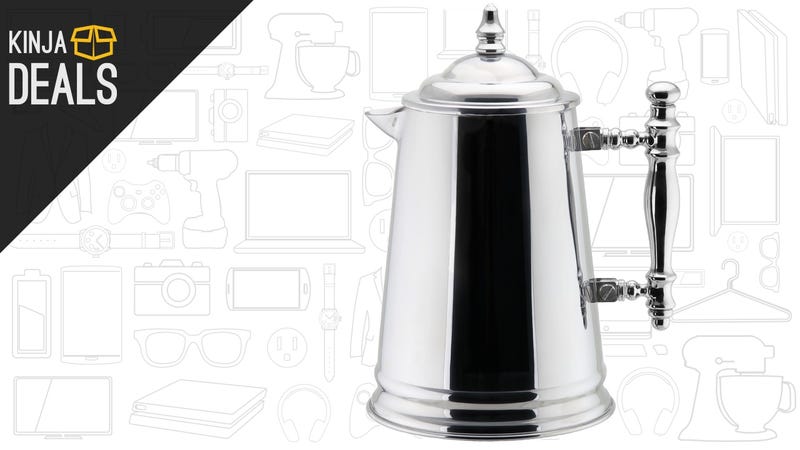 If you can't start your day without a morning cup of coffee, but you're still using an electric drip coffee maker, or even (gasp) a Keurig, you might want to try out a flavor-extracting french press. This Francois et Mimi model looks like belongs in a museum, or maybe Downton Abbey, but you can give it a home in your kitchen for just $20 right now.

http://www.amazon.com/exec/obidos/AS…
If you're not convinced, know that french press took the #1 spot in Lifehacker's coffee-making Hive Five, and many coffee aficionados swear by it. And with no disposable filters or pods to buy, this machine could pay for itself over time.
http://lifehacker.com/most-popular-c…
---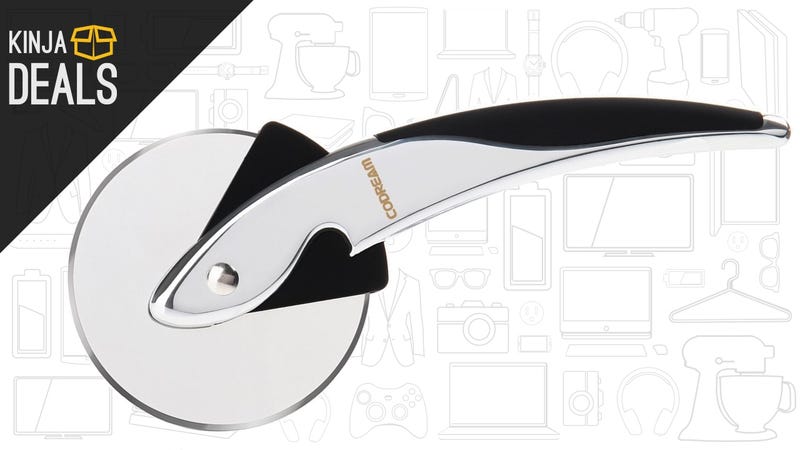 A pizza wheel seems to be one of those miscellaneous kitchen utensils that nearly everyone would benefit from, but (relatively) few people have ever gone out and purchased. If you don't have one sitting in your drawer, here's a great excuse to fix that.

http://www.amazon.com/dp/B0191FS3QW?…
---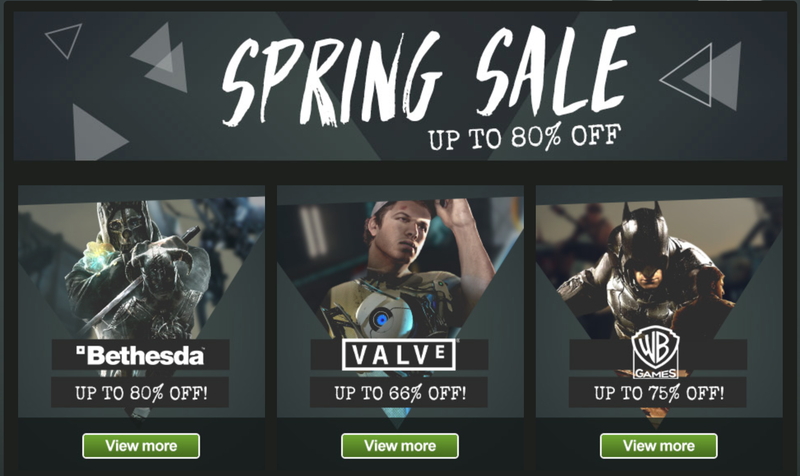 Green Man Gaming just kicked off their Spring Sale with huge discounts on games from Bethesda, Valve, and more. Plus, if you use code Kinja20 at checkout, you'll save an extra 20% with no minimum order required. That'll bring Fallout 4 down to $30, Mortal Kombat X down to $24, and The Orange Box down to $5, just to name a few.

---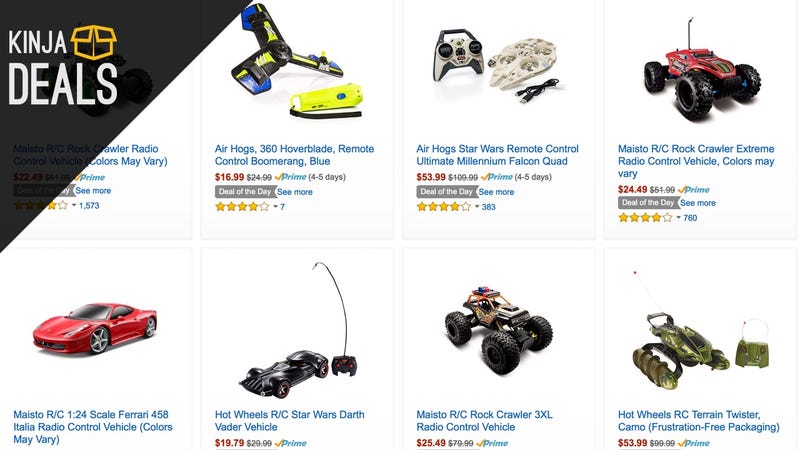 Whether you have kids, or you're just a kid at heart, you should have no trouble finding something to buy in today's remote controlled toy Gold Box. Personally, I'm all about that RC boomerang and Millennium Falcon quadcopter.

http://www.amazon.com/Air-Hogs-Hover…
http://www.amazon.com/Air-Hogs-Contr…
---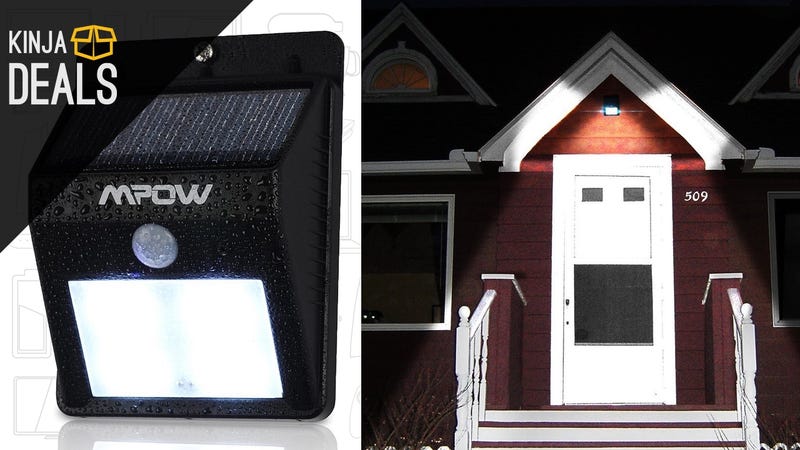 You don't need electrical skills, special wiring, or even very much money to install a motion-sensing light on your porch; you just need this $12, solar powered model from Mpow.

http://www.amazon.com/gp/product/B00…
---
Your phone's buzzing can be easy to miss, particularly if it's not in your pocket, but this clever little wearable device means you'll never miss an important notification.
Ditto clips directly onto your clothing, and connects to your phone over Bluetooth. Once it's set up, it'll buzz you with a custom pattern when you receive notifications, alert you when you've walked away from your phone, and even wake you up with a silent alarm. And since there's no screen, Ditto can last for weeks or even months on a single watch battery. Once it dies, replacements are just a couple bucks each on Amazon.
Today's deal is $10 below Ditto's launch price, and the lowest Amazon's ever listed. [Ditto Wearable Tech for Smartphones, $30]
http://www.amazon.com/dp/B00XW34AMQ/…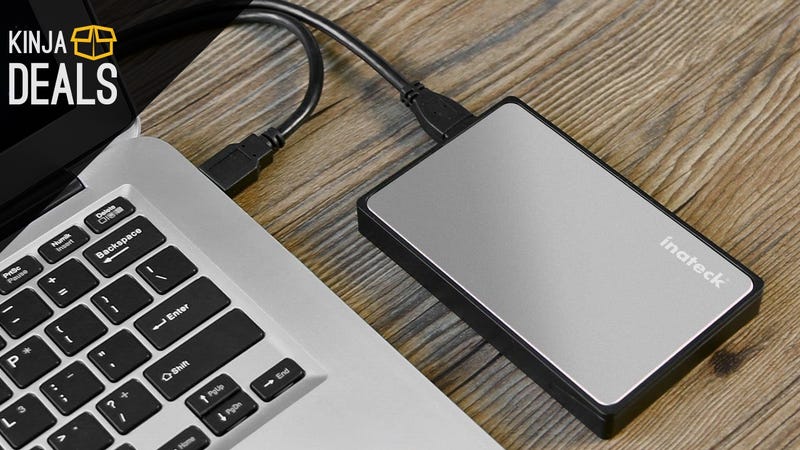 If you have any old hard drives laying around, or if you just want to build a super-fast external SSD to store your files, this $13, 2.5″ enclosure can convert a bare storage device into a portable external drive in seconds. [Inateck 2.5 Inch USB 3.0 HDD Silver Tool-Free External Enclosure/ Case, $13 with code NWJDZ9XE]

http://www.amazon.com/Optimized-Inat…
http://gear.kinja.com/build-your-own…
Want to build an external SSD from scratch? I personally use this 480GB Adata model, which is available right now for just $113.
http://www.amazon.com/gp/product/B01…
---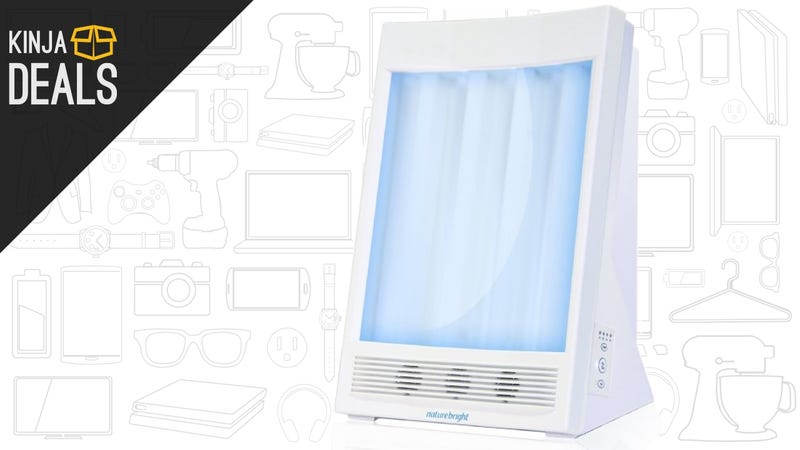 We all know that lighting can affect our mood and productivity, and this $40 NatureBright SunTouch lamp can give you that "sunny day" feeling, even if you're tucked away in a cubicle. Today's deal is one of the best Amazon's ever listed, but it's from a third party seller, so it could sell out fairly quickly.

http://www.amazon.com/NatureBright-S…
---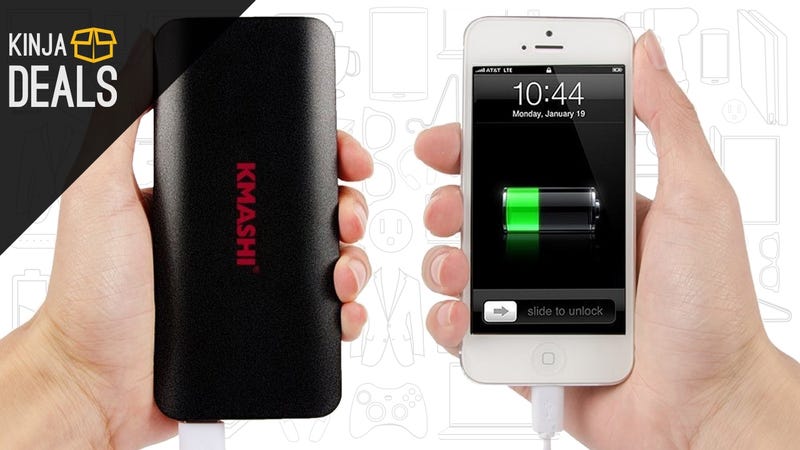 In the world of USB battery pack deals, it doesn't get much better than $9 for 10,000mAh. We've seen this deal a few times before, and to say it's been popular wouldn't really do it justice.

http://www.amazon.com/dp/B00JM59JPG/…
---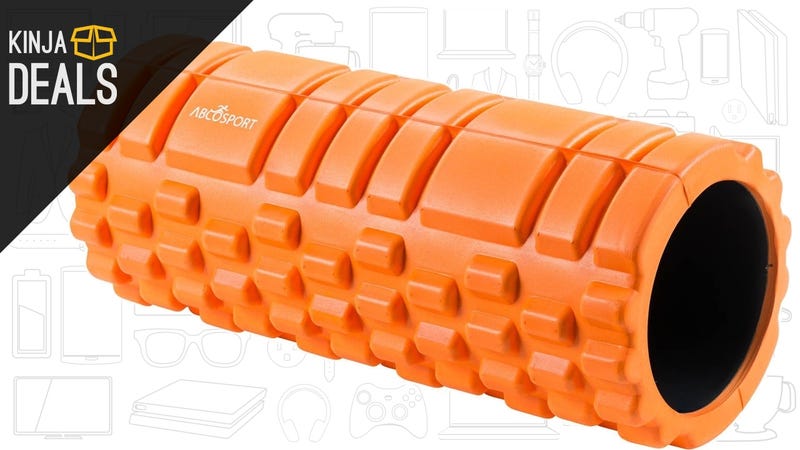 Foam rollers are great for soothing aching muscles, and this 13″ model will only set you back $15 today. I'd say that's a better use of your money than 5 minutes at a massage parlor.

http://www.amazon.com/Roller-Physica…
---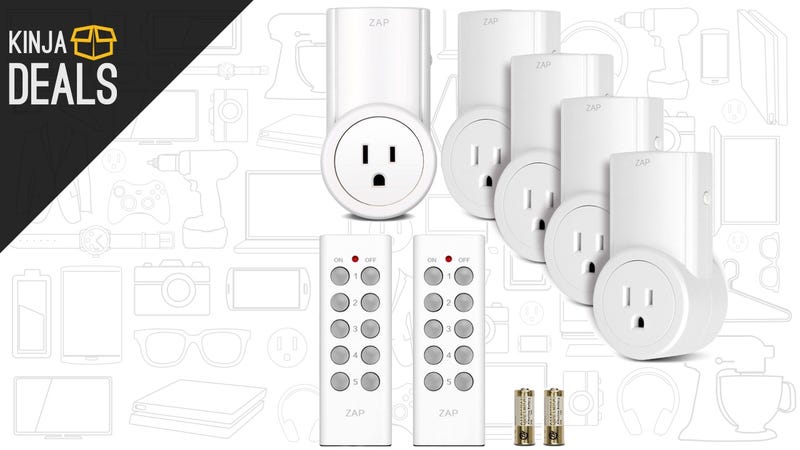 You can't control these semi-smart power outlets with your phone, or automate them with IFTTT recipes like you can with Belkin's WeMo line, but you can control them from across your house with a remote control, and they're incredibly cheap today.

http://www.amazon.com/gp/product/B00…
---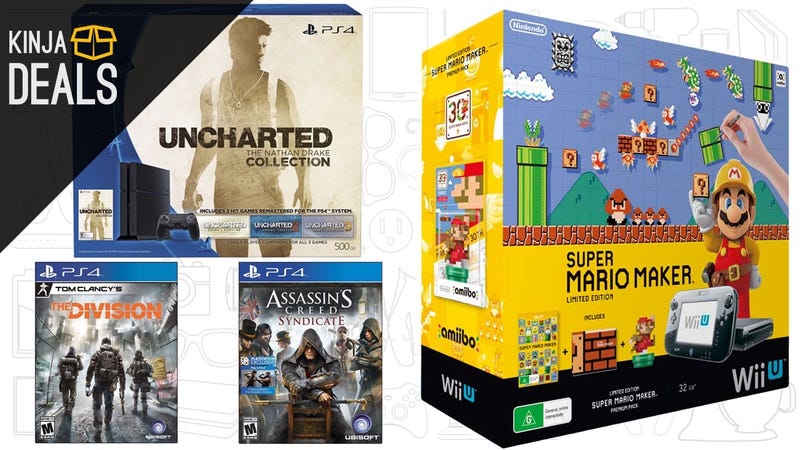 If you were planning on spending your tax refund on a new gaming console, we've spotted great bundle deals today for the PS4 and Wii U.

---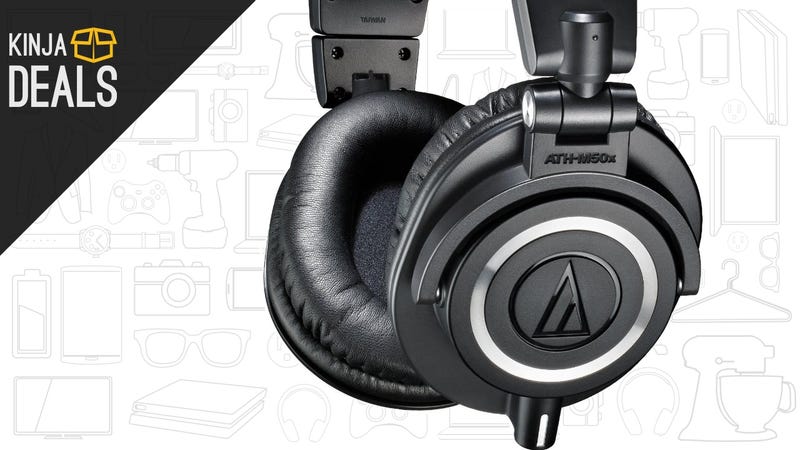 The ATH-M50Xs are the upgraded version of your favorite headphones, and you can snag a pair today for $100 plus free shipping and no tax, which is a no-brainer to say the least. [ATH-M50X, $85 with code C15SPRING]
http://co-op.kinja.com/the-best-headp…
http://lifehacker.com/headphone-show…
---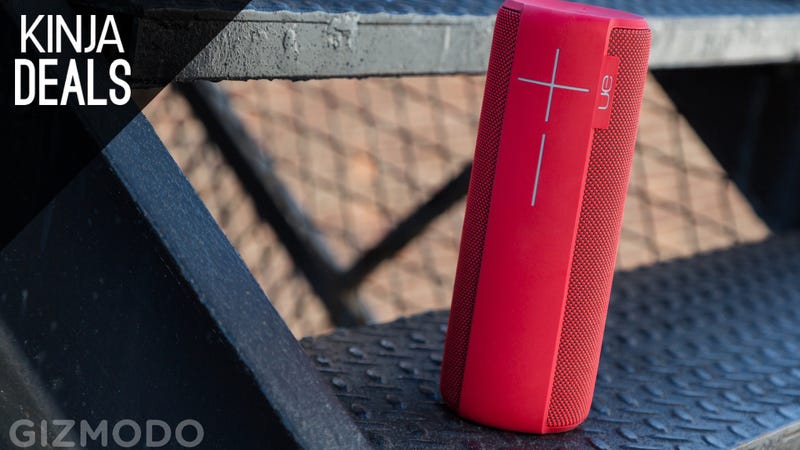 Ultimate Ears' MEGABOOM Bluetooth speaker is the XL, waterproof version of the best Bluetooth speaker on the market, and you can pick up a refurb for just $159 today. [Refurb UE MEGABOOM Wireless Bluetooth Speaker, $159]

http://gizmodo.com/ue-megaboom-th…
---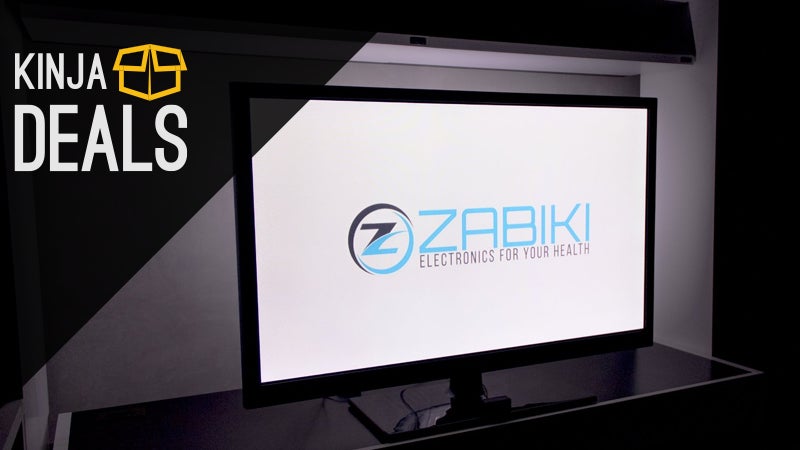 We've all heard that watching TV in the dark can be pretty tough on the eyes, but an ambient bias lighting setup can make the experience much more palatable, and improve your TV's perceived contrast levels to boot.

Bias Lighting deals sell out pretty much instantly when we post them, so be sure to jump on this one, which includes dimming and a Velcro securing system. [Zabiki Bias Lighting Kit, $20, use code 46DUN6MM]
http://www.amazon.com/Zabiki-Lightin…
Tech
Storage
Power
Audio
Home Theater
Computers & Accessories
Mobile Devices
Home
Apparel
Kitchen
Camping & Outdoors
Fitness
Tools & Auto
Media
Movies & TV
Books
Apps
Gaming
Peripherals
PC
PlayStation 4
Xbox One
PS3
Xbox 360
Wii U
Toys
---
Commerce Content is independent of Editorial and Advertising, and if you buy something through our posts, we may get a small share of the sale. Click here to learn more, and don't forget to sign up for our email newsletter. We want your feedback.
Send deal submissions to Deals@Gawker and all other inquiries to Shane@Gawker