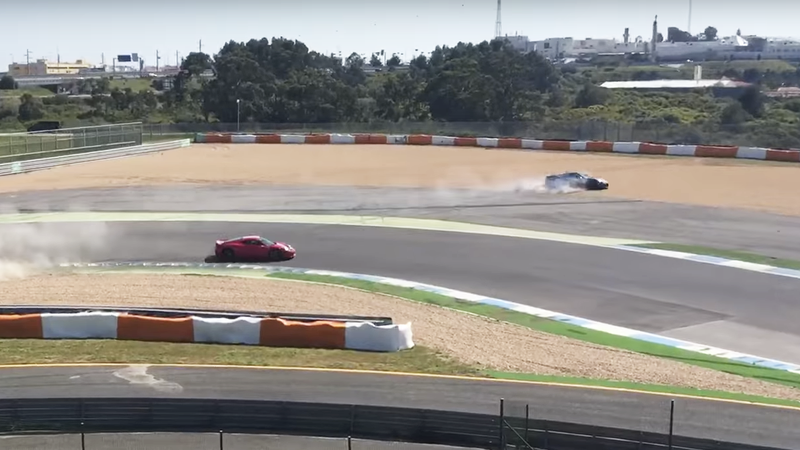 As much as we love to discuss high horsepower figures, brakes are just as important when it comes to driving a fast car quickly. And if you need any reminders, this video of a Ferrari 488 GTB at Portugal's Estoril should help you out.
The black Ferrari allegedly suffered "catastrophic brake failure" during a track day, reports Carscoops. Luckily, the driver only sustained minor injuries.
Scary stuff. It's unclear what exactly caused the 488's brake failure, but you should always get your brakes checked before a track day. Don't be like me.