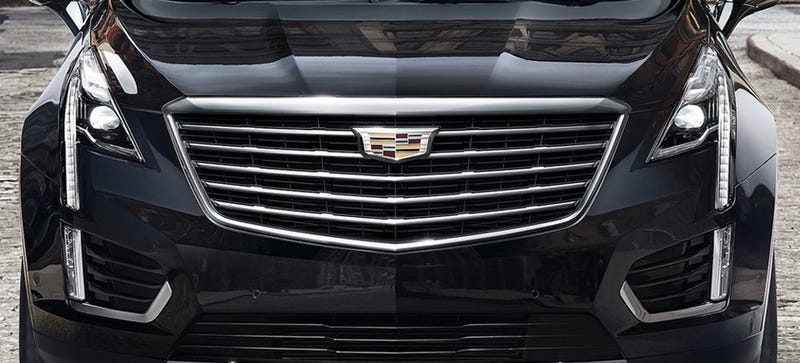 Cadillac's future is riding on the success of the XT5, and we'll be driving it over the next two days to tell you whether or not that's a good thing. Get your questions in now so we can poke, prod and ask while we're in the car!
The 2017 XT5 will replace the SRX in the slot of "Cadillac SUV that's not an Escalade." That's why we're assigning so much importance to this crossover; the SRX sells more than Escalade. And the ATS and CTS sedans. And some months, more than all those other models combined.
We love crossovers here in America because we love trucks and SUVs but sometimes feel this pull of practicality toward things that are easy to drive and get fuel economy you can measure in double digits.
To push the XT5's significance even further; it's supposedly the first of four new XT-badged luxury crossovers Cadillac will release in the near future.

So far, I can only say that I like the look. It's an extremely convincing "truckish SUV" disguise on a station wagon, and that retro-futuristic steering wheel is one of the coolest I've seen in awhile.

Post your questions here in the comments or tweet at me while I'm on the road!
Image via Cadillac
---
Contact the author at andrew@jalopnik.com.