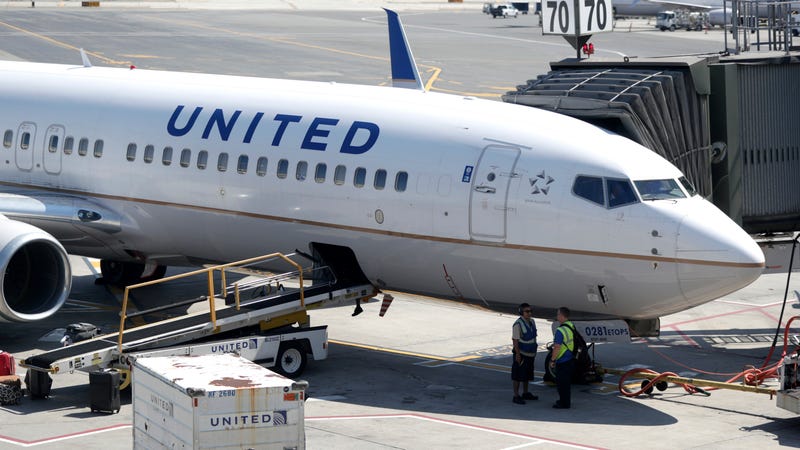 So, what's the big deal with airline food? It's the joke without a punchline, but it's something I've been legitimately asking myself since I found out that United Airlines is releasing their very own cookbook chock full of recipes that they serve in-flight.
Yep. A whole cookbook of airline food. Thankfully, though, it's not as bad it sounds.
United's executive chefs have teamed up with chefs from the Trotter Project, a nonprofit organization that provides education to disadvantaged young chefs, according to the Detroit Free Press. Thankfully, this isn't a recipe book chock full of things like Five Interesting Ways to Eat a Peanut or I'm Too Hungry to Complain About These Lukewarm Mashed Potatoes. It's the good stuff from business class.


See, the key phrase here is that this cookbook features recipes that are "inspired by" the meals served in the United Airlines Business Class (aka "Polaris", hence the cookbook's name)—they're not necessarily the actual meals you're going to get if you fly. Some of the recipes come directly from the in-flight menu. Many aren't, or are creatively spiced-up versions of those.
It actually seems like a pretty decent cookbook once you get past the airline association. The teaser image for the book on United's website shows a recipe for coconut soup with sambal oelek chicken that looks pretty incredible. It's still probably for the best if you don't tell any of your guests that you're dishing up a traditional in-flight experience.
This isn't the first time an airline has released a cookbook. Southwest Airlines put out "Feel the Spirit, Savor the Fare" in 2006—less an airline-specific cookbook than United's. It's one of those neat cookbooks compiled from recipes by the folks who worked at Southwest at the time. In 1987, Delta put out a book called "First-Class Meals", compiled by its flight attendants. That's probably the recipe book most true to the meals an airline would actually serve, but solely because airlines actually served edible food back in the day.
United's Polaris Cookbook is available on their website for $29.99, if any of you brave souls are willing to try your hand at making some of these on your own.