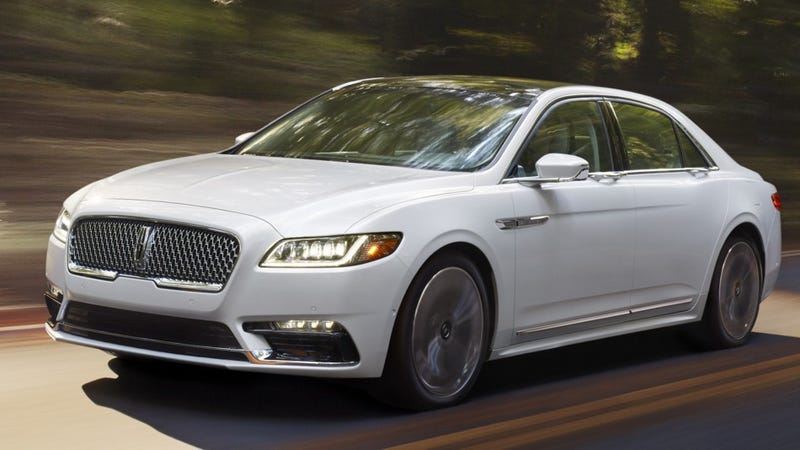 Lincoln finally brought us a new Continental concept last year, and we spent a fair amount of Jalopnik's expense account tossing coins into fountains and making wishes — and it paid off! Here's your 2017 Lincoln Continental. Say it out loud, it feels good.
The fine folks at CarScoops managed to scoop the freshest photos of the car yet. Technically this is the tenth generation of the Continental, so around these parts feel free to call it the Mark X, because that just sounds awesome. So far all we have are these pictures, with details reportedly coming in tomorrow from the Detroit Auto Show.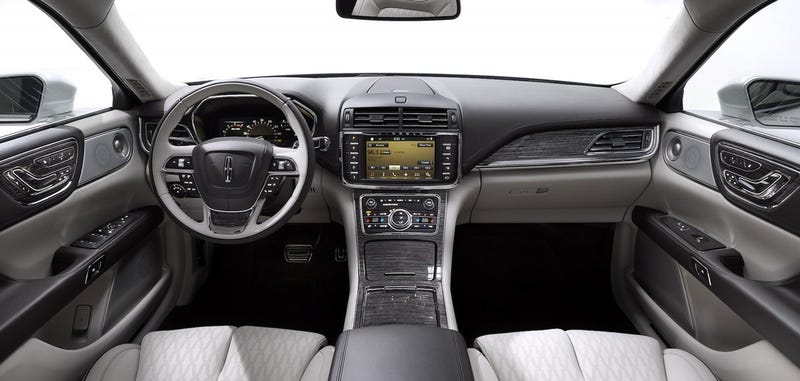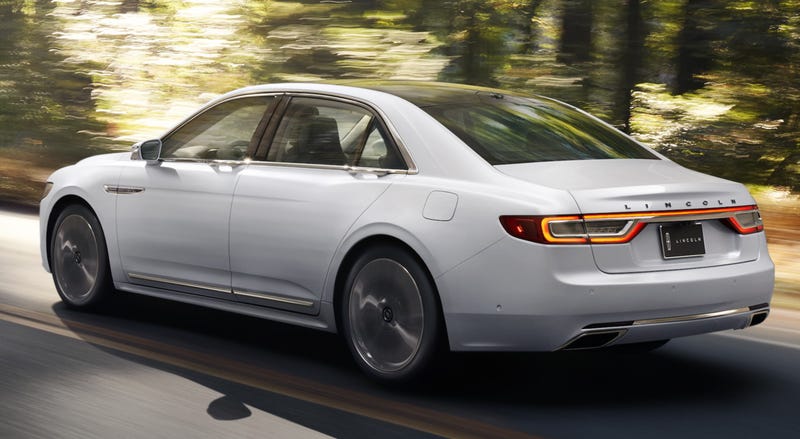 We caught a glimpse last week of what is likely a lower-model Continental through a leaked (blurry) photo, but you can spot some obvious differences.
http://jalopnik.com/2017-lincoln-c…
But as for this fancy one, I think it's pretty obvious that Lincoln stuck very close to the concept we saw last year, even right down to the door handles fitting into the chrome window trim. The neat thing about those handles on the production car is that they don't move. You simply grab the handle and it opens the door — so it's a solid piece.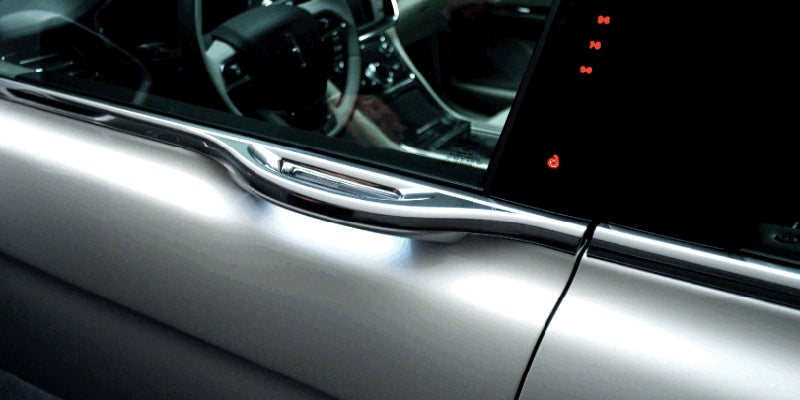 The headlights are almost identical to what we saw back in March, and the taillights are virtually identical as well. The major difference is the lack of the lavishly blue interior of the concept, but this is only one set of photos for now. Smurf-style never ages.
Check out the side-by-side comparison below of the concept and the production car: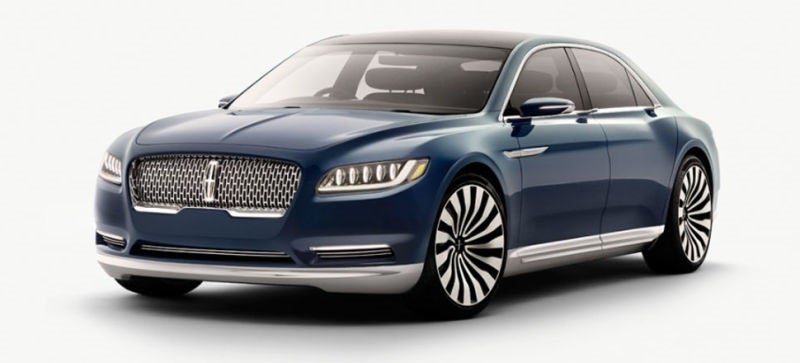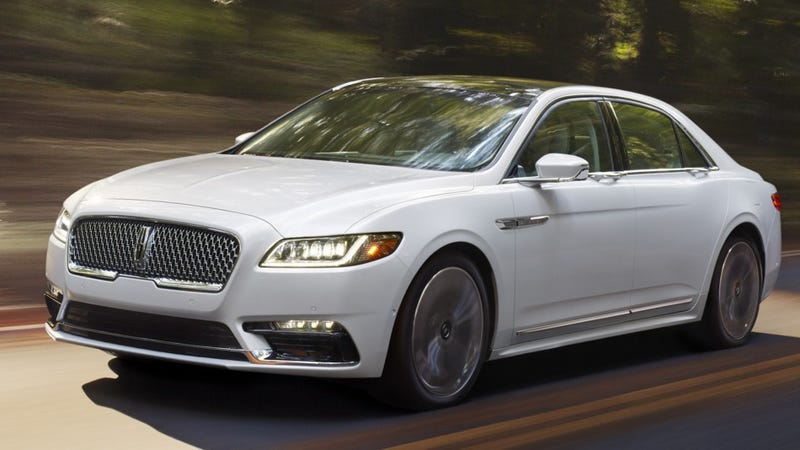 Bravo, Lincoln. It's definitely no Bentley, but it more than gets the job done. We could have used some suicide doors, though.
---
Contact the author at justin@jalopnik.com or @WestbrookTweets.