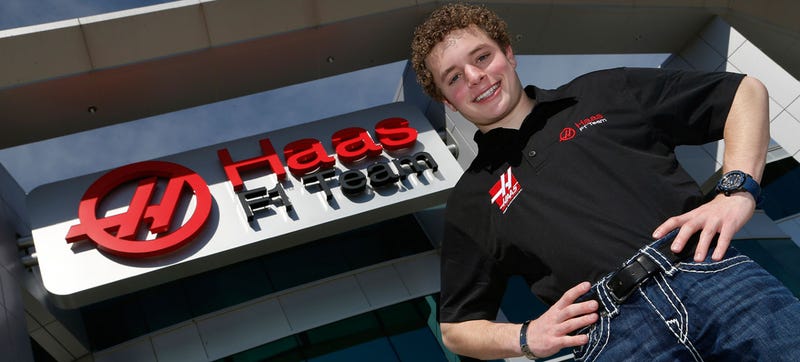 Back when America's one and only Formula One team Haas announced its drivers for its inaugural year, many fans were disappointed they didn't give at least one seat to an American driver. They're making good on that now, sort of, with the addition of American development driver Santino Ferrucci.

http://blackflag.jalopnik.com/american-f1-te…
Haas had a pretty solid reason for not going with any of the American open-wheel drivers for their first F1 season: they wanted an experienced F1 driver to shake down their brand new cars, and none of the Americans currently have a ton of experience in F1.

Instead, they tapped a 17-year-old driver from Woodbury, Conn. to get a leg up in a sport which has seen very few Americans come through in recent years. Ferrucci is set to race the full GP3 Series season this year with DAMS, which is the same team Haas F1 driver Romain Grosjean used to drive for.

Per a Haas F1 Team announcement, Ferrucci will be embedded with the Formula One effort whenever possible, attending races, tests and team functions. And he'll get to train on the team's simulator.
Ferrucci started karting at age 5, won his debut race in the Skip Barber Racing Series, and has an extensive history of racing open-wheelers. Last year, he completed his first full season in an open-wheel championship with the Toyota Racing Series New Zealand, where he finished third for the season.

This is a great way to make sure the home team can ensure that there is an American driver with sufficient experience in the future. Signing an American driver would go a long way in a sport that has to widen its appeal beyond its relatively small American fanbase in order to keep its own grand prix.
---
Contact the author at stef.schrader@jalopnik.com.