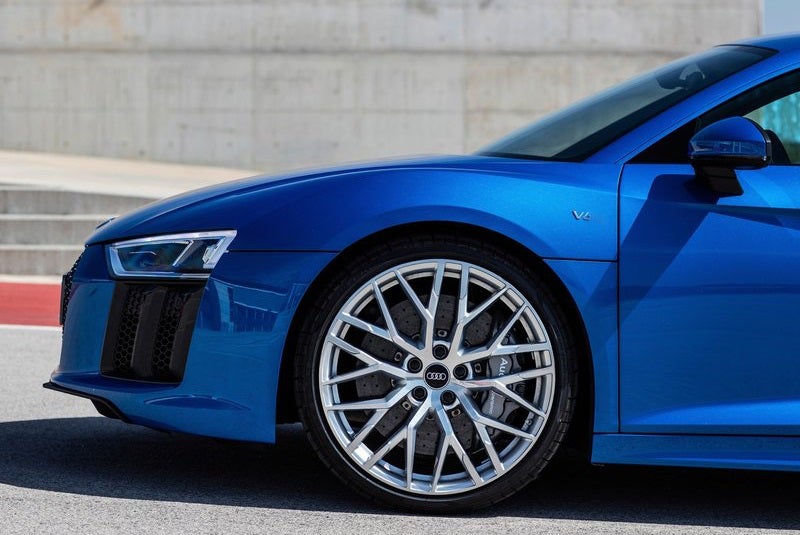 Just before the big reveal of the new 2016 Audi R8 earlier last year we heard murmurs that the German luxury brand's supercar may take a trip down the downsizing slide and fit a twin-turbo V6 eventually. Now, if this reportedly leaked product plan is anything to go by, eventually is actually 2018.

The image below is of the reportedly leaked plan according to Autoblog, who reported on the picture from Autobahn, and it holds a few interesting nuggets of information: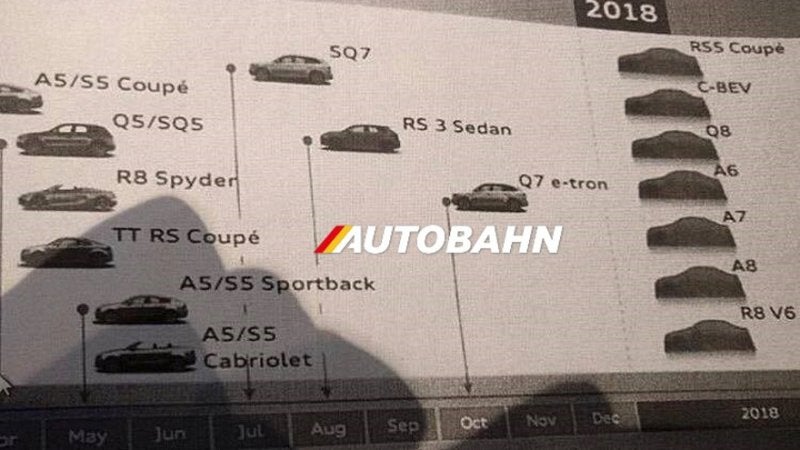 The majority of the goodies in the plan fall under 2018's column, which includes something cryptically coded as "R8 V6," which, after discussing with several linguistics specialists across the globe, I have concluded to mean Audi doesn't know how to spell RAVE (R8V6) in internet-speak very well.
It also probably means that Audi is making good on its previous comments about slipping a V6 into the R8, of which Audi's Roland Schala told Top Gear was "perfect for this kind of car", and also perfect for the Chinese market. The smart money is on a pair of turbos coming with that new V6, as that is what Audi is doing with the new RS4.
http://jalopnik.com/the-2016-audi-…
It was mentioned last year that a power target for a V6 R8 would be in the 400 hp range (which probably isn't happening without turbos), so it should still be fun.
Downsizing is so in right now.
---
Contact the author at justin@jalopnik.com or @WestbrookTweets.