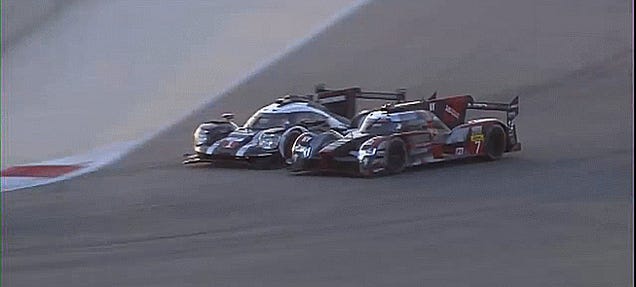 The 6 Hours of Bahrain is Audi Sport Team Joest's swansong before they shut down their World Endurance Championship LMP1 effort and move into the FIA Formula E Championship. Audi seems to have gotten their groove back for their last outing, and they started off the race with a pretty incredible move.

Audi No. 7 driver Marcel Fässler passed the No. 1 Porsche around the outside to take third place just after 20 minutes into the race. Fässler made the pass coming into some S-curves on the track, just barely making it stick.

Dr. Wolfgang Ullrich, the longtime Head of Audi Motorsport shown at the end of this clip, looks genuinely touched after Fässler makes it through. I'm going to miss this team so much next year.