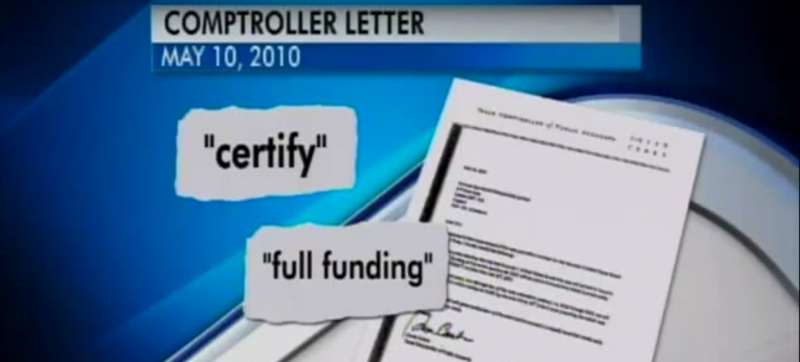 A 2010 letter from former Texas Comptroller of Public Accounts Susan Combs is making the rounds again, giving hope that the state would contribute the full amount they promised towards hosting Formula One. However, a local news report from two years after that shows Combs herself backing away from the promises made in the letter.
http://blackflag.jalopnik.com/does-this-2010…
After the letter started circulating again, a source pointed Jalopnik to this TV news report from 2012.
"A letter of optimism and support is not a contractual obligation," Combs told KXAN reporter Josh Hinkle.

"Couldn't you have said 'extremely interested' instead of 'certify?'" asked Hinkle.
"No, because it's not a legal term," Combs responded.

But why would you insist on using legal terminology in a letter if it's not meant to be legally binding?

Unfortunately for Combs and Governor Greg Abbott, who parroted Combs' line from this video that the letter was "merely an effort to indicate broad support" to Forbes, the phrasing in Combs' letter is more certain than the softer language politicians used elsewhere to describe how much financial support the Formula One race would receive from the state.

Just as the local media did in 2012, everyone is asking if Combs inadvertently promised a check she couldn't write in this letter. In 2012, it was former Texas Land Commissioner Jerry Patterson who doubted whether Combs could legally make the promises she made in this letter, or if she overstepped her authority as comptroller in doing so.

Annoyingly, with Circuit of the Americas chairman Bobby Epstein confirming that there is no written agreement between the state and Formula One to pay the full $25 million this letter promised, we're all still wondering the same thing.

---
Contact the author at stef.schrader@jalopnik.com.