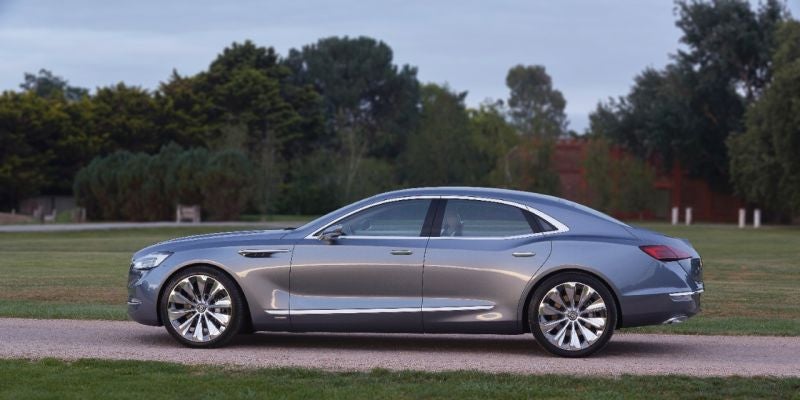 Buick has confirmed that it never had any intentions of making the sleek Avenir Concept from the LA Auto Show. Don't freak out, though! That's the sexy four-door concept, not the also-sexy two-door Avista Concept we just saw in Detroit. Buick will destroy that dream some other time.
http://jalopnik.com/buick-avenir-c…
In a quote from Automobile Magazine, Duncan Aldred, the bossman overseeing GMC and Buick, confirmed that the Avenir concept was never destined for production because of Cadillac's re-emergence. The General Motors kids all have to play nice, and GM can't have two large luxury sedans based on the same Omega platform fighting for sales. Here's the quote:
We're not going to build Avenir. We never went into the show with the plan to build it. You're going to see elements of Avenir in LaCrosse. But the reaction we got last year did stimulate a lot of valuable work, really looking at 'can we, should we build that car'. Bottom line is, that didn't quite work for us. And… the sedan market is declining quite rapidly. We've also got an emerging and strengthening Cadillac line as well, and you've got to look at that potential.

Aldred backed that up saying there was a viable business case for the sedan, but the lesser luxury brand would rather spend its capital elsewhere than develop an in-house rival to the Cadillac CT6, which the Avenir Concept shared platforms with.
He then mentioned that the Cascada convertible was Buick's current halo car (LOL), and hinted that maybe the Avista Coupe Concept could possibly be the next halo car, because we can all trust him, right?
But then again, maybe Buick is saving all that capital from not making the Avenir Concept to work on something like a production Avista coupe. They have to know the Cascada is a crap halo car.
Either way, if you wanted the Avenir, a lot of its design cues went into the new LaCrosse, which I didn't like, but now I like.
Take what you can get: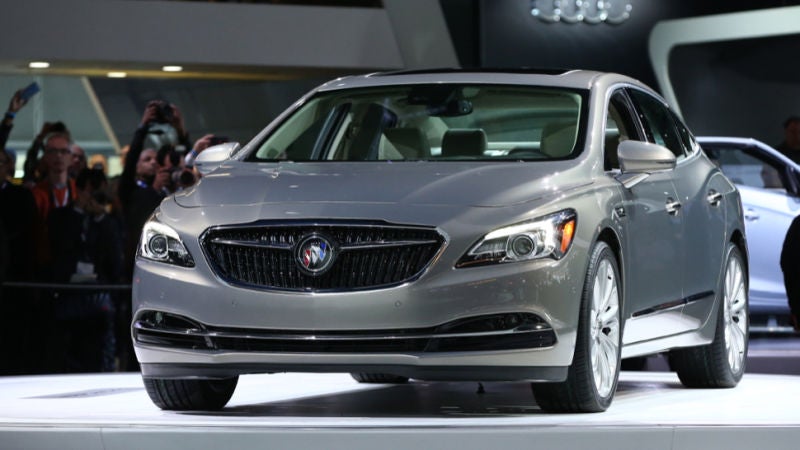 ---
Contact the author at justin@jalopnik.com or @WestbrookTweets.