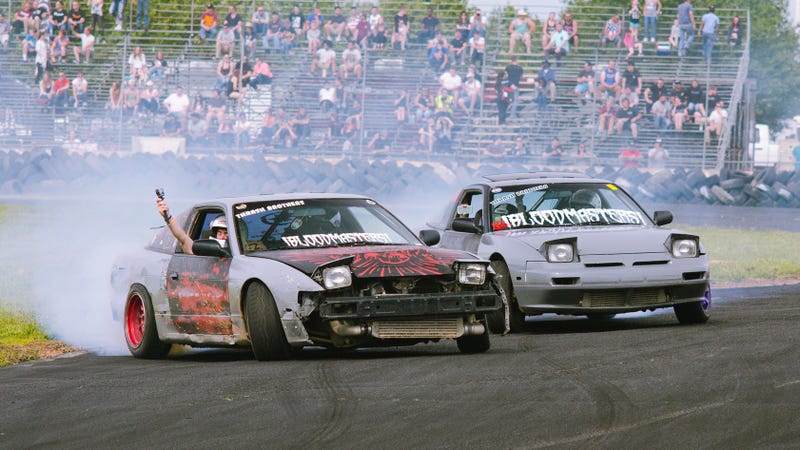 It's the bash to end all bashes: ECB, the East Coast Bash. Drifting, crashing, and running into the night under the lights at Englishtown, New Jersey. Those who miss it live only to regret it.
On-track action starts tomorrow morning and continues on Sunday, taking a break only after 10 at night, mostly so that everyone can get to Sneaky Pete's, the trackside barn-turned-dive-bar.
And eat barbecue. And fix their broken cars, I guess.

Find all the details for the event right here on the ClubLoose website, something you should take a look at if you're anywhere on the East Coast.

I'll be there, some of the best drifters on the planet (including the inimitable Bloodmasters) will be there, and you should be there, too.