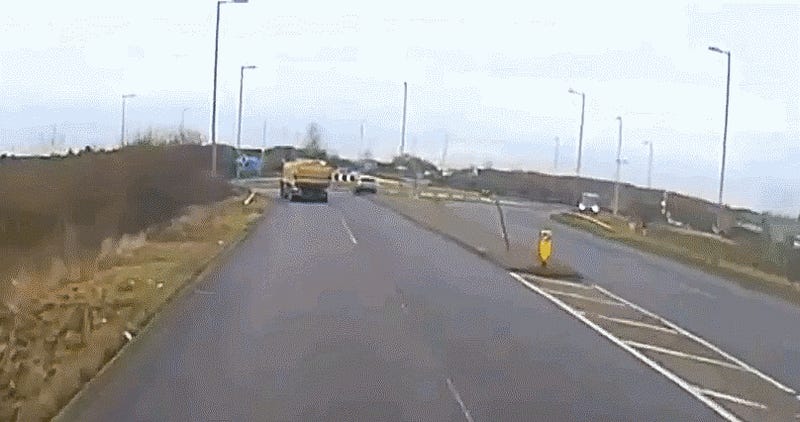 A mother was more than three-times the legal limit when she drunkenly launched her crossover 14 feet high over a roundabout while overtaking a truck—with her toddler in the car. Footage of the wreck was captured on the truck's dashcam.

The woman from Coventry, England had admitted to drinking vodka from "9:00 pm to 1:00 am" the night before, but didn't feel drunk before getting behind the wheel, according to the Coventry Telegraphtoday. It was reported that a bottle of vodka was found in the car at the site of the crash.
Following the crash, which occurred back on December 12 of last year, other motorists rushed to help her and her 19-month-old son, who was miraculously unharmed. A district judge has now sentenced the mother to six months in jail and a three-year driving ban.

Seeing the video of the car launch like it hit a ramp, it's unbelievable the child and mother escaped almost entirely unharmed. How somebody could be willing or ignorant enough to endanger their child like this, especially in the situation shown in the video, is just unfathomable. Don't drive drunk!