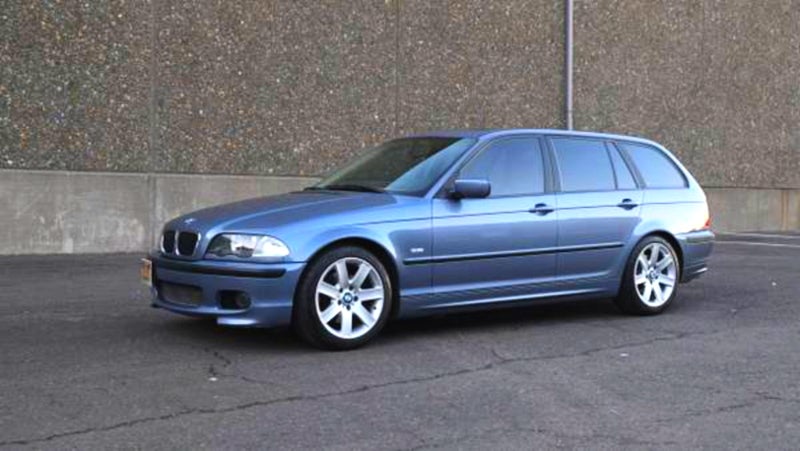 The seller of today's Nice Price or Crack Pipe E46 says that it's currently "enthusiast owned." It certainly pushes a lot of the buttons any car nut might want, but let's see if it also pushes a price tag about which we can get enthused.
How would your parents react if you told them you payed for an Escort last night? Your mom would probably ask why you need to do such a thing when Mrs. Abrahamowitz's daughter is sitting home every night – and such a lovely personality, that girl. Your dad would probably just grumble about how HE never had to pay for it when he was your age. Oh, and if you are a girl, their responses would be even worse.
Of course, if you were to then direct their attention to the curbside, and last Friday's 1991 Ford Escort GT, then they would most likely change their tune. Fully 64% of you also felt that Escort's price was worth bringing it home to meet the parents. And, much like in the movie Pretty Woman, that could turn a one-night stand into a long-term relationship. Mrs. Abrahamowitz's daughter will, sadly, be shit out of luck.
Ford's Escort was one of that brand's cars for the proletariat – sensible and sometimes sporty, but never something that might break the bank. BMW hasn't really catered to that audience since the 700s of '60s, preferring instead to target those of a bit more means.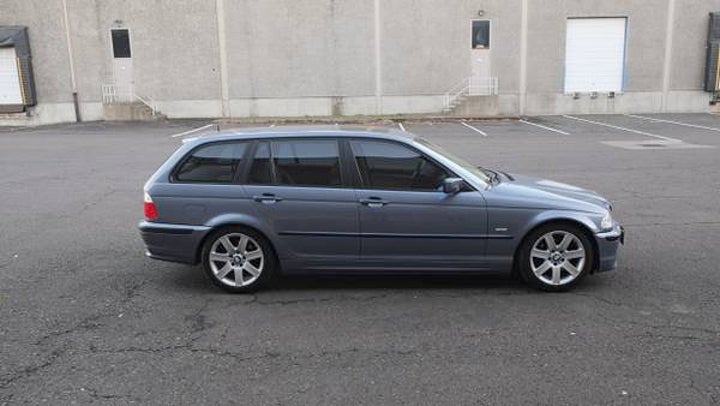 This 2000 BMW E46 Touring started out as a family ride, albeit for a family with certain trappings of attainment – you know, things like a bank account with money in it, and an address other than a friend's living room couch. On top of all that, this Steel Blue over beige leather Bimmer has also had, how shall we say it, enhancements.
Perhaps one of the most important of those mods is the engine, a 3.0 M54b30. That's why the seller describes the car as a 330i instead of 323i. The ad notes that this particular combination of wagon and 3.0 was not a factory offering here in the U.S..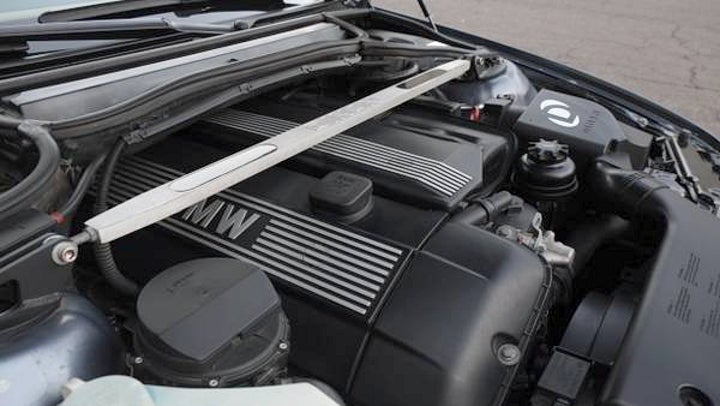 The ad also notes that the melding of car and hot mill was done at 82,000 miles "at BMW." It's left to interpretation what that means, but it apparently came with a new cooling system, ECU, gauge cluster, five-speed ZF, plus Dinan and ZHP upgrades along the way.
Sounds like a pretty good way to build a frankenwagon if you ask me.
For those unfamiliar, ZHP was an option package that BMW offers on American E46s from 2003 through 2005. For about four-grand you got a M-tech body kit, lowered and cambered suspension, sport steering wheel and shift knob, and 18" Style 135 wheels.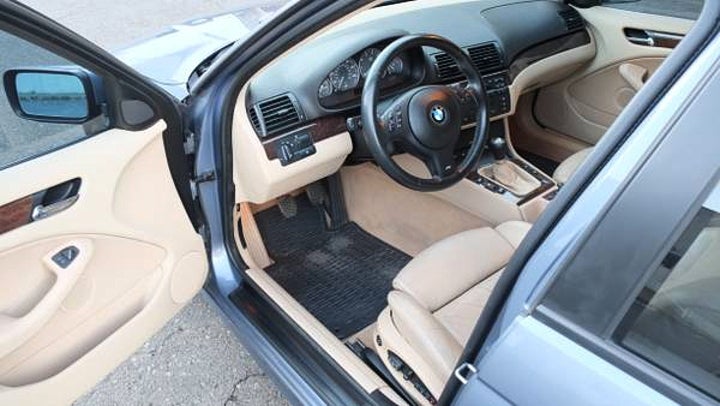 This car is claimed to have the ZHP suspension and the steering wheel/shift knob. It also rocks some performance parts from venerable BMW tuner Dinan, on both intake and exhaust sides of the 3.0 and a cross brace between the shock towers above that.
Overall, the car looks great in the pics, with little evidence of wear and tear for the years and miles. There's 148K on the clock at present, and the ad lists a ton of very expensive maintenance work done within the last 10K of that. The records for that work comes with the car.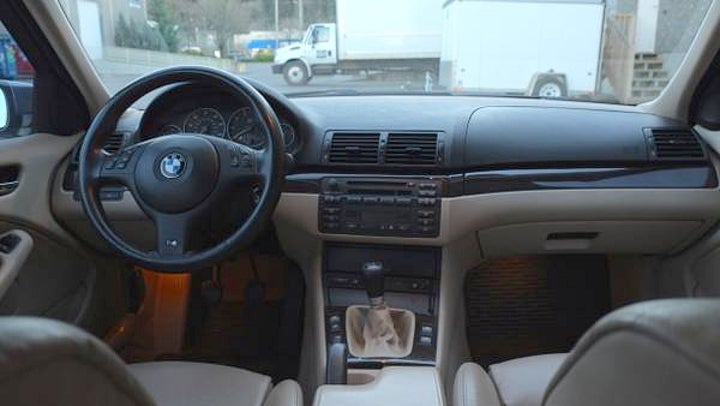 Also coming with the car are the original factory front bumper, along with the killer M-tech 2 cap presently on the car. You get two sets of wheels with it – Style 44s wearing fairly new Michelin tires, and Style 156s with winter meats.
Despite the major stranger danger you might be feeling about a car with so much of its mechanicals replaced, the ad notes that this Bimmer comes with a clean title and a history free of accidents, smokers, or rust. And, while we might like to know a little more about how it got here in the ad, props to the seller for including a slew of pertinent facts therein to help us with our judgement of the price.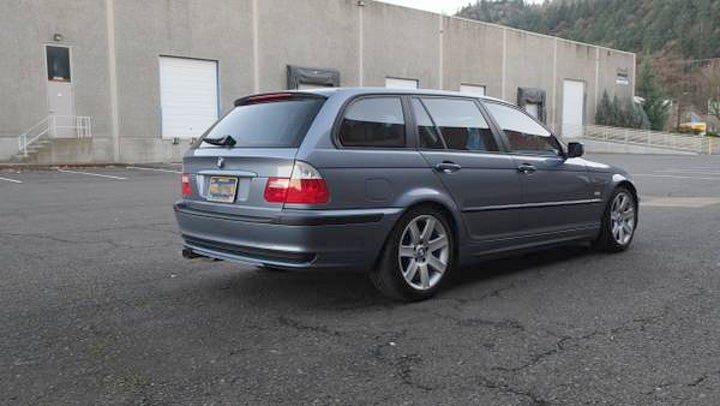 That price by the way, is $13,500 and as with any majorly modded car like this that looks this nice, it's questionable if you could replicate the finished piece at a similar cost.
What's your take on this modded 323i – now presenting as a 330i? Does $13,500 seem like a fair deal to get your Touring on? Or, is this mad mix of BMW parts just too big a hole of unknowns to command that much?
Portland OR Craigslist, or go here if the ad disappears.
H/T to Nick in Portlandia for the hookup!
Help me out with NPOCP. Click here to send a me a fixed-price tip, and remember to include your Kinja handle.