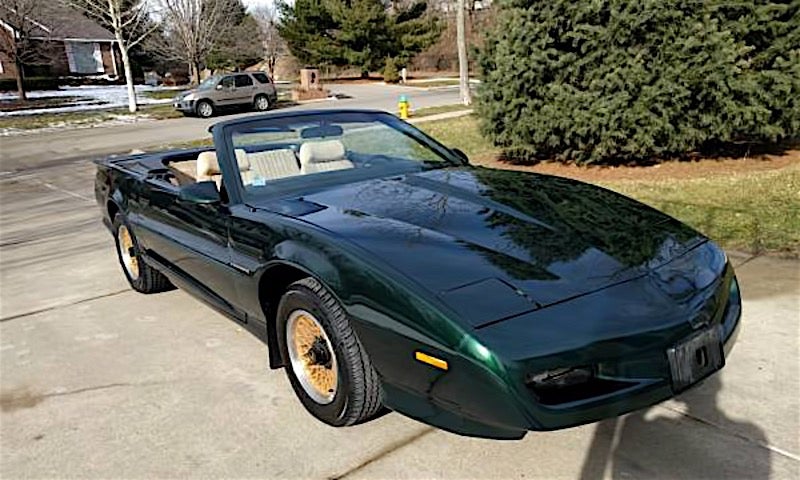 Today's Nice Price or Crack Pipe Pontiac will have your mullet flapping like it's freedom's own wings. That's because it's a rare convertible edition. Let's see if its price is also business up front and a party in the back.
At ten-grand, yesterday's 1990 Volvo 740 with a Cobra V8 and T5 stick pulled a laudable 59% Nice Price win. If it had been eight-grand there would have been a spate of "if it weren't on the wrong coast I'd buy it" comments to be had. Any less than that and I'll bet the seller would have to beat people off with a stick.
Speaking of beating people off, today's 1991 Pontiac Firebird would make that super easy. That's because it's a convertible! Not only that but this classic F-body rolls with a newly rebuilt 350 that has fewer than 100 miles under its belt.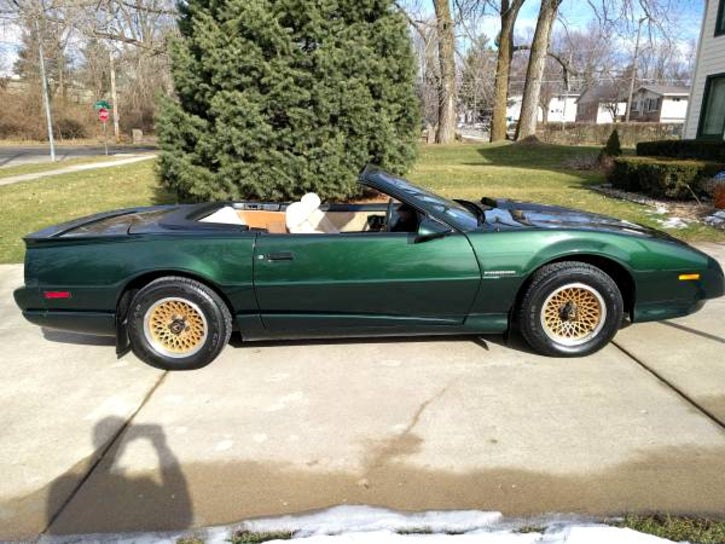 That mill is backed up by a 700r4 four-speed automatic, which is perfect for cruise night, but which might sour your imagined trip to Hooters in it to "get some of their wings."
The seller says that the Hunter Green over tan color scheme is the rarest combination of an already reasonably rare car, what with a claimed 950 of this model built this year.
You might not be a fan of Nineties Pontiac aesthetics, which tend to be a little over the top in all applications, but this one looks damn nice for its age as well.
It also has pop-up headlamps which in my book makes its head and shoulders better than its sister F-body, the Camaro.
Pffft, Camaro, that's not even a real word! This car is named after a bird that's freaking on fire, you just don't get any cooler than that. That is, unless it's a shark that's also part bear and also part Chuck Norris.
Um, where were we? Oh yeah.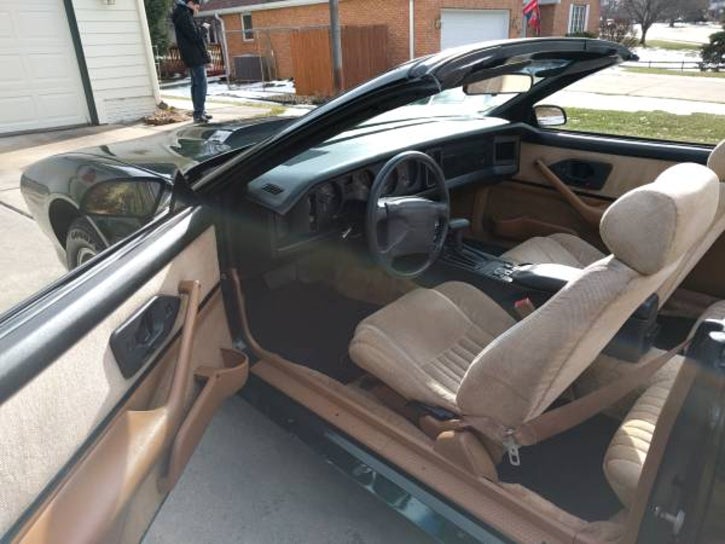 Along with the claim of a rust- and accident-free existence, you also get clean title, and an interior that presents as free of even the typical wear and tear. The only thing that kind of freaks me out here is the choice of black floor mats on a tan carpeted car. Some people just want to watch the world burn, I guess.

There's 124,000 miles on the clock and the clock and the rest of the gauges all work as they should. You get brand new Goodyear meats wrapped around factory gold alloys that look good despite being old-school small. Keeping with the factory theme there is a stock LSD rearend too.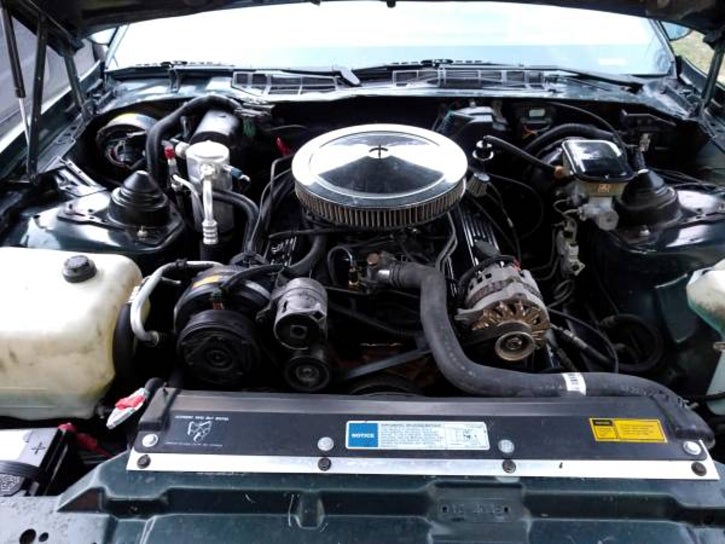 What's not to like here? Well, that rebuilt engine has lost its factory air cleaner and apparently its proper crankcase breather too so passing smog in certain areas will be a no-go. Of course at 25 years old that may be a moot point in more areas than not.
Other than that its a pretty cherry ride and one that may some day bring big bucks owing to its exclusivity and desirability. Yes, it is a convertible, the floppiest of all Fs, but this is a car for cruising, not gymkhanas. Not only that, but you can take the spouse and kidney beans along for the ride as it has room and seatbelts for four.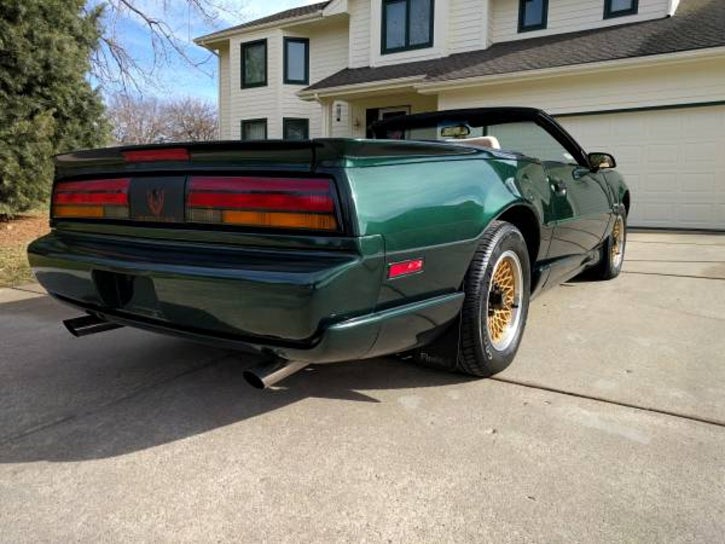 It also has a $7,500 price tag, and it's now time to vote on whether or not that seems like a deal. What's your take on this drop top Firebird survivor and its $7,500 asking? Is that a fair price to drop a F-body bomb? Or, is that too much considering a modern used Camaro can be had for just a little more?
Des Moines Craigslist, or go here if the ad disappears.
H/T to Nadir for the hookup!
Help me out with NPOCP. Click here to send a me a fixed-price tip, and remember to include your Kinja handle.