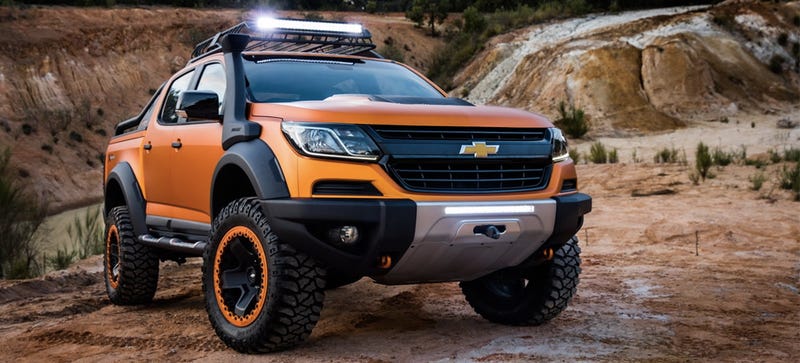 If a 4 Wheel Parts catalog spilled all over a Chevy Colorado it'd be this Thai Colorado Xtreme concept. It's a caricature on wheels and it's perfect. Now this is a Z71 worthy of an "Off-Road" sticker.
While GM is doing whatever at that New York International Auto Show stateside, it just blew minds at the 37th Bangkok International Motor Show with this thing the company describes as "a strong hint at Chevrolet's future design direction."
I think that translates to "here's how we want you to make your new truck feel."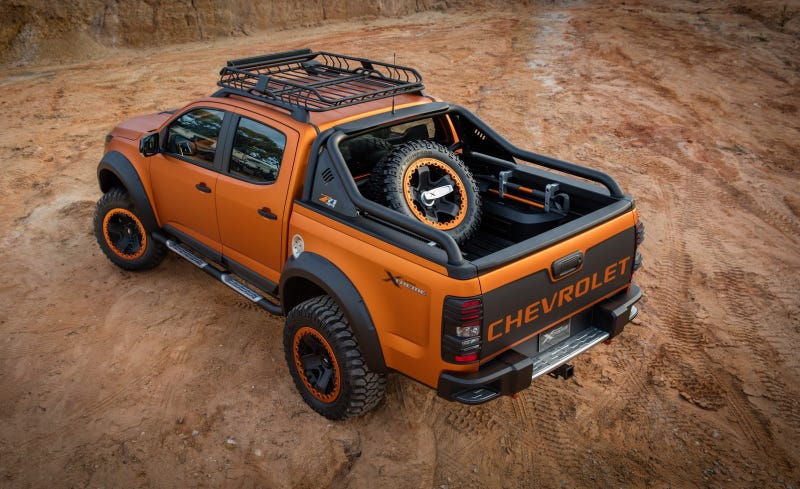 Don't hold your breath for beadlock wheels, winches and LED bars to make it onto the 2017 Chevy Colorado options list in any country but the headlights and grille you're looking at here will probably be the truck's mid-cycle refresh.

This truck probably drives as poorly as every other factory rolling-concept but I can't get enough of the look. Perfect example of how easy it is to create a dramatic version of a vehicle, too. Everything here looks straight-bolted on.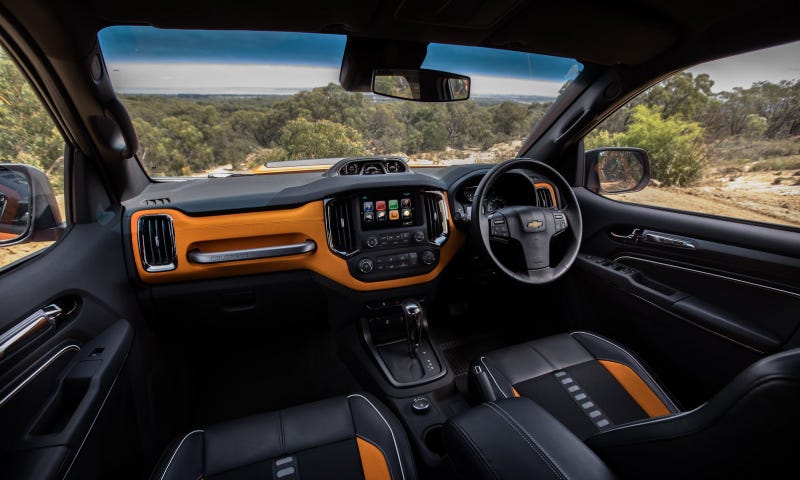 Except that interior which, be still my heart, look at how slick that tilt-gauge is on top of the dash!

Look at every other feature to your heart's content in this big old gallery, too. You're welcome.