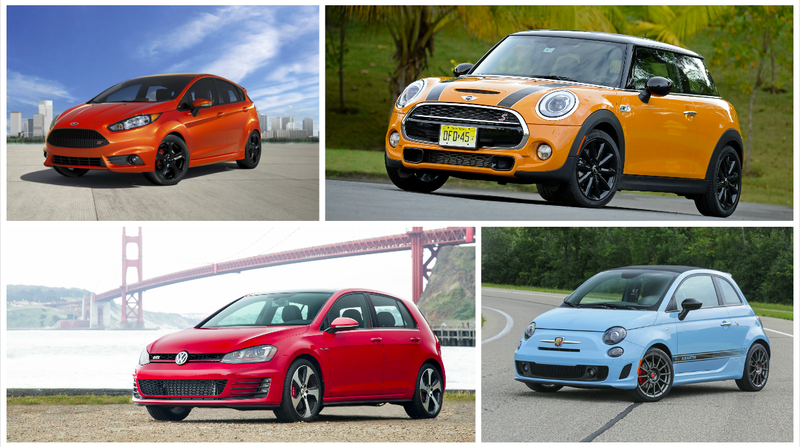 Americans are obsessed with big cars, which is why every Walmart parking lot is filled with three-row SUVs. Hot hatches, on the other hand, haven't traditionally been popular amongst Yanks, but you wouldn't know it based on today's awesome offerings like the Fiesta ST, Mini Cooper S, Fiat 500 Abarth and Golf GTI.

If you love driving, but you also need space and fuel economy, few cars can meet your needs like a hot hatch (especially considering the dearth of wagons these days.) They're the best of all worlds. True all-rounders.
If you're into that, and you should be, there's good news: the pool to choose from is deep. Very deep. Sure, we've lost some brave soldiers like the Mazdaspeed3 or the WRX and STI, but boy are today's offerings good.
Here are some of your best choices: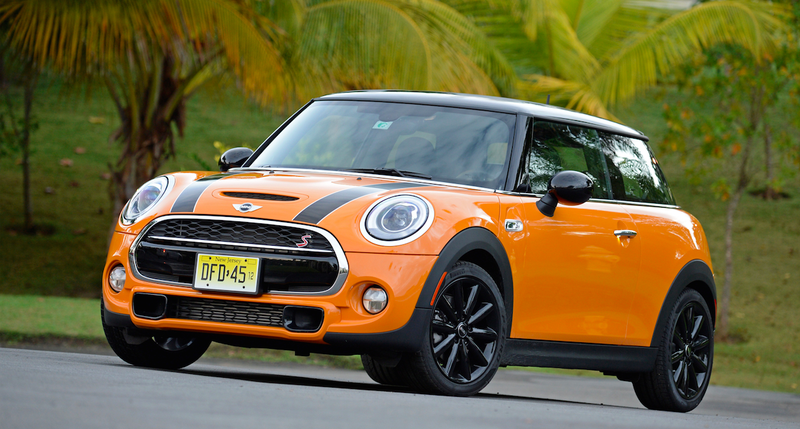 The base Mini Cooper, with its 1.5-liter three-cylinder engine, is a hoot to drive. It's got no power, but the little engine is so fun to wring out, especially around twisty roads where the lightweight Mini conquers centrifugal forces with ease.

The S is where it's really at. Throw a 189 horsepower turbocharged inline-four under the hood, and the Mini goes from a fun little hatchback to a true hot-hatch. All that power tugs a car that weighs less than 2,900 pounds. While its 0-60 time of about six seconds is nothing to call the folks about, when you walk out of a three-cylinder model into the S, you realize that the very competent chassis was yearning for more power all along.
And boy does the S make the best of every single pony. It can make even a mundane drive to work a genuine blast. Well, as long as that drive has a few bends in it.
[Mini Cooper Ultimate Buyer's Guide]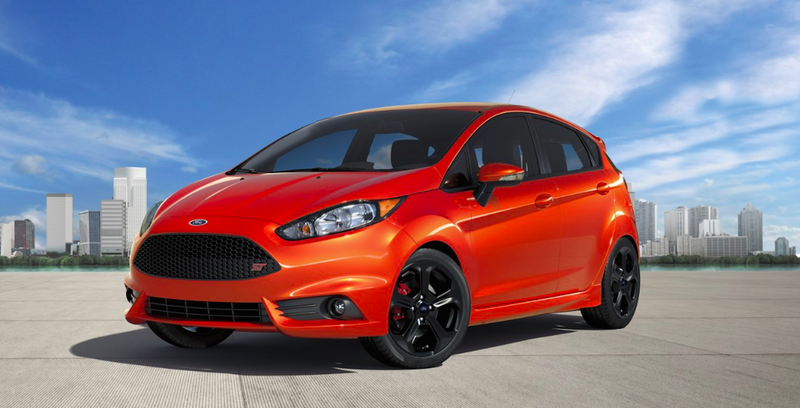 Do you like driving on three wheels? If so, buy the Ford Fiesta and toss it around a corner. It might be the most fun you've ever had in a car this cheap.
Like Patrick said in his review, the Fiesta ST is awesome at everything:
No, what makes the Fiesta ST great is that it does everything so well. It's very quick. It has an excellent gearbox. The handling is sublime. It looks cool. You can fit lots of stuff in it and park it just about anywhere. It even returns really good fuel economy…And most of all, the damn thing is just a ton of fun to drive.
[Ford Fiesta ST Ultimate Buyer's Guide]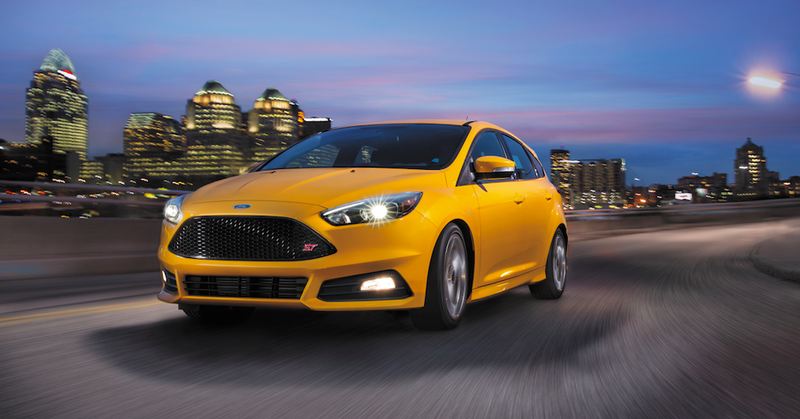 Ford makes three hot hatches for the U.S. these days: the Fiesta ST, Focus ST and the upcoming Focus RS. The Fiesta ST is hilariously fun and the Focus RS is a genuine performance car, so the Focus ST, stuck in the middle, gets a bit overshadowed.
Still, the Focus RS is expensive and the Fiesta ST is tiny, so if you want a fun, quick hatchback for you and your 2.2 kids and chihuahua, the Focus ST is is a darned good option.
It's got an insane amount of power for a front-drive car—252-horses—and like Patrick said in his post, the middle child is still a great all-rounder for enthusiasts:
The larger Focus ST excels at that in a way that its little brother the Fiesta ST never can. All that extra space makes a huge difference to the people who need it. Sure, the puckish Fiesta ST is the arguably more "fun" car, but I've driven a few Focus STs and I'll never complain about the loads of turbo torque it offers, or the way it's surprisingly willing to rotate on an autocross course.
So don't let the light from the Fiesta ST and Focus RS blind you from this hot hatch from the blue oval.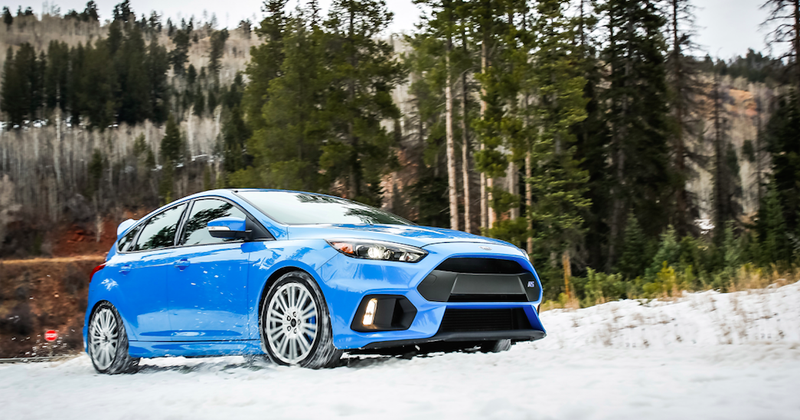 We've said it many times before: The Focus RS is a beast. It's a 350 horsepower performance car outfitted with a trick all-wheel drive system and a six-speed manual transmission. And it gets to 60 MPH in 4.7 seconds.
What more could you possibly ask for?
At over 35 large, the Focus RS might seem expensive, but it's the hardware beneath the sheetmetal that make this car. When Mát´ Petrany got behind the wheel of Ford's hottest of hatch, he called it "God In Hatchback Form."
'Nuff said.
[Ford Focus RS Ultimate Buyer's Guide]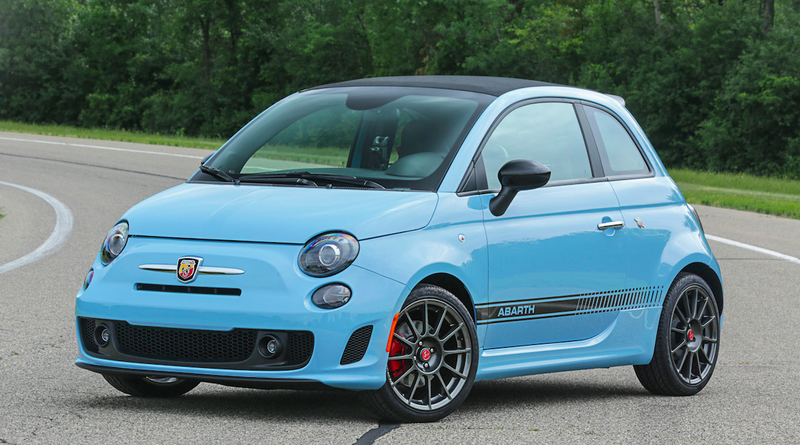 The Fiat 500 Abarth is ridiculous. I took one around an autocross course a few years back. The whole experience got my blood flowing and I didn't want to stop.
With only 160 horsepower from a baby 1.4-liter turbo four, the 500 Abarth isn't going to stir your soul with its acceleration. But when you're on an autocross course with the shifter jammed into second gear, tossing the little 2,500 pound Fiat with abandon, you will giddily laugh your ass off as the muffler-less little turbo engine barks like a lion cub.
The 500 Abarth is tiny and impractical. But it's dripping with soul.
[Fiat 500 Abarth Ultimate Buyer's Guide]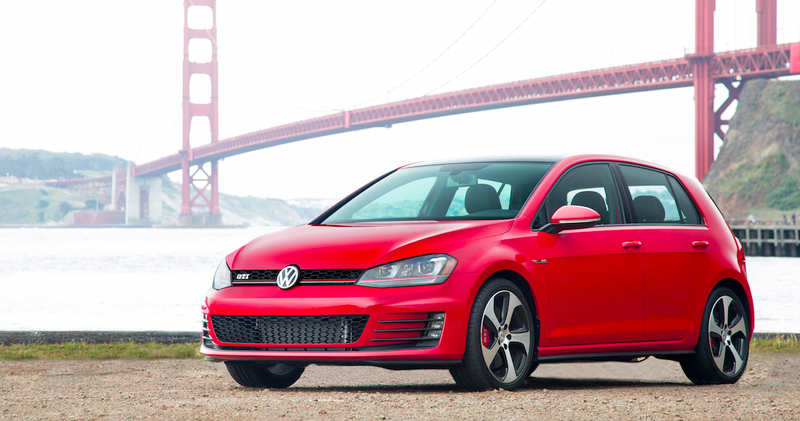 If you like the idea of the Focus ST, but you want something a little more "grown up" and mature, the GTI is your car.
The GTI is not just awesome because of its nimble and precise handling, but also because of its comfortable, driver-oriented cabin. The seats are wonderful, the interior material qualities are pleasant, the shifter is great; it's just a very well put together machine.
It also gets solid fuel economy, will fit your bike if you fold the rear seats and its reserved styling looks as at home at a country club as it is on an autocross course.
[Volkswagen Golf GTI Ultimate Buyer's Guide]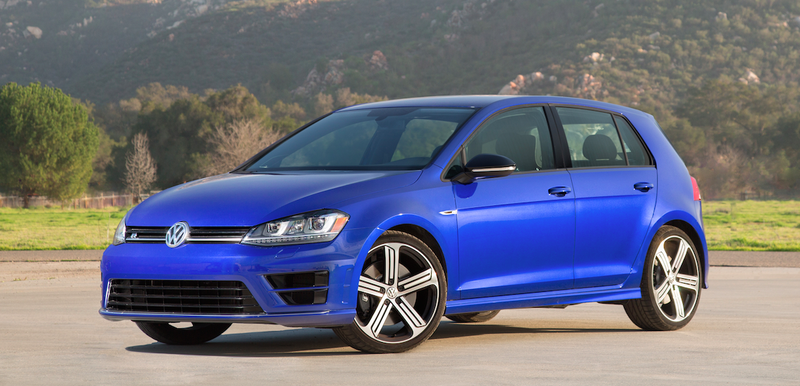 If you're looking at the GTI and thinking: "Pssh, 220 horsepower? I need more!" then I have good news for you: there's the Golf R.
The R makes 292 horsepower, and while that might not sound much (heck, it's less than a V6 Mustang), that power is sent through all four wheels and propels a 3,200 pound car to 60 in about 4.5 seconds.
That's quick. We took the Golf R to Lime Rock racetrack and put it up against some heavy competition from Germany and Italy, and even then, it valiantly held its own.
A legitimately fast car with decent fuel economy, interior space and a nice interior? Yes, the Golf R is a Renaissance car.