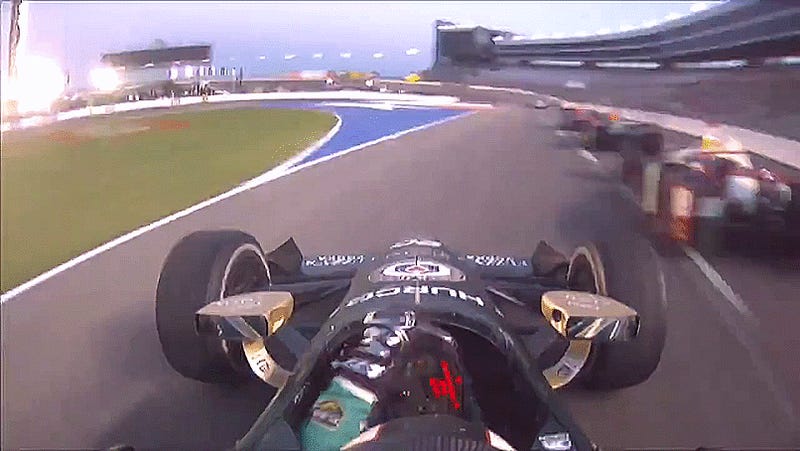 I don't think "spin it to win it" applies to race cars, but I'm mesmerized by this ridiculous save anyway. Ed Carpenter dropped a wheel off the pavement during tonight's IndyCar race at Texas Motor Speedway, upsetting the car just enough to spin it out. Miraculously, Carpenter saves it and keeps going.
Carpenter lost his position in the spin, but given that his car just did an inadvertent donut, it's insane that he just saves it and keeps going.

I'm not even convinced that this is a human making this save, given how automatically Carpenter snaps it back under control. I think someone has replaced Carpenter with the EdBot 9000.

I'm just going to keep watching the video until I get dizzy, and then watch the video some more and get even more dizzy. I am hypnotized by this car. It just keeps spinning and spinning and spinning some more when it's on repeat.

Did I accidentally just watch Hoon of the Day? This feels a lot like our Hoon of the Day.