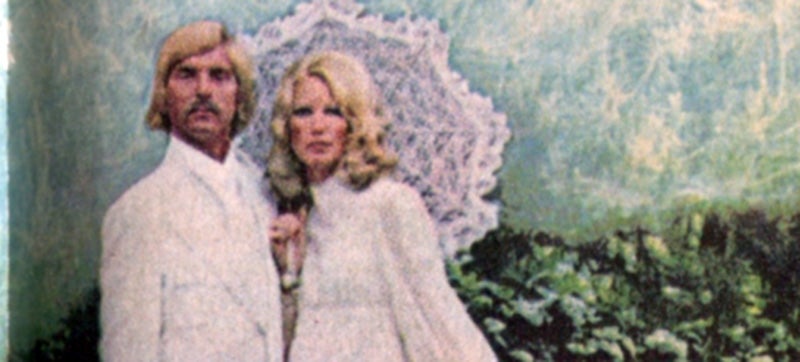 Welcome to Paper Jam, the feature where we highlight the best automotive advertisements from the past! Print might be nearly dead, but our scanners are just getting warmed up.
Do you like when GM uses 'Nova' and 'beautiful' in the same sentence? Are you a fan of GM announcing many things, including what's only the most luxurious compact in Chevrolet history? Hop into the soft lounge chairs of the LN and be relaxed, because we made sure your '75 Nova will pass those damn Federal emissions standards with ease.
I guess it's time to meet your nearest Chevrolet dealer.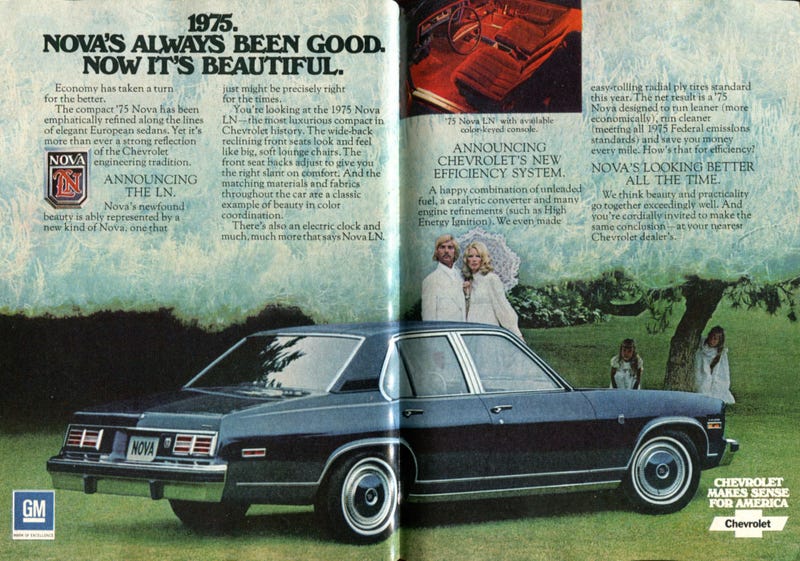 Photo credit: GM via Readers Digest October 1974 via Sensei Alan
---
Contact the author at mate@jalopnik.com.