While other New York Auto Show people were going to lame parties, legendary tuner Akira Nakai built one of his famous RAUH-Welt BEGRIFF Porsche 911s at the HQ of The Drive in Brooklyn. I went there to to check it out, and I got a nice blast of noise.
I've always heard that Nakai-san works his ass off for nearly 72 hours straight on each Porsche he modifies. To actually see it happen in front of my eyes was quite surreal.
Owner Elizabeth White of ItsWhiteNoise made quite an event out with hundreds of locals showing up to watch Nakai-san in action.
Watch our short Blip of the car being taken out for a spin for the first time. We have a lot more photos and a full story on the build coming soon too. Hope this tides you over for now.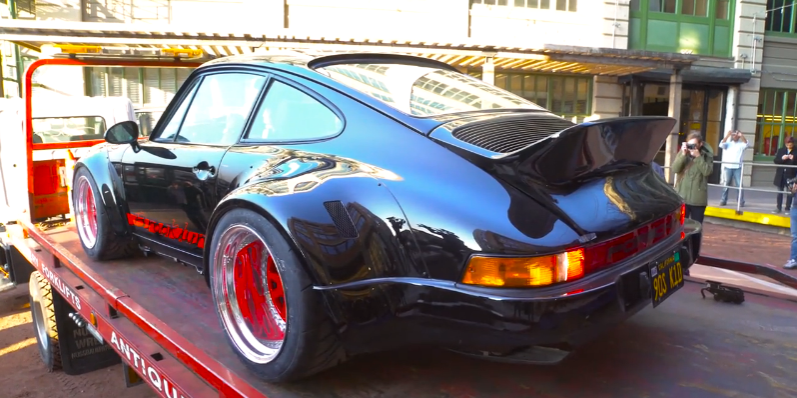 Hello Brooklyn, how ya doin'.