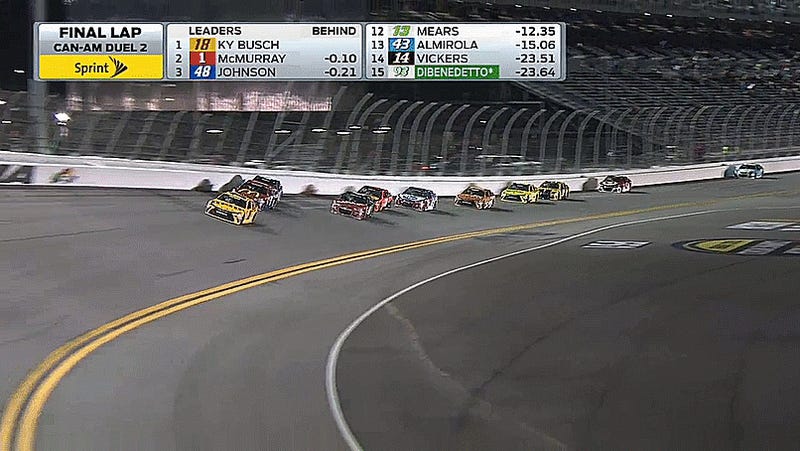 A massive wreck in the final laps during the second Can-Am Duel qualifying race on Thursday night took out second-place qualifier Matt Kenseth, forcing him to drop to the back of the field in Sunday's Daytona 500.

The last couple of laps on tonight's qualifying race were full of drama, with a tight pack leading to a near miss after Casey Mears ran out of fuel, followed by Kyle Busch having to fend off the rest of the pack just before the big wreck.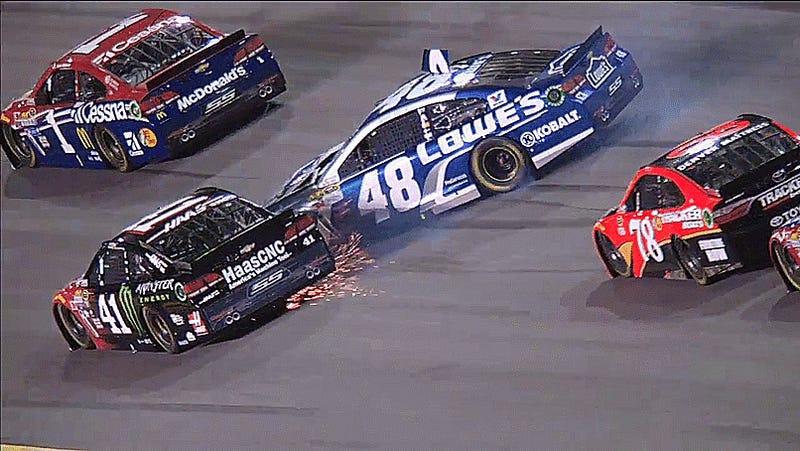 Shit hit the fan when Jimmie Johnson lost control and went sideways, taking out Martin Truex Jr. and a slew of others. Possibly the harshest impact for the upcoming race came to Matt Kenseth, as the wreck will force the No. 20 team to use a backup car in the season-opening event.

Kenseth will leave the pits behind polesitter Chase Elliott on Sunday, but will drop to the back of the pack during pace laps as a penalty for switching vehicles.
You can watch the last six minutes of the race stream in this YouTube clip. There don't appear to be any major injuries, and all and all it was a pretty exciting finish.
---
Contact the author at justin@jalopnik.com or @WestbrookTweets.