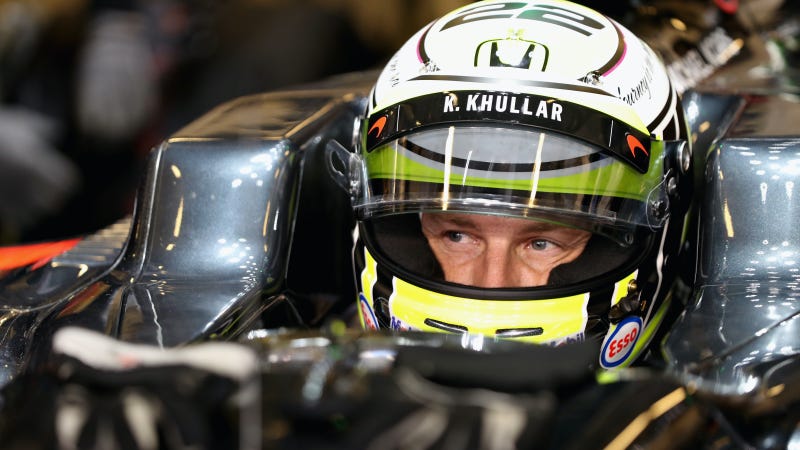 Jenson Button, who took a "break" from racing after 2016 but was retained as a McLaren-Honda ambassador will be taking Fernando Alonso's seat at the Formula One Monaco Grand Prix, reports Captain Obvio—er, I mean, Racer. Alonso is taking his own break to run the Indianapolis 500 that weekend.

McLaren confirmed on Friday that Button would be their stand-in. Button was considered largely McLaren's only choice given his experience at Monaco.

Button, who won the Monaco Grand Prix in 2009, is at least realistic about his prospects in Formula One's worst car, saying to Racer:
I've won the race before, in 2009, and it's one of my all-time favorite racetracks. It's a tricky street circuit on which a good driver can really make a difference – and, although the McLaren-Honda MCL32 hasn't begun the season well, I think it may be more suited to Monaco than to the faster circuits that Fernando [Alonso] and Stoffel [Vandoorne] have raced it on so far this season.

OK, I realize we won't have a realistic chance of repeating my 2009 victory, but I think we'll have a opportunity to score world championship points, which will be very valuable to the team in terms of constructors' rankings.
"More suited to Monaco than to the faster circuits" is a very nice, polite, PR-approved way of saying "it's painfully slow."

Button also told Racer that he's done a lot of triathalon training in his off-time, and should be good to go after a few rounds in McLaren's simulator. His retirement sounds an awful lot like his working life, come to think of it.

Either way, we're all counting on you, J-Butts. Don't let us down on the driving side. McLaren's car is good enough at disappointing us all on its own.