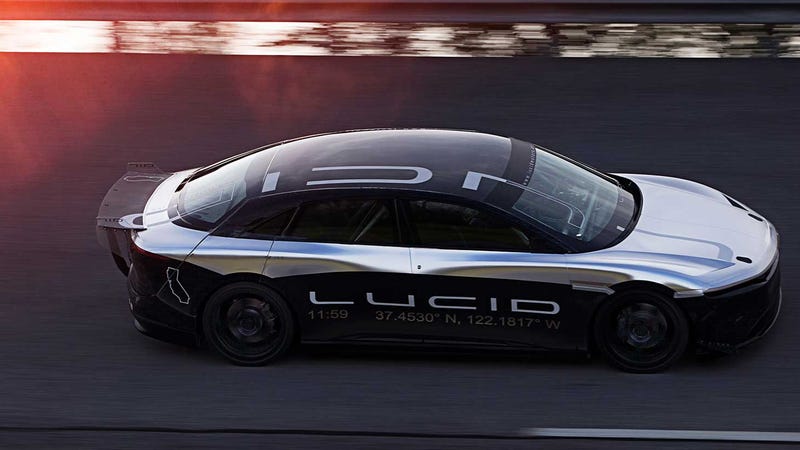 Yesterday Lucid's CTO admitted that his company didn't have enough money (yet) to start building its proposed factory. Lucid will face a delay until it raises more funds, which is a worrying part of the tortoise versus the hare side of the electric car world.

Lucid's CTO Peter Rawlinson is one of my favorite auto execs because he was not only the lead engineer for the world-beating Tesla Model S, he was also the lead engineer at Lotus in the mid-1990s and he still maintains that his cars must handle and ride well, not just perform well on a spec sheet. Also, he's brutally honest and open with the press. Rawlinson explained to Automotive News yesterday at the New York Auto Show that his company is too strapped for cash to break ground on its proposed factory site in Arizona:
The nascent carmaker unveiled its Air prototype in December and had said it would start production of its all-electric luxury sedan in 2018. That timeline has slipped a bit — Lucid wants to secure its next series of financing before breaking ground on a plant in Arizona, then debut the car in 2019, according to chief technology officer Peter Rawlinson.

"We don't have the money in place. That's why we need to secure Series D in order to execute this," Rawlinson, who led engineering of Tesla's Model S sedan, said Thursday at the New York auto show. "It would be irresponsible to start moving earth or start anything until we have a financial runway to execute that professionally and with absolute integrity."

Worryingly, this almost exactly mirrors statements that Lucid made to the press back at the LA Auto Show late last year.