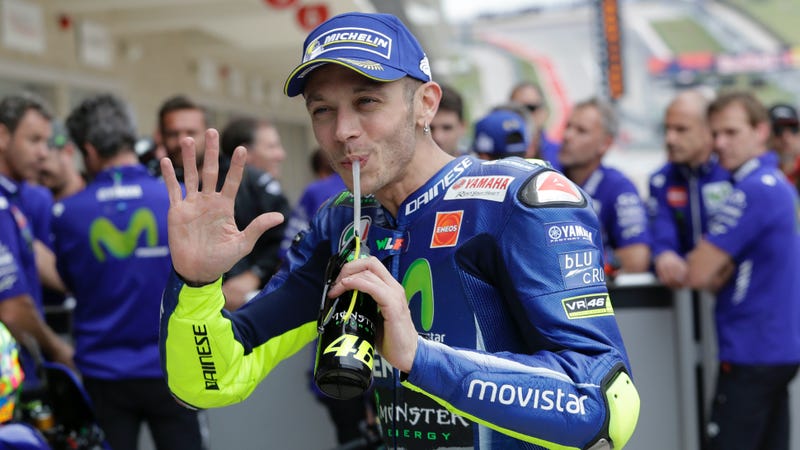 Movistar Yamaha MotoGP rider Valentino Rosso sustained mild thoracic and abdominal trauma in a what a team press release calls "motocross training accident" in Italy, reports Roadracing World. Fortunately, no serious injuries or fractures were reported.

The crash occurred at Cross Club Cavallara in Mondavio, Italy, on Thursday. The rider known as The Doctor went to the hospital immediately afterwards, where medical doctors diagnosed him with thoracic and abdominal trauma.

No call has been made yet as to whether the injury will prevent him from participating in next weekend's Italian Grand Prix, which he was training for at the motocross track.

All things considered, the fact that one of MotoGP's legends is out there riding motocross—fun, dirt-slingin' motocross—in his downtime certainly makes me appreciate Rossi more.