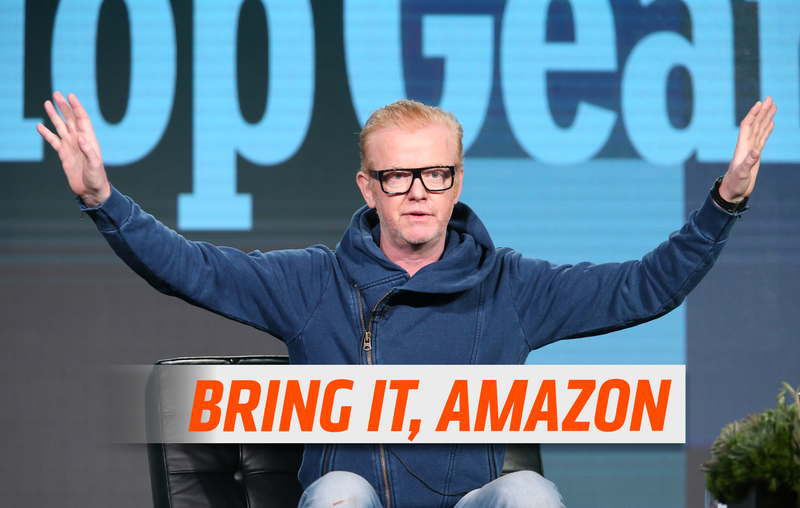 Despite all of the drama surrounding the new incarnation of BBC's Top Gear with Chris Evans, a preview clip of the show received positive feedback in Liverpool recently. The airing included a few Netflix executives, who reportedly want to stream the show in order to rival the ex-Top Gear hosts' Amazon Prime series.
According to reports, The Guardian understands early talks about a Netflix deal with the BBC to be underway. The Guardian added that Netflix originally turned down the price wanted by the former Top Gear hosts Jeremy Clarkson, Richard Hammond and James May for their new show because it was too high, and the budget given to them by Amazon Prime consists of a reported £160 million.
The people at Netflix aren't the only ones interested in the new Top Gear, either. Sources told The Guardian that a number of international broadcasters want to purchase the show after the Liverpool airing, including ones in both in Australia and Germany.
With a number of negative events related to Chris Evans and the new Top Gear, the reaction is slightly surprising. There's been host drama along with Evans reportedly threatening to quit, and an entire list of the show's downfalls even exists out there. If anything, the positive response gives some hope for Top Gear.
The new Top Gear will debut May 8 on BBC2 with 16 episodes, while the Amazon Prime series and its planned 36 episodes will roll around this fall. If the reports are true, perhaps we'll even get to see how they stack up against each other in a Top Gear throw down on streaming services. (That was slightly overdramatic.)
According to The Guardian, both Netflix and the BBC declined to comment on the situation.
---
Photo credit: Frederick M. Brown/Stringer/Getty Images
Contact the author at alanis.king@jalopnik.com.