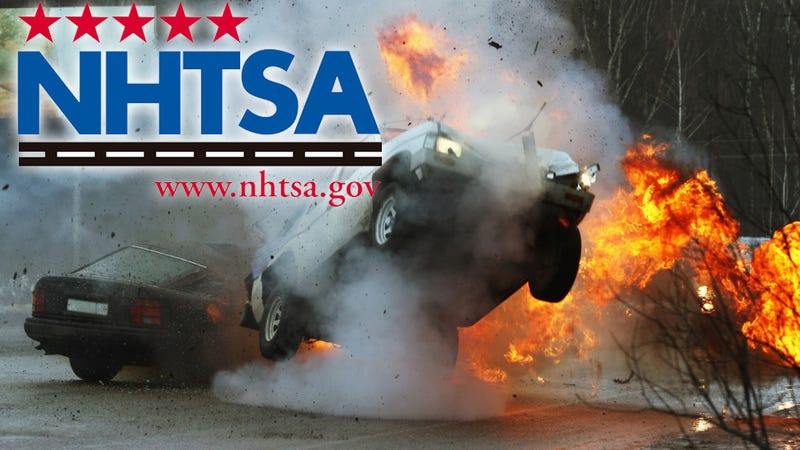 Yesterday, the U.S. Department of Transportation, the National Highway Traffic Safety Administration, and 17 major automakers met to cooperate on setting standards. And by coordination, I mean that our government said it's best when car companies work without them.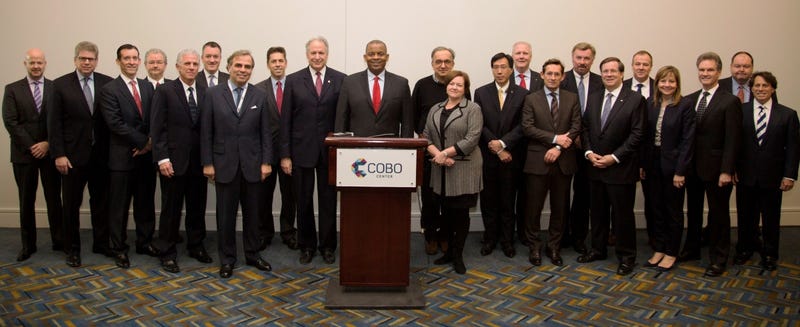 The Department of Transportation was at this event, held at Detroit to be timed right after all the journalists have already left the Detroit Auto Show, along with NHTSA and American Honda, BMW, Fiat Chrysler, Ford, GM, Hyundai, Jaguar Land Rover, Kia, Mazda, Mercedes-Benz, Mitsubishi, Nissan, Porsche, Subaru, Tesla, Toyota, Volkswagen, and Volvo, as Automotive News reports.

The main focus points were continuing to dither about streamlining the recall process and trying to set some standards for autonomous cars in the future.
National Highway Traffic Safety Administration Administrator Mark Rosekind offered some words of praise on how the auto industry has been acting in the past recall-strewn year, which AN quoted:
Last year, 10 companies committed to make automatic emergency braking standard in all new vehicles. The companies made the commitment rather than waiting for a federal mandate, Rosekind said in Detroit on Tuesday.

The effort is a model of how the industry and U.S. regulators should work together in the future, Rosekind said, an effort he calls "proactive safety."

This is very unusual praise coming from a government regulator. Rosekind is specifically lionizing the auto industry for not working with his regulatory body's bureaucracy.
I have no idea how NHTSA gets work done, and it seems like NHTSA doesn't either.
Read more on NHTSA's announcements on 'proactive safety' here, here and here.
Photo Credits: Shutterstock, DOT
---
Contact the author at raphael@jalopnik.com.