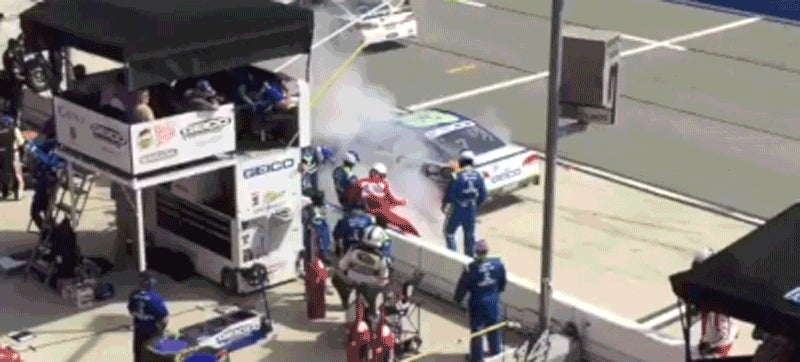 NASCAR Sprint Cup driver Casey Mears had a mild car-b-que situation at today's Auto Club 400. Here's a view of the fire we didn't see on TV. Watch as the unlucky No. 13 gets enveloped in a combination of smoke and fire extinguisher spray.

Oof. You can see Mears move up a bit, likely to give the crews a better shot of the fire on the ground. Fueling mishaps in NASCAR are relatively common, but this bird's eye view is an interesting angle we rarely get on TV.

The fire left a big trail of smoke in the pit lane, but fortunately, Mears was prevented from leaving the pits with a fender on fire, and the fire itself was extinguished in no time.