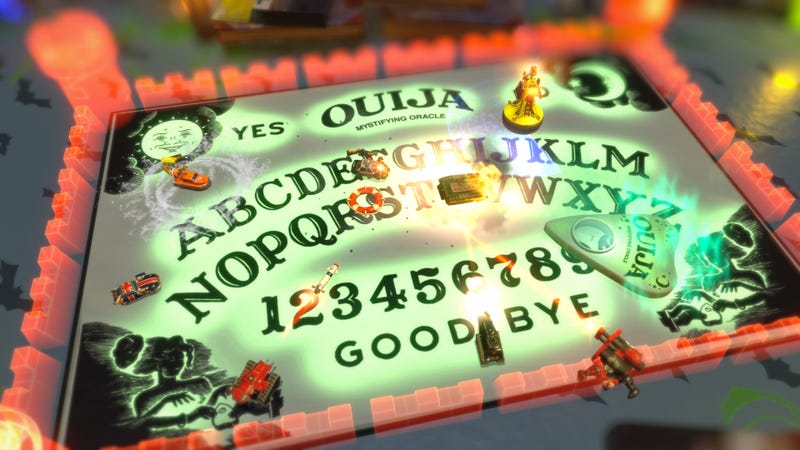 Speaking of small worlds, June 23 marks the return of the tiniest toy cars in Micro Machines World Series. It's miniature racing with an incredibly healthy heaping of Hasbro product placement. How much can you spot in the latest trailer?

Has it really been nearly 11 years since the last Micro Machines video game? Codemasters brings back the tiny racers to Xbox One, PlayStation 4 and PC next month. This time around they've trimmed the car list down considerably—Micro Machines V4 had some 750 cars, this game has 12. The difference here is that the dozen or so cars in World Series each has unique handling and stats, with 25 or more customization options for each vehicle.

What's also different here is all the damn Hasbro. They've got Ouija boards, Hungry Hungry Hippos, Nerf weapons, a dog and even G.I. Joe vehicles. Check it out.
Now that I think about it, a dog might not be a Hasbro trademark. But it would be if the company could make it happen, and then we'd all be paying $600 for the dog VIP tickets for this year's Hascon.
Micro Machines World Series arrives on June 23 from Codemasters and Deep Silver.