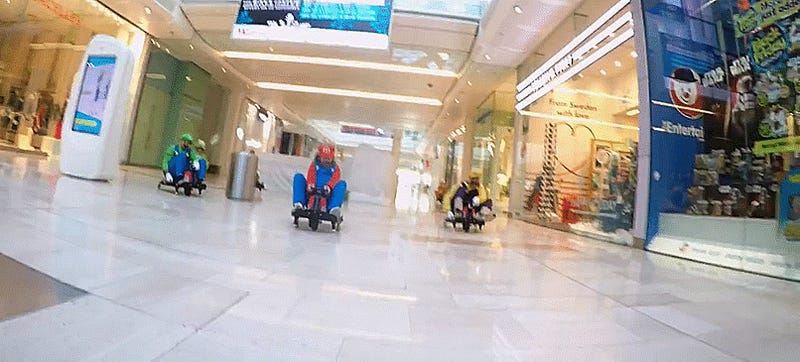 A crew of miscreants dressed up as Mario Kart characters hopped on a fleet of tiny little go-carts and tore through London's Westfield Shopping Center mall, apparently uninvited. Hilarity and banana-peel throwing ensued.
Viral marketing stunt? Maybe, probably. Made with GoPro's default editor, at least. But hilarious nevertheless.
The original upload comes from someone called Base37, who says the police weren't into it.
Those things they're riding are Razor "Crazy Carts," which apparently run off a rechargeable battery at up to 12 MPH. Maybe next time they'll bring some little hang gliders and dirt bikes. Hasn't Mario Kart evolved beyond wheels by now?
---
Contact the author at andrew@jalopnik.com.