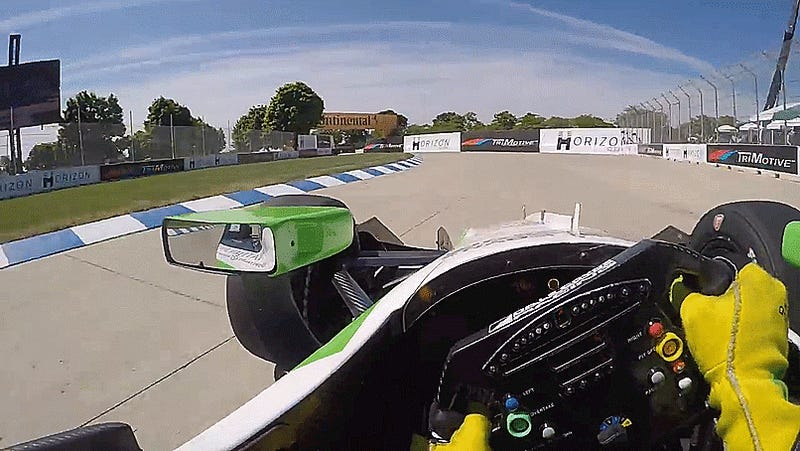 The Verizon IndyCar Series is on the street circuit at Belle Isle for the Chevrolet Dual in Detroit this weekend, and the second race of the doubleheader starts up in about an hour. It's always fun to get to see a race course from the viewpoint of the competitors, and this track makes for a rough ride—virtually, too.

Here's an onboard with Dale Coyne Racing driver Conor Daly, which shows just how intense the 2.34-mile, 13-turn circuit can get:
Other than the raw intensity from the wind noise and shaky conditions, perhaps one of the coolest parts of the onboard shot is the view of the ever-complicated IndyCar steering wheel. We found out what all of those buttons and switches do last week, and it is wild to think about the number of controls that drivers have to worry about while going a modest 200 mph.
Sebastien Bourdais won the first race of the weekend in Detroit, but a wreck in the Stadium Super Trucks event on Saturday—one of the support races for the weekend—left driver Matt Mingay in serious but stable condition. The second IndyCar race gets underway at 3:30 p.m. ET, but don't worry about conflicts on your television schedule if you're a NASCAR fan as well—the Sprint Cup Series race at Pocono Raceway will have to run at noon tomorrow due to rain.