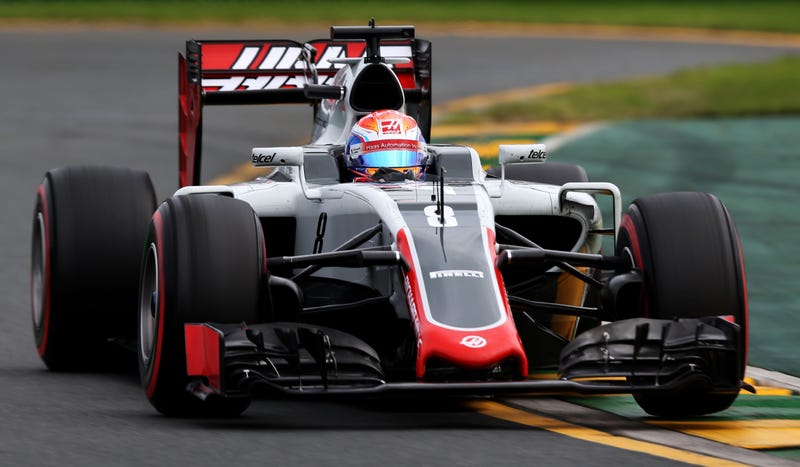 That's right: America's brand-new Formula One team just scored points in their first race. Romain Grosjean drove his Haas to a sixth place finish today in one of the most pleasant surprises of the race.

Already, I can tell that more teams are competitive with each other this year, thus solving one of the biggest issues with the past couple years of F1. Not even the front-runners ran away from each other this time. There were amazing battles all the way to the end of the race, and lo and behold, Grosjean's Haas was smack-dab in the middle of it.

Unfortunately, Grosjean's teammate Esteban Gutiérrez retired after a gnarly collision with Fernando Alonso, so we don't have a second Haas result to compare with Grosjean's result. Either way, though, sixth place is incredibly impressive.

Break out the fireworks, do a few burnouts, grill a few burgers and lay on the celebratory extra cheese. The lone American team has built a pretty good Formula One car right out of the box.

I know I referred to Haas as a backmarker earlier this week based on their speeds in preseason testing and qualifying and my own low expectations set by the Hispanias and Caterhams of recent years. Sometimes I am glad to eat my words, and this is one of those times. I was wrong. Please, do some V6 turbo donuts to atone for my wrongness.