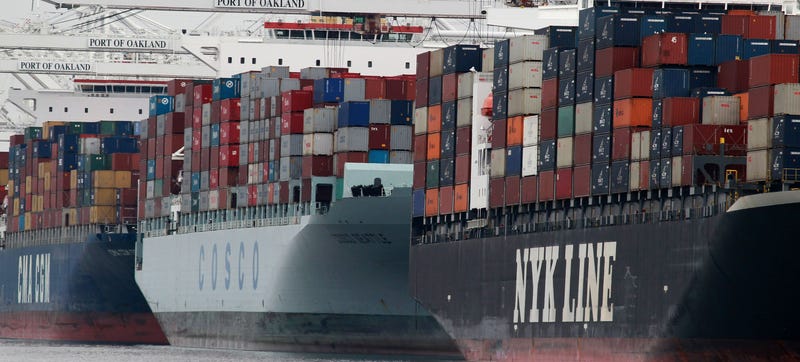 Heightened environmental awareness is touching all transportation industries, setting down new regulations and new emissions standards. Even the shipping industry, although it's eyeing 2023 as a potential new strategy adoption date. Which is seven years from now. Which is a long time.

Meeting in London last week to make sure that the industry is doing its part in the face of climate change, the United Nation's International Maritime Organization agreed only to "a plan to develop a strategy" to lower greenhouse gas emissions from ships for adoption in 2023, reports Pacific Standard. There are no actual targets yet.
Meanwhile, large ships will start collecting data on fuel use so that the IMO can better understand the situation. It's already planned to reduce the sulfur content of ship fuels to at most .05 percent by 2020, but there isn't anything immediately on the to-do list in terms of actually regulating emissions.
As Pacific Standard tartly puts it:
The IMO knows that emissions regulations are necessary, but the agency claims that more data is necessary to determine just how strict those regulations need to be.
Yet, even though there currently isn't an official word on emissions regulations from the IMO, the shipping industry has been attempting to cut down fuel usage even though oil prices have been low recently. (Cheap oil hasn't really affected shipping behavior because the cost of fuel is still very expensive.)
When 2020 rolls around the ships have to change to low sulfur fuels, the cost will nearly double, according to Pacific Standard. Luckily, we as consumers probably won't experience the difference in our wallets, but it still means that the shipping industry has a lot of homework to do if it wants to figure out how to meet the new regulations and not lose all their money.