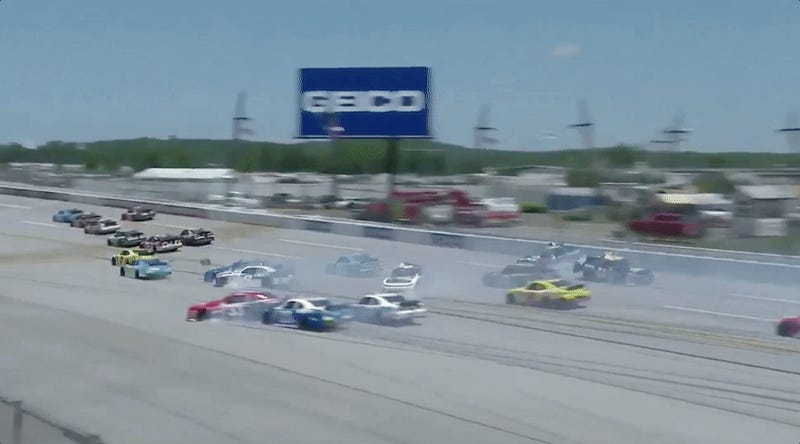 It was around 12:45 p.m. local time when Alabama's Talladega Superspeedway decided it was lunchtime, and, luckily for track and unluckily for its drivers, it didn't have to look far. There were plenty of race cars diving into the third turn to chomp on.
There were nine cars officially involved in the NASCAR Xfinity Series wreck at Talladega, which brought out a red flag with four laps to go in the first stage of the race. Other than a bunch of unhappy drivers, scattered sheet metal and a looming repair clock for the cars involved, everyone was OK after the crash.
It looks as if a wiggle by the No. 48 of Brennan Poole while running three wide in the middle of the pack started the whole thing, which ultimately collected William Byron, Daniel Hemric, Scott Lagasse Jr., Darrell Wallace Jr., Brandon Jones, Spencer Gallagher, Tyler Reddick and 2016 champion Daniel Suarez.
The race went back to green with two laps to go in the first stage, and Monster Energy NASCAR Cup Series regular Aric Almirola won the stage over other Cup Series driver Joey Logano.