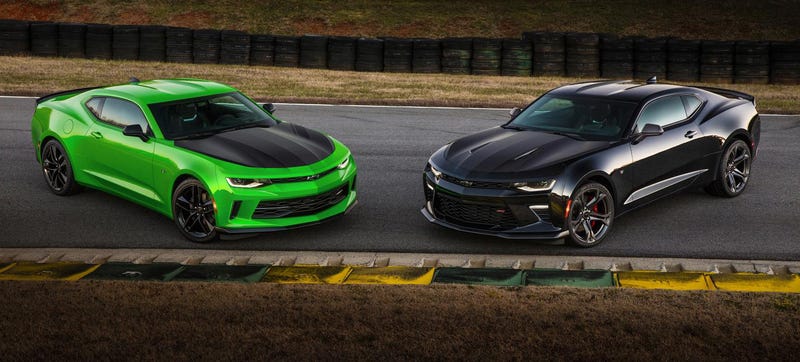 The previous Camaro SS 1LE was one of our favorite Camaro variants. Now the performance package is coming to the one with two fewer cylinders. That means you can have a 1LE V6 with 335 horsepower and a stick. Still can't decide which performance muscle car to buy? Well, Chevrolet just made that choice harder.
http://thegarage.jalopnik.com/whats-the-best…
For the first time ever, the 1LE package will be available on V6 Camaro 1LT and 2LT coupes as well, so let's start with that. The 335 HP V6 gets FE3 suspension components from the Camaro SS, including dampers, rear cradle mounts, ball-jointed rear toe links and stabilizer bars. Its 20-inch forged aluminum wheels are wrapped in Goodyear Eagle F1 245/40R20 tires at the front and 275/35R20s at the rear.
To take the abuse while being as fun as possible, it also has oil, differential and transmission coolers, a mechanical limited-slip with a 3.27 ratio, four-piston Brembo brakes, a short-shifter, dual exhausts, the fuel system from the SS, plus a front splitter and a rear spoiler for downforce.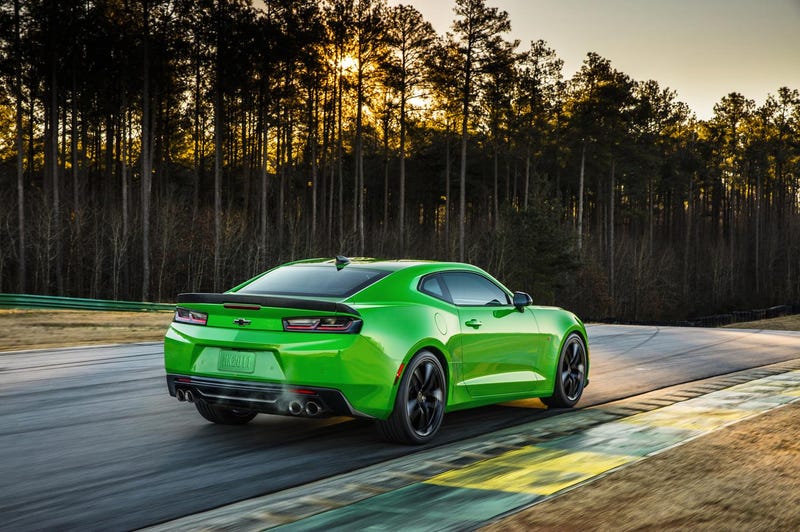 Recaro seats and the PDR video/data recording system are optional too, and the whole thing will weight under 3,500 pounds. Sounds like a sweet deal.
http://jalopnik.com/a-basic-2016-c…
As for the V8, the 455 HP 2017 Camaro SS 1LE will be a manual only, because hell yeah.
It comes with the new FE4 suspension tuned for the magnetic dampers, an electronic limited-slip differential with a 3.73 ratio, even stickier Goodyear Eagle F1 Supercar tires, six-piston Brembos with two-piece rotors measuring 14.6 inches (370mm), all the coolers and everything else you can have on the V6 as well.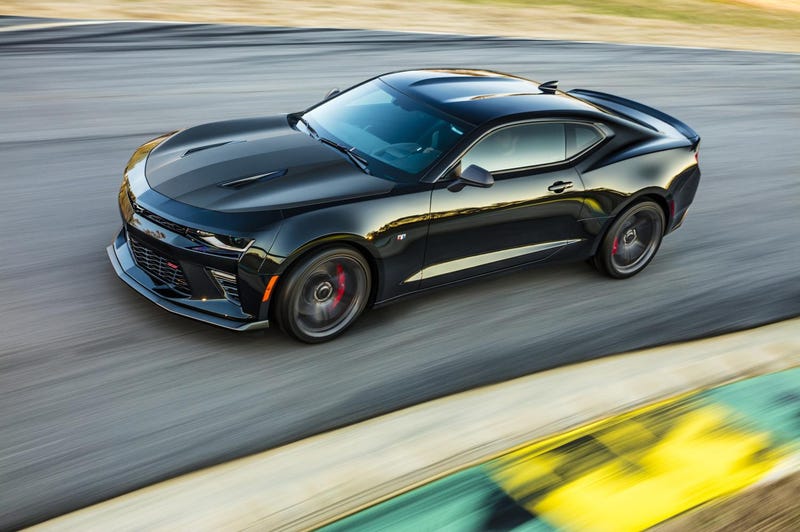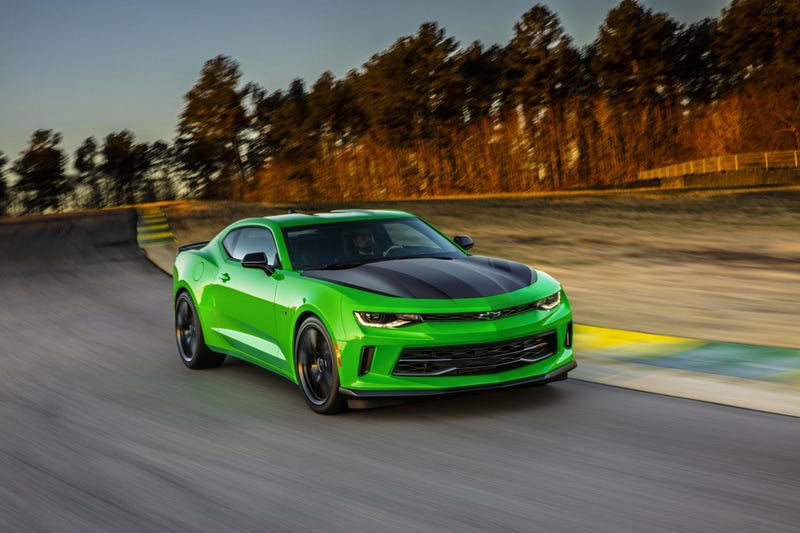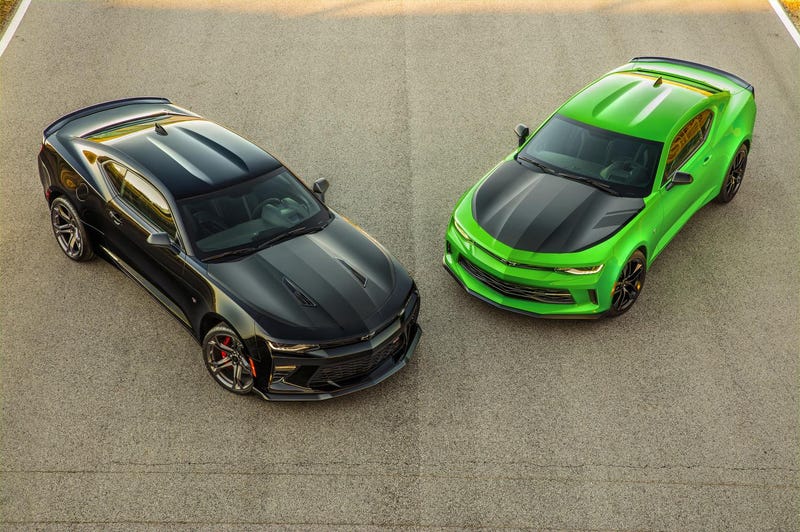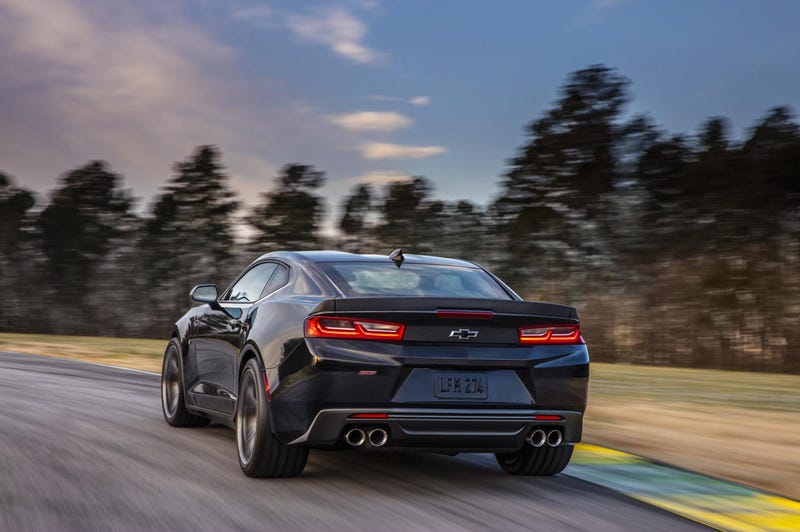 Your move, Mustang!
---
Contact the author at mate@jalopnik.com.