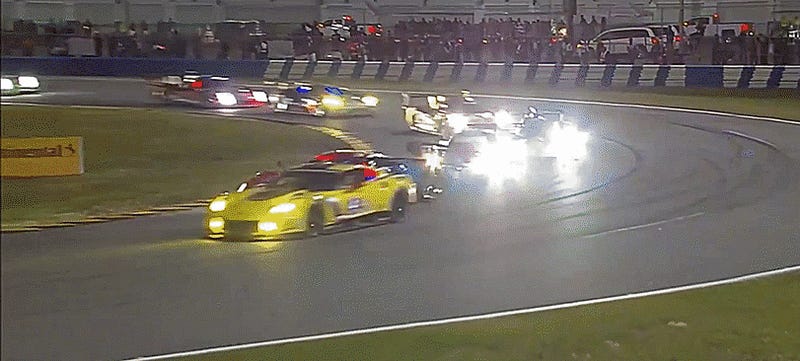 There's no bigger code brown than spinning at the front of a huge pack of cars, inadvertently becoming a manned island that you hope people don't hit—especially if you're just around a corner.

Here's a clip of Jamie McMurray wishing he was anywhere else than in the No. 02 Ford Chip Ganassi Racing Riley Daytona Prototype from the early hours of this weekend's 24 Hours of Daytona to illustrate.
If McMurray was wearing underwear, he probably needed a fresh pair after that.

In case you were listening to driver René Rast discussing ways to re-wear dirty underwear on the Magnus Racing live stream, let it be known that we're Team Commando in that situation. Wearing no pair is better than stewing in a dirty pair. Don't re-wear dirty undies, even nomex ones.

---
Contact the author at stef.schrader@jalopnik.com.