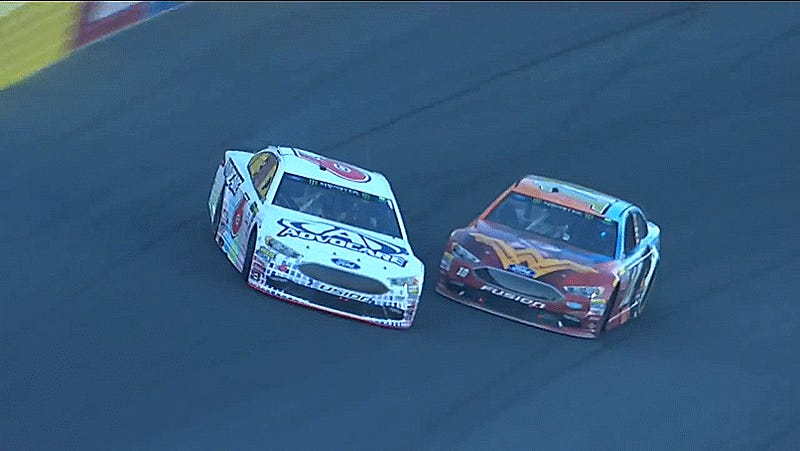 How Trevor Bayne kept his car on the pavement and out of the wall in Saturday night's Monster Energy Open race, I still don't know.
Trevor Bayne's No. 6 car was sent into a crazy rollercoaster of countersteer after Danica Patrick's No. 10 made contact with his left-rear fender during Saturday's race before the All-Star Race at Charlotte Motor Speedway.

The save is so impressive, it's a solid contender for Save of the Year. You'd almost think Bayne was trying his hand at drifting by the looks of all that sideways action.