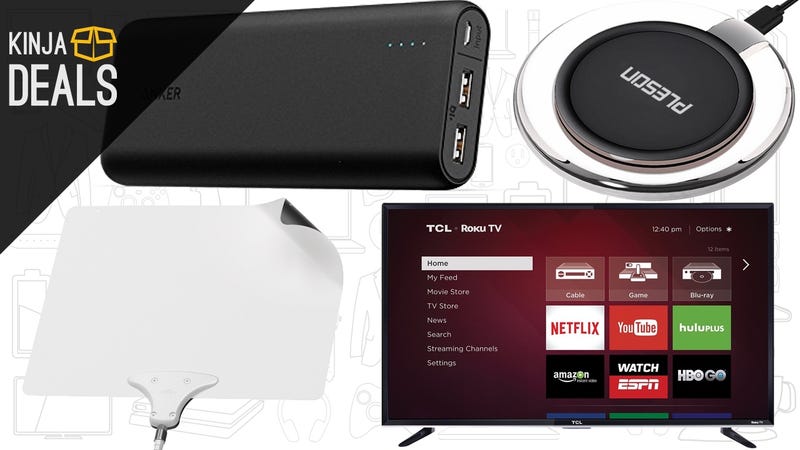 Your favorite HDTV antenna, a popular battery pack, and a TV with built-in Roku apps lead off Wednesday's best deals. Bookmark Kinja Deals and follow us on Twitter to never miss a deal. Commerce Content is independent of Editorial and Advertising, and if you buy something through our posts, we may get a small share of the sale. Click here to learn more, and don't forget to sign up for our email newsletter.

http://deals.kinja.com/todays-best-ap…
---
Top Deals
---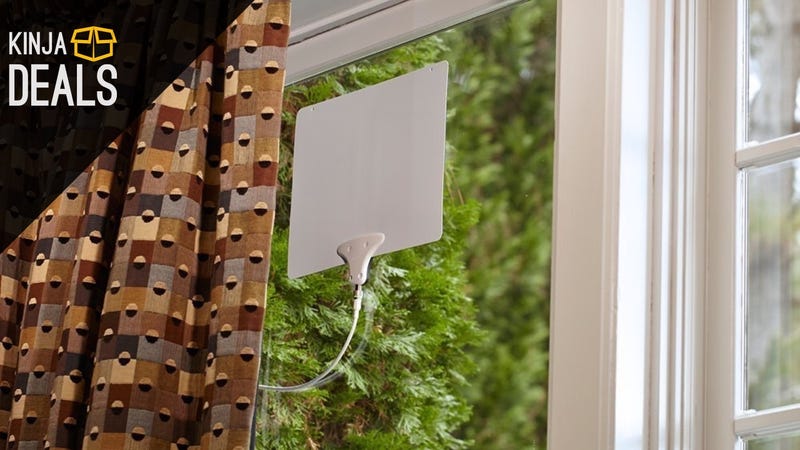 If you want to stop paying your cable company $100/month for channels you don't watch, it might be time to cut the cord. Between services like Netflix, Hulu+, Sling TV, and HBO Now, it's easier than ever to declare cable independence, but a good antenna is still a critical piece of equipment for picking up your local broadcast stations.

http://lifehacker.com/how-to-choose-…
Today on Amazon, the refurbished amplified Mohu Leaf 50 is down to $30, an all-time low. Lifehacker readers voted the Leaf as their favorite antenna, praising its unobtrusive design and great performance, and the upgraded Leaf 50 is basically the same product, but with a USB-powered amplifier for extended range. [Refurb Mohu Leaf 50 Indoor HDTV Antenna, $30]
http://www.amazon.com/dp/B00DHKKI16/…
http://lifehacker.com/five-best-indo…
---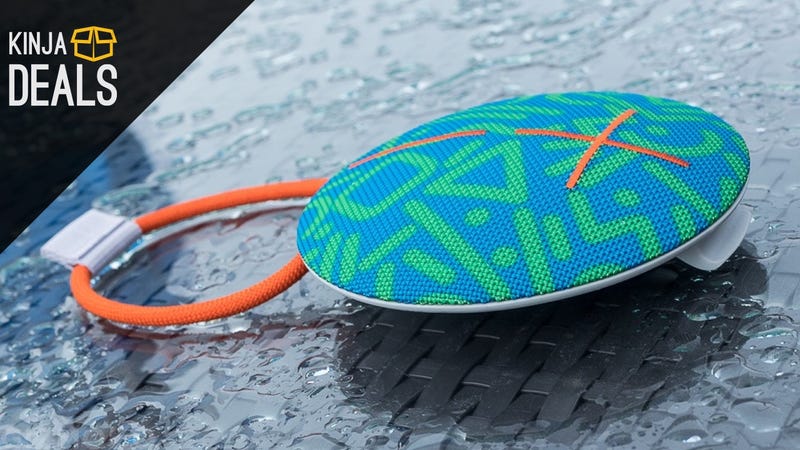 UE's new Roll Bluetooth speaker is the company's smallest offering, and early reviews indicate that it lives up to its UE Boom predecessors. If you've been waiting for a discount to pick one up, Amazon's taking $30 off every color they offer right now. That's a match for the best price we've ever seen. [UE Roll Waterproof Bluetooth Speaker, $70]

http://www.amazon.com/gp/product/B00…
http://gizmodo.com/this-waterproo…
---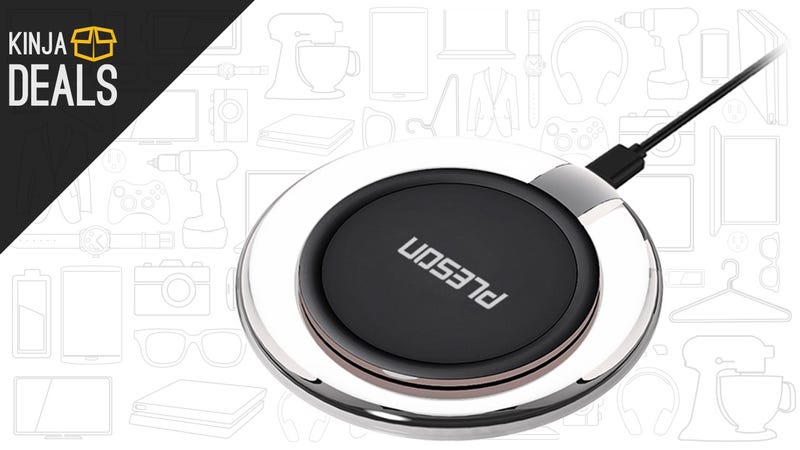 You only really reap the benefits of Qi wireless charging if you scatter the pads all around your home and office for quick charging sessions throughout the day. Luckily, at $10 each, you can now afford to do just that. [Qi Wireless Charging Pad, $10 with code F53C8RAU]

http://www.amazon.com/dp/B015CJCW5E
Update: It looks like this code can only be used once per account. If you really want to stock up, you could create new Amazon accounts and sign up for free Prime trials, though that might not be worth the trouble. Sorry!
---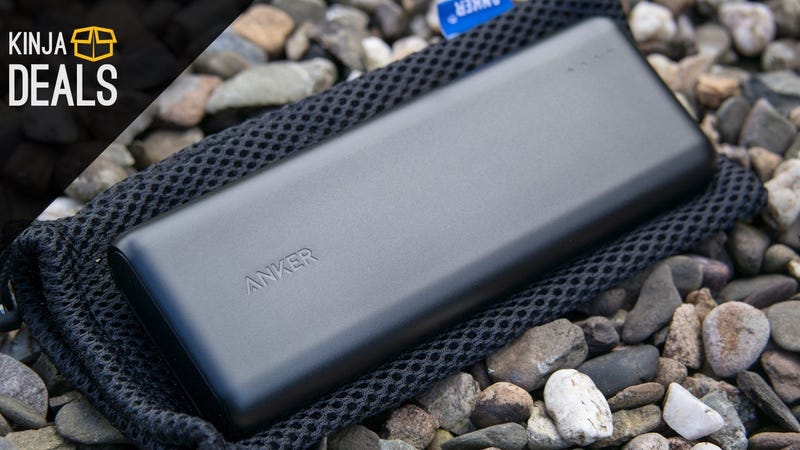 Anker's PowerCore line of external battery packs is a newly-minted Co-Op winner, and you can save $10 on one of the largest capacities today. While this model probably won't fit in your pocket, it's perfect for sharing on long flights, during conferences, or any other extended period where power outlets aren't readily available. [Anker PowerCore 20100 Power Bank, $30 with code HAVKXACP. Also available in white.]

http://www.amazon.com/dp/B00X5RV14Y/
http://www.amazon.com/dp/B00X5SP0HC
http://co-op.kinja.com/your-favorite-…
---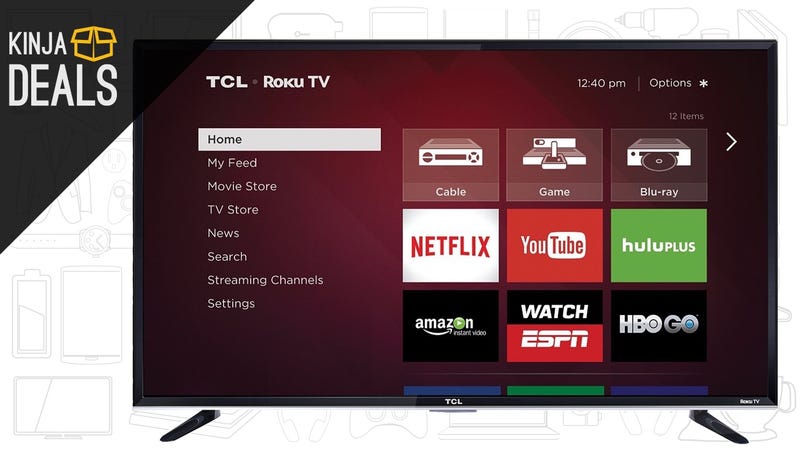 With the obvious caveat that it's not 4K, a 50″ TV with built-in Roku apps is a steal at $375. That's an all-time low, and the first time Amazon's dropped this model below $400. [TCL 50FS3800 50-Inch 1080p Roku Smart LED TV, $375]

http://www.amazon.com/dp/B00VVKCA9C/…
If you want 4K, this is also a great option. [LG 55-Inch 4K Ultra HD 2160p 120Hz Smart HDTV, $698]
http://www.walmart.com/ip/46429948?at…
---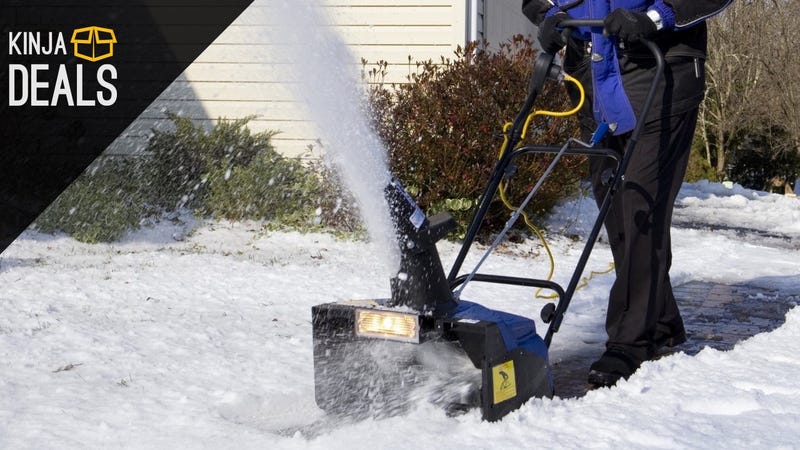 Winter might be winding down, but you can get ready for the next big snowfall, whenever that might be, with great deals on Snow Joe snow throwers. Prices start at just $120, but note that this is a Gold Box deal, so be sure to grab yours before the deal melts away. [Snow Joe Gold Box]

http://www.amazon.com/b/ref=lp_14047…
---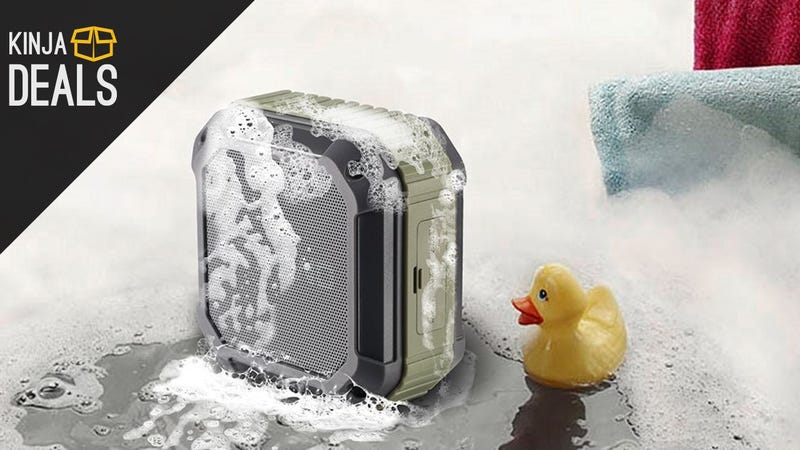 We've seen a handful of sub-$20 Bluetooth speakers, but not many of them can join you in the shower. The Omaker M4 can do just that thanks to its IP54-rated splash resistance, and still deliver up to 12 hours of playtime on a single charge. That's perfect if you like to sing in the shower, or just need to catch up on your podcast queue. [Omaker M4 Water Resistant Bluetooth 4.0 Speaker, $19 with code GIF8OLWT]

http://www.amazon.com/dp/B00RBIC1IS/…
---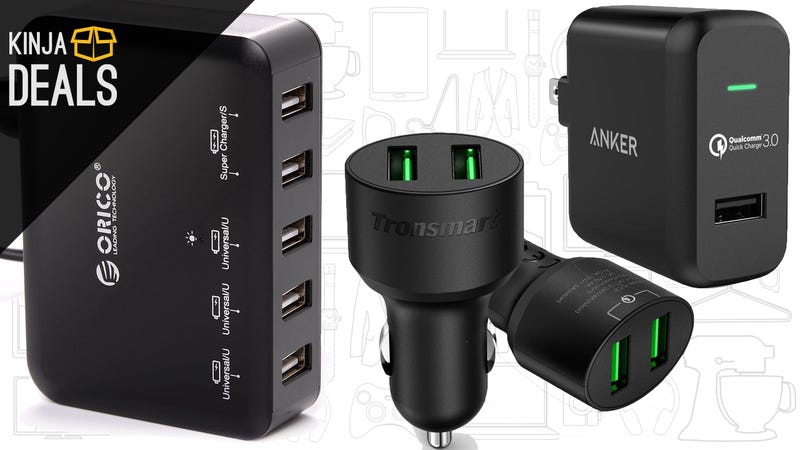 We see deals on 5-port charging hubs almost every day, but $9 is basically an unheard of price. [ORICO Desktop 40W 5-Port High Speed Desktop USB Charger Black, $9 with code LDAC2QWJ]

http://www.amazon.com/ORICO-5-Port-D…
If your phone supports Quick Charge 2.0, $7 is about as cheap as we've seen any compatible car chargers. [Tronsmart 4.8A Dual USB Ports Qualcomm Quick Charge 2.0 Car Charger, $7 with code 2USBCHAR]
http://www.amazon.com/Charge-Tronsma…
And if you're planning on purchasing a phone that supports Quick Charge 3.0, Anker's new wall chargers is on sale today as well. [Anker Quick Charge 3.0, 18W USB Wall Charger, $20 with code VZIYQN72. Use code 2BK6QLHN for the white model.]
http://www.amazon.com/dp/B016LO4UTA
http://gizmodo.com/qualcomms-new-…
---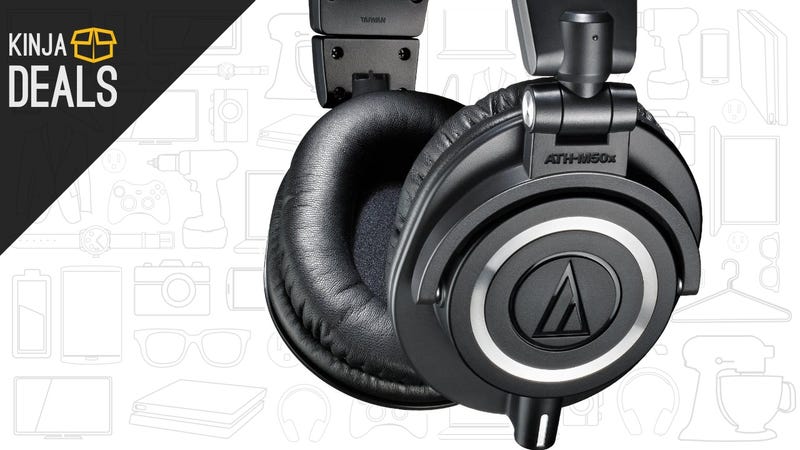 It's been awhile since we've seen a deal on Audio-Technica's coveted ATH-M50x headphones, but this one was worth the wait.

http://co-op.kinja.com/the-best-headp…
As long as you don't mind an open box, Woot will sell you a pair for $100, plus $5 flat rate shipping. That's the best cash discount we've ever seen, and one of the best deals we've ever seen on these period. [Audio-Technica M50x Headphones, $105]
http://www.woot.com/offers/audio-t…
---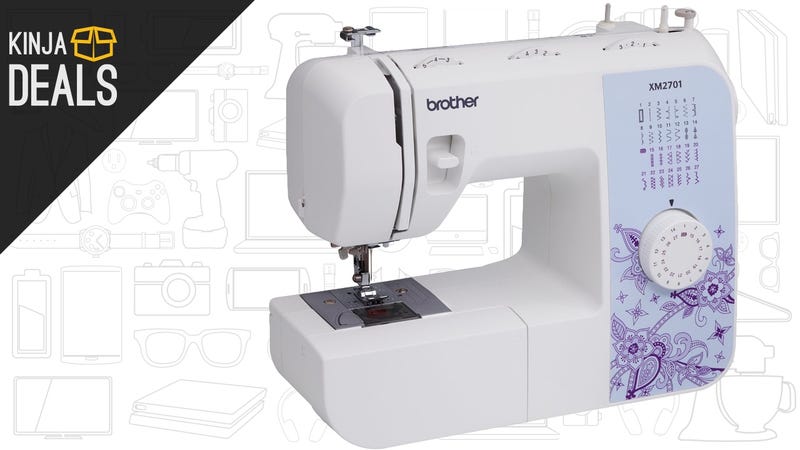 Sewing is one of those things everyone should at least try to learn, and this highly rated Brother sewing machine is marked down to just $75 today as part of a Gold Box deal.

The Brother XM2701 includes 27 built in stitches, a fully automatic buttonhole mode, and typically sells for around $100. Unfortunately, there's nothing that can be done about the paisley faceplate. Today's price is the lowest Amazon's ever posted, so be sure to grab yours before this deal bursts at the seams. [Brother XM2701 Sewing Machine, $75]
http://www.amazon.com/dp/B00JBKVN8S/…
---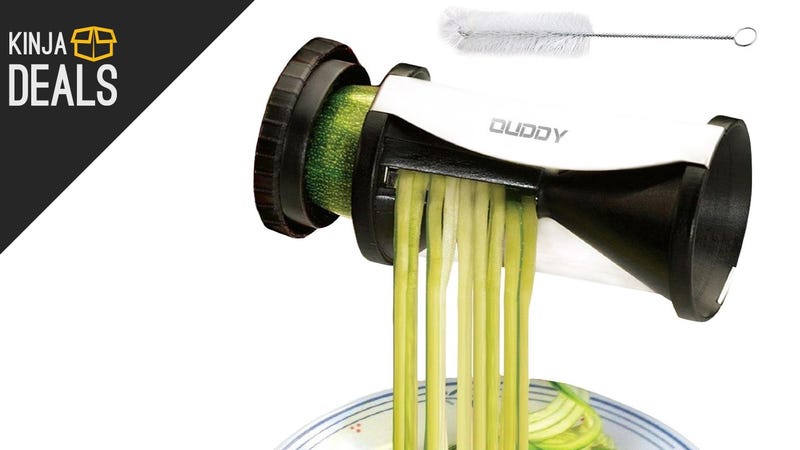 This handheld spiralizer can cut your favorite vegetables into versatile stings and strands, and unlike many similar alternatives, it'll even fit in your drawer. For $8, why not? [Spiral Vegetable Slicer & Cutter, Spiral Vegetable Spiralizer, $8 with code 2ESL978B]

http://www.amazon.com/dp/B00JVOIW3S/…
---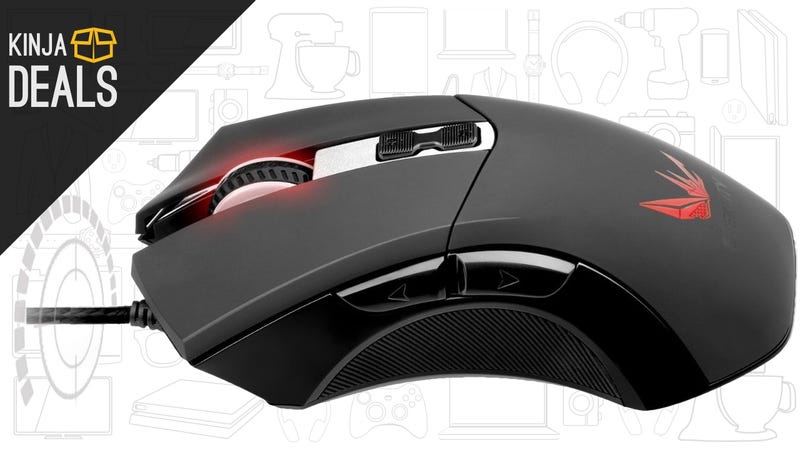 If you're curious about gaming mice, but want to see what the fuss is about before dropping a ton of money on a high end model, how's $11 sound for a starter mouse?
http://lifehacker.com/why-i-started-…
http://co-op.kinja.com/most-popular-g…
So what's $11 get you? More than you might expect:
Customized Gaming: Program up to 3 customized user settings and easily shift between 800/1600/2400 DPI with quick reach '+' and '-' buttons. Includes red, blue, and green backlight to indicate current DPI setting. Sift between games and styles seamlessly
Ergonomic Design: Designed to fit comfortably for gamers with both fingertip and claw style grip. 2 x 30g built-in weights included for improved resistance. Includes rubberized grip to avoid slip
Responsive Click: Omron micro switches ensuring responsive feedback and speed with firm and crisp clicks. Ideal for jitter clicking gamers. Includes customizable forward and back buttons
Smooth Movement: Adjustable 125 – 1000Hz polling rate, FPS 4500, guarantees smoother movements with accuracy. Includes additional anti-skid pads to enhance glide for user needs
[Etekcity Scroll X1 (M555) 2400 DPI Wired USB Optical Mouse with 7 Programmable Buttons, $11 with code M8XWRZNG]
http://www.amazon.com/Etekcity-Scrol…
---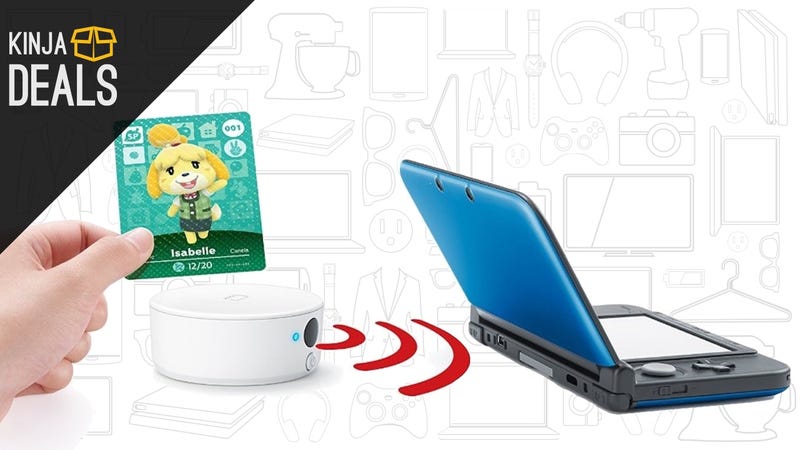 If you own an old 3DS, 3DS XL, or 2DS without built-in NFC, but still want to use your amiibo collection to unlock in-game secrets, this $15 wireless pad is all you need. [Nintendo NFC Reader/Writer, $15]

http://www.amazon.com/dp/B01307Q6ZC/…
---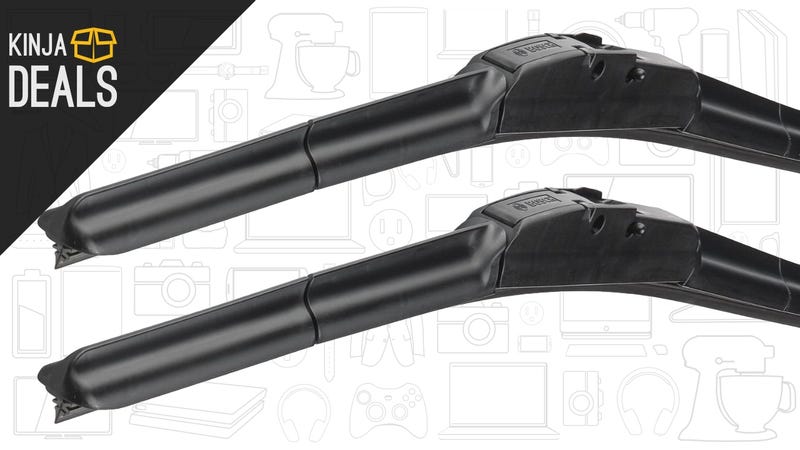 If your wiper blades are starting to streak, Amazon's offering a pair of Bosch Insight Blades for just $22 today. All you have to do is pick the two you want and add them to your cart, then you should see the discount at checkout. This deal even allows you to mix and match sizes, so you can almost certainly find a combination that will work for your car. [Two Bosch Insight Wiper Blades, $22]

Note: The discount will only work on blades shipped and sold by Amazon directly. No third party sellers.
---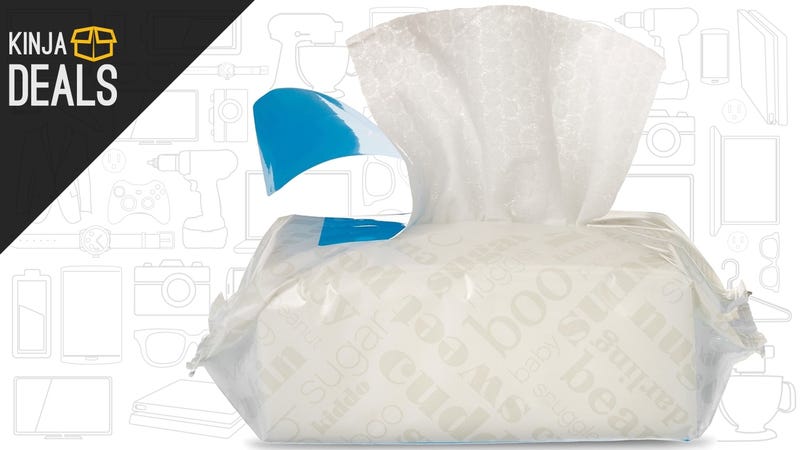 Even if you don't have any infants at home, baby wipes can be great for getting deodorant marks out of your shirt, cleaning your earbuds, and eliminating stuck-on dry erase marker from a whiteboard. Late last year, Amazon introduced their own in-house brand of wipes, and you can save an extra 50% on yours today. [Extra 50% off Baby Wipes]

http://gizmodo.com/amazon-has-new…
http://lifehacker.com/5939764/use-ba…
Note: You won't see the discount until checkout.
---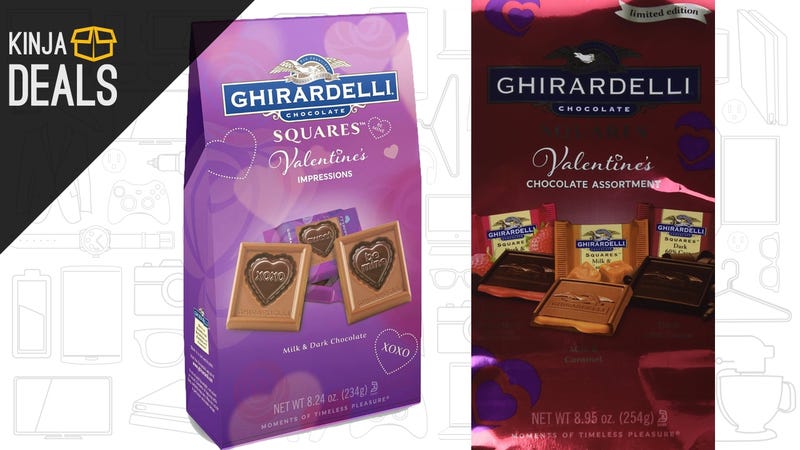 The best part of Valentine's day is all the discounted candy you can buy once it's over. [Extra 40% off Ghiradelli Valentine's Chocolate. Discount shown at checkout.]

---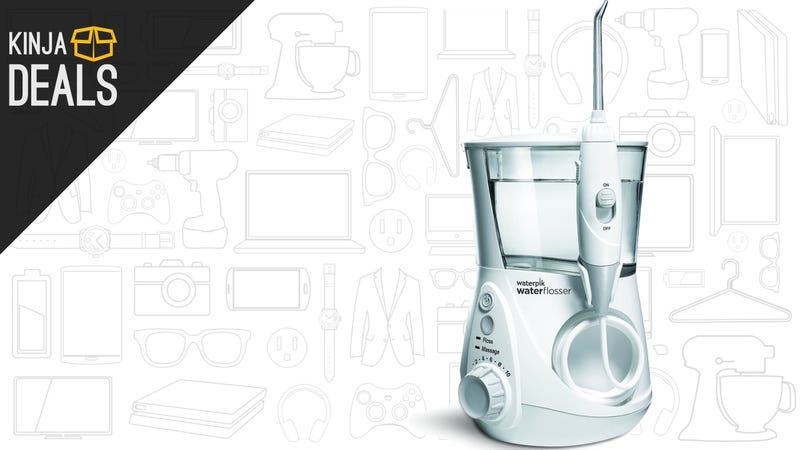 Waterpik is the easier (and they would argue more effective) way to "floss" between your teeth, and Amazon is once again taking $10 off the Aquarius model, in case you missed out last month. Discount shown at checkout. [Waterpik Aquarius Professional Water Flosser, $62 after $10 coupon]

http://www.amazon.com/gp/product/B00…
---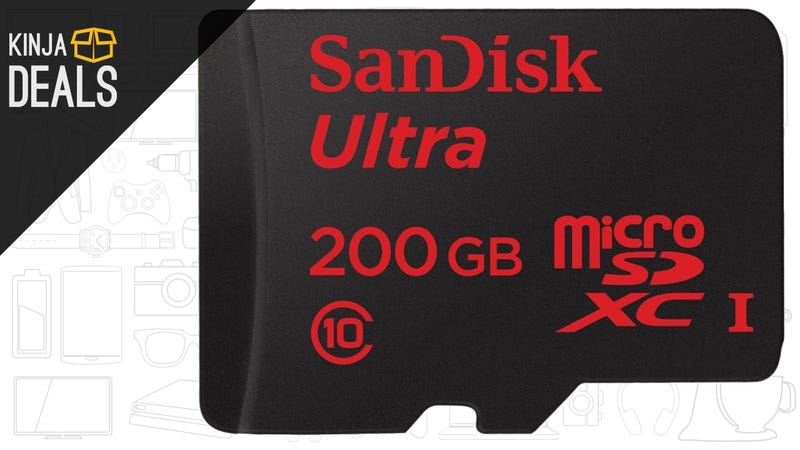 SanDisk's 200GB microSD card is still the highest capacity model you can buy, and Amazon's marked it down to $80 today, matching an all-time low. [SanDisk Ultra 200GB Micro SD, $80]

http://www.amazon.com/SanDisk-Ultra-…
---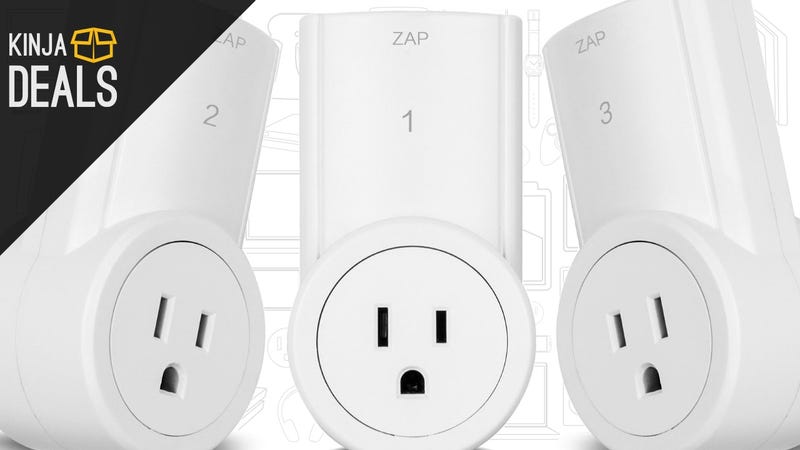 You can't control these power outlets with your smartphone, or tie them to IFTTT recipes like the Belkin WeMo line, but they sell for a tiny fraction of the cost of their smarter brethren, and can be controlled from across the room via the included remote. It's only a half-measure towards creating a smart home, to be sure, but they might be worth a look at the price. [3-Pack Etekcity Wireless Remote Control Electrical Outlet Light Switch, $14 with code F9W6X8C7]

http://www.amazon.com/Etekcity-Wirel…
---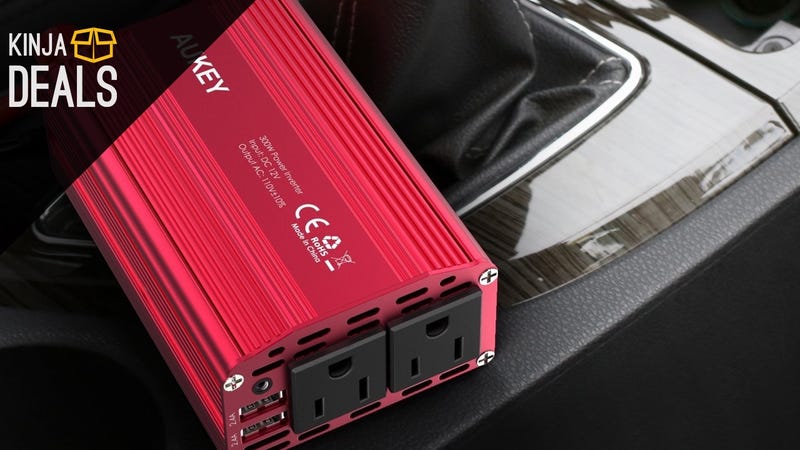 You might not need to use it often, but a car inverter is one of those "just in case" things that you should always keep in your trunk. [AUKEY 300W Dual 110V AC Outlets Car Power Inverter, $21 with code L6XIBAHF]

http://www.amazon.com/Outlets-Invert…
---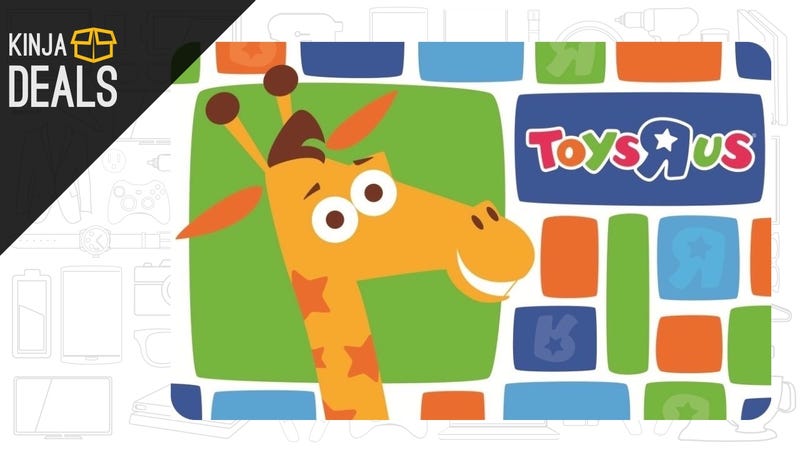 If you happen to shop at Toys R Us, eBay will sell you a $100 gift card today for just $85. That's like a free amiibo! [$100 Toys R Us Gift Card, $85]
---
Tech
---
Storage
Power
Audio
Home Theater
Computers & Accessories
PC Parts
Mobile Devices
---
Home
---
Beauty & Grooming
Kitchen
Apparel
Camping & Outdoors
Tools & Auto
---
Media
---
Movies & TV
Books & Magazines
---
Gaming
---
Peripherals
PC
PlayStation 4
Xbox One
Wii U
3DS
Board Games
Toys
---
Commerce Content is independent of Editorial and Advertising, and if you buy something through our posts, we may get a small share of the sale. Click here to learn more, and don't forget to sign up for our email newsletter. We want your feedback.
Send deal submissions to Deals@Gawker and all other inquiries to Shane@Gawker