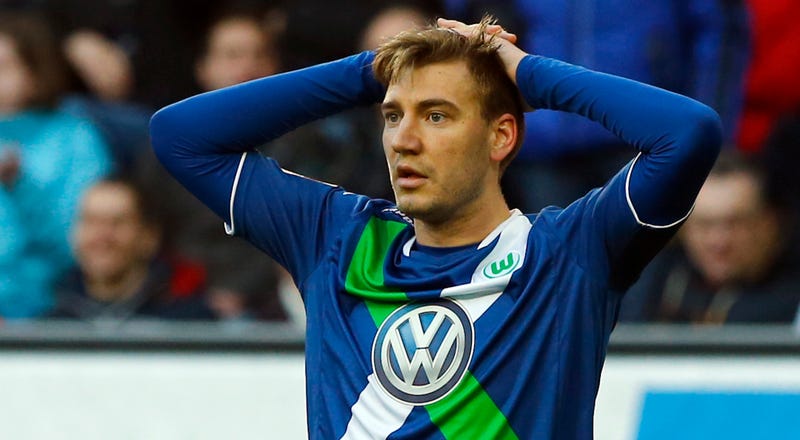 Nicklas Bendtner has always been, let's say, a vibrant character. A few years ago, he whipped his dick out and tried to hump a taxi, UEFA fined for wearing the wrong underwear, and he's been arrested for trying to kick down a door in his own apartment building because he wanted to go swimming. Bendtner is truly a free spirit and a maniac, but his latest round of trouble with his club is perhaps the dumbest mess he's been in, and he didn't really do anything wrong.

Four days ago, Bendtner posted the following picture on his Instagram:
Cool car, please don't crash this one. Anyway, because Wolfsburg are sponsored by Volkswagen, they got mad at Bendtner and said they'd have to fine him for disrespecting the brand.
"We have our rules, one of those being that you must pay attention to how you are photographed in public," said Wolfsburg's director of sport Klaus Allofs.

"The rules are not new.

"It's misconduct and it's careless, which at the end of the day will cost [Bendtner] money."
Shoulda read the contract, my pal.
Photo via AP