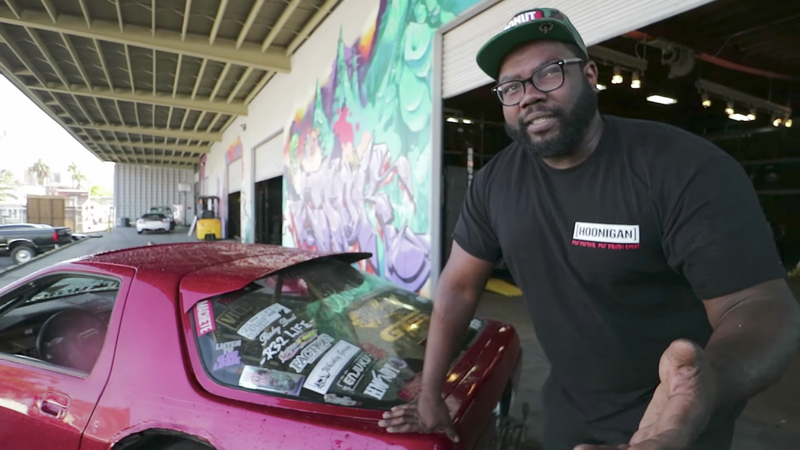 Nothing is a crueler feeling than seeing your car engineless, forlorn. No wait, there is a crueler feeling: having all of your coworkers torment you about it.
This is Hert's charming RX-7 drift car. It used to have a 500 horsepower turbo LS V8 in it, but he is in the midst of swapping it out for a 500 horsepower turbo rotary. He is doing it, in his words, for the culture.
His next drift event, as his coworkers at Hoonigan point out, is less than two weeks away and the car is devoid of any drivetrain whatsoever. They decide that it's a good time to do a full review of the vehicle.
Watch Hert squirm. Know that pain. Never tell your coworkers anything.