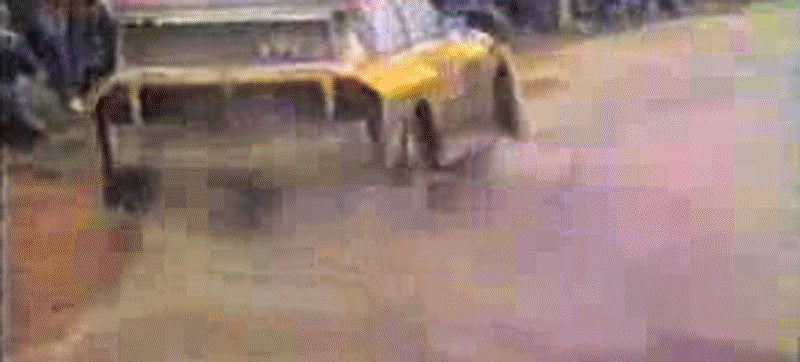 Ever since the Audi TT got a dual-clutch transmission back in 2003, these are-they-manuals-or-nah gearboxes have become the hot new thing in the high-performance car world. But Audi first tried out a double-clutch more than 30 years ago, in the fearsome Sport Quattro S1 rally car.
It was at this, the Semperit Rally in Austria, November 1985. It was a non-championship event that Audi used as a sort of test run before the UK's championship rally two weeks later.
What's interesting is this was not an early iteration of Audi's later DSG-branded transmission. This was a genuine Porsche PDK. As an old issue of Audi Filemagazine noted, at that time Audi and Porsche's motorsports programs answered to the same man, Ferdinand Piëch. Porsche had been working on a double-clutch transmission for their 956/962 Le Mans sports prototype racers, and Piëch had them work together with Audi to get the transmission to work in their virtually unregulated Group B "Evolution 2″ rally car.
PDK got the car do sprint from zero to 60 in a claimed 2.6 seconds, and the transmission would allow full-throttle shifts without losing power or boost. The driver could shift up or down it wouldn't over-rev the engine, or (I believe) the transmission's programming could allow it to shift on its own up at 8,600 rpm or down at 5,000 rpm.
The transmission was almost too good. Driver Walter Röhrl won the Semperit Rally with PDK by 19 minutes, but crashed out of the following British Lombard RAC rally. Röhrl wrote in his biography that PDK was quite possibly to blame, as Audi File explained.
What caused the 'off' depends on to whom you speak, but Röhrl has it that Short, who knew the section, momentarily lost the power of speech because of the E2's incredible pace that night. For sure, the PDK equipped Audi's 'hot' seat could be a terrifying place to be. Röhrl relates how legendary Audi Sport engineer Dieter Basche, who'd sat calmly beside him through hundreds of miles of Quattro testing, climbed out of the PDK E2 after a fearsomely fast gravel test in Greece and said "no more". Geistdorfer complained of a different problem: the PDK's seamless gear changes lost him the rhythm of his pace notes.
Audi's development of the PDK stopped when Group B got banned, and stayed dormant until Volkswagen group revived it for the Volkswagen Golf R32, the Audi TT, and then the all-conquering Bugatti Veyron. The man behind those developments? None other than the very same Ferdinand Piëch.
Via Rallye-Magazin
---
Contact the author at raphael@jalopnik.com.